NBC Insider Exclusive
Create a free profile to get unlimited access to exclusive show news, updates, and more!
Sign Up For Free to View
Where Is Storm Large From America's Got Talent Season 16 Now?
The crooner impressed us all with her powerhouse vocals.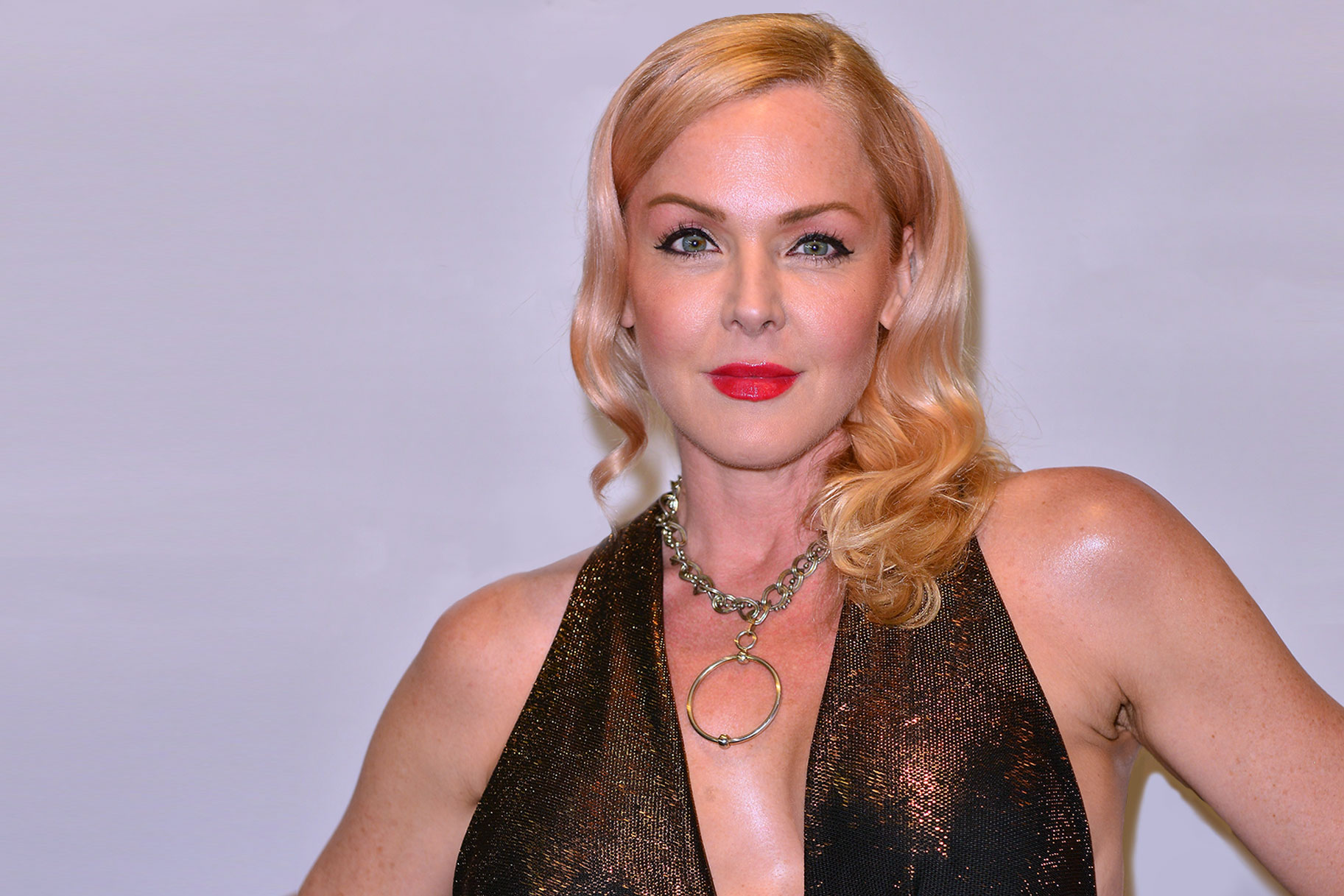 There are just some AGT Acts that leave a lasting impression, and Storm Large is one of them. 
We were first introduced to the singer with her Season 16 audition, in which she did her own unique take on Cole Porter's "I've Got You Under My Skin" (made famous by Frank Sinatra). The soulful performance impressed all four Judges—Simon Cowell, Heidi Klum, Sofía Vergara, and Howie Mandel—and led to a standing ovation.
"I've been a musician for 30 years singing, and this is an enormous, terrifying opportunity," she said on the show. "This is my very first time coming, and it is a huge honor to come cartwheeling into this massive arena. It's kind of like food for the soul." 
After the Judges didn't advance her to the Quarterfinals, Large became the series' first winner of the AGT: Wildcard special on Peacock. The fan votes from the episode earned her a spot in Season 16's Quarterfinals, where she performed A-ha's "Take On Me." However, it wasn't enough to move her forward in the competition and marked her last time on the AGT stage.
So, what has Storm Large from AGT been up to since? Read on to find out.
What is Storm Large from AGT doing now?
[EMBED] <iframe width="560" height="315" src="https://www.youtube.com/embed/rlwvLR4feNI" title="YouTube video player" frameborder="0" allow="accelerometer; autoplay; clipboard-write; encrypted-media; gyroscope; picture-in-picture" allowfullscreen></iframe> [/EMBED]
According to her website, the 51-year-old will be performing her show Storm Large: Love, Storm with her band, Le Bonheur, at New York City's Public Theater May 8 and 9. Tickets are currently on sale. "She grabs audiences by the lapels and refuses to let go," reads the show's description. "Love, Storm is a fierce and fiery show that features the American songbook, Broadway tear-jerkers, rock goddess anthems, and some of her own gorgeous originals."
She'll then move on to New Jersey's Morven Museum and Garden for her show Seven Deadly Sins on June 10. (Tickets are also available now for this concert.) In April 2021, Large also released a memoir audiobook called Crazy Enough, with a foreword written and recorded by actor and comedian Patton Oswalt.
If you're looking for more memorable talent, Season 17 of AGT kicks off May 31 at 8 p.m. ET with a two-hour premiere on NBC. All four Judges will return to the table, alongside veteran Host Terry Crews. 
And if you're craving some talent competition content right now, tune in to American Song Contest Mondays at 8 p.m. ET on NBC. The Eurovision-esque show sees 56 Artists representing either a U.S. state, territory, or Washington, D.C. compete in the battle for Best Original Song. Don't miss it!