NBC Insider Exclusive
Create a free profile to get unlimited access to exclusive show news, updates, and more!
Sign Up For Free to View
SNL Alum Aidy Bryant Reveals Exactly Why She Decided To Say Goodbye
After 10 hilarious years, Bryant shares what led her to move on from the show after Season 47.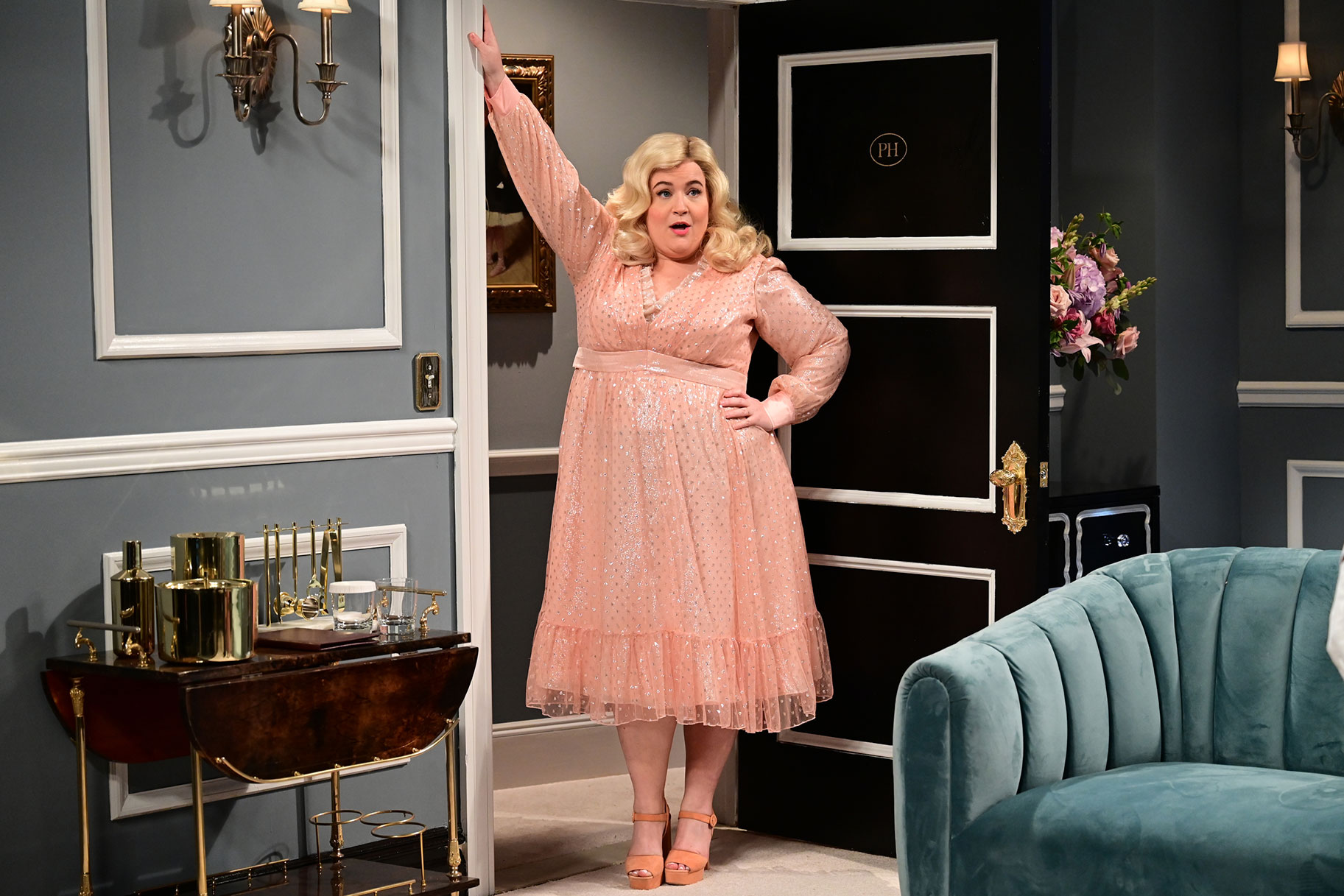 Saturday Night Live alum Aidy Bryant recently stepped away from the sketch comedy show after the most recent Season 47, along with fellow stars Pete Davidson, Kate McKinnon, and Kyle Mooney. During Bryant's impressive 10-season run, she won over viewers with her spot-on impressions of celebrities like Adele, while also touching on current events and hot-button political issues, impersonating politicians like Sarah Huckabee Sanders and Ted Cruz. 
Bryant recently sat down with Variety to discuss her decision to leave one of the most popular shows on TV, and what's next. But, before making it official, Bryant admitted that breaching the topic of her resignation with SNL Executive Producer and creator Lorne Michaels felt more than a little daunting. 
"I was scared because I feel close to him and so grateful to him," Bryant told Variety. "I didn't want it to come off like I was leaving angrily. I am leaving with so much love. He was like, 'I understand, and it makes sense for you.'"
Ultimately, Bryant had been ready to start the next chapter of her career for a while, but like so many, the pandemic forced her to slow down. 
"If it weren't for COVID, I probably would have left a few years earlier," admitted Bryant. "But it was such a huge change. When COVID hit, it was so jarring that we were all like, 'I'm definitely going to come back next year.'"
Bryant then started working on the series Shrill, a comedy she co-created and starred in based on the book by Lindy West, for three seasons. However, being on two shows at the same time proved to be very demanding, and Bryant continued on SNL hoping her last season would be a "normal" one. 
"I had to shoot Shrill for half of last season, and so I missed a lot," says Bryant. "And then it was like, 'Well, now I should go back one more.' I kept trying to seek one last normal year. This year wasn't the normal year that I hoped for, but it was closer to that. It was like, 'OK, it's really time now.' And 10 felt like a nice, solid round number.'"
As one of the most recognizable faces of the franchise, Bryant will be greatly missed. That said, we couldn't be more excited to see what's on the horizon for the talented writer, actress, and comedian, including the animated series Cheeky, which she's currently developing for Peacock.
Catch up on the most recent SNL episodes on NBC.com and stream all 47 seasons on Peacock.