NBC Insider Exclusive
Create a free profile to get unlimited access to exclusive show news, updates, and more!
Sign Up For Free to View
Let's Revisit Kyle Mooney's Funniest Sketches and Recurring Characters from SNL
The hilarious Saturday Night Live veteran exits after nine seasons. We'll miss you, Mooney!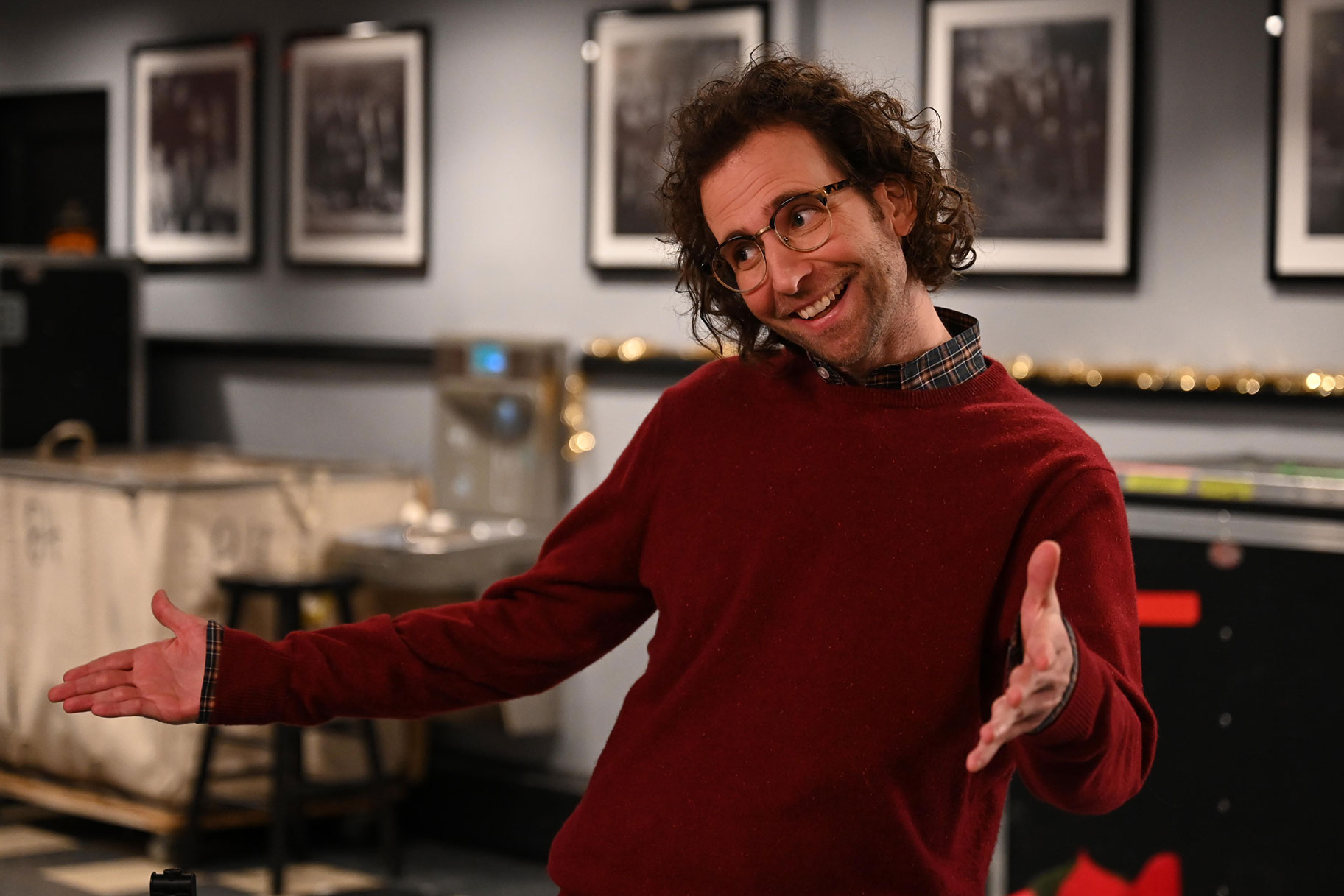 It's a wrap for Season 47 of Saturday Night Live, and fans are sadly saying goodbye to four long-time cast members: Pete Davidson, Aidy Bryant, Kate McKinnon, and Kyle Mooney. 
Mooney joined the cast of SNL in 2013 during Season 39 and immediately made a splash with his buddy-comedy chemistry and funny digital shorts. While SNL often makes headlines with topical impressions, Mooney was known for the art of comedic cringe, unafraid to play the awkward, uncomfortable guy who is so out-of-this-world bizarre that his punchline lands seamlessly. Whether that was accomplished through his "Kyle" character or sassy Baby Yoda, Mooney brought the laughs and wasn't afraid to poke fun at himself to do so. 
SNL will certainly miss Mooney's hilariously unique brand of humor. Below, a look back at memorable Mooney sketches throughout the years.
SNL fans will never forget Kyle Mooney's recurring Weekend Update characters
Mooney was a great addition to the Weekend Update desk throughout his nine-year SNL run. His most iconic characters were the trash-talking Baby Yoda and NYC stand-up comedian Bruce Chandling, whose jokes only land if he's the punchline. 
Kyle Mooney's SNL digital shorts are comedy gold
Digital shorts are always an SNL fan favorite, and Mooney's YouTube experience helped him know how to shine. Whether the jokes came from his awkwardly hilarious musical comedy or interactions with his fellow cast, Mooney being in a digital short was always a great sign. 
Kyle Mooney taps into his love life for relatable laughs
Mooney's frequent role as the awkward cast member often led to sketches about his unsuccessful love life. His most memorable romance-related sketches include the long-running (fictional) romance with fellow cast member, Leslie Jones, which played out over several seasons.
Mooney got his start in the comedy scene as a part of the sketch comedy group GoodNeighborStuff with SNL alum Bennett, who also joined in Season 39 and exited after Season 46 in 2021. 
Kyle Mooney proves that self-deprecation can be the funniest punchline
SNL fans will remember Mooney for many reasons, but his "Behind-the-scenes Kyle" digital shorts were a funnily fresh addition to the series. Mooney pulled back the curtain on SNL's social politics, often poking fun at being the outcast among the cast. 
Watch your favorite episodes of Saturday Night Live on NBC.com and on Peacock.