NBC Insider Exclusive
Create a free profile to get unlimited access to exclusive show news, updates, and more!
Sign Up For Free to View
Simon Cowell Gives an Encouraging Health Update After Breaking His Arm Last Year
The AGT Judge loves putting the pedal to the metal, and his 2022 arm injury isn't slowing him down.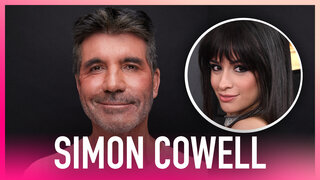 America's Got Talent fans may remember Judge Simon Cowell donning a cast for portions of Season 17 after breaking his arm in an electric bike accident, but nearly a year out from the incident, Cowell confirms he won't stop pedaling anytime soon. 
The executive producer is an avid cyclist but suffered from an injury-inducing tumble that had the AGT Judge locking his bike up for a bit in 2022. Ahead of the exciting Season 18 premiere — airing Tuesday, May 30 at 8/7c on NBC — Cowell got candid about his recovery from the harrowing accident. When asked how his outlook on life has changed since, Cowell told TODAY about the positive consequences. 
"It was painful, it wasn't great," Simon confirmed. "However, I was so unfit before the accident. I didn't know that I was until I had to do all the stuff afterward, and I'm like, 'My God!'"
Cowell continued, "Things like that, I believe happened for a reason. I'm still going to stay on my bike," Cowell exclaimed. "I'm obsessed with these things."
A few months after the accident, Cowell opened up about his painful injury to Access Hollywood. 
"I broke [my arm] pretty bad; however, it's healed. I didn't have to have an operation," Simon revealed. "I was lucky, 'cause I nearly snapped the ligament. If you snap ligaments, then that's bad." 
"I"m fine," Cowell said. "It was a stupid accident. It was just annoying mainly because I couldn't ride my bike. For six weeks, I [was] walking, and walking is the most boring thing on the planet." 
"It's dreadful," Cowell hilariously continued. "I can't bear it...cycling, you can go anywhere. I feel better because of that. I've been exercising again and feel good again."
We love to hear Cowell continues to do well following the minor bicycling setback. Cowell is currently gearing up for AGT Season 18 alongside his fellow Judges Heidi Klum, Sofia Vergara, and Howie Mandel. We have a new lineup of Artists, life-changing Golden Buzzer Auditions, and dozens of hilarious moments between the Judges on the horizon. Mandel recently revealed to NBC Insider why he keeps returning to the AGT panel season after season. 
"What is considered talent evolves," Mandel explained. "What will bowl you over, especially as somebody who's been here that long. I am jaded. But I'm telling you, I am continuously bowled over. People from all walks of life, from all corners of this planet, have the ability to come and bowl us over. And that's amazing."