NBC Insider Exclusive
Create a free profile to get unlimited access to exclusive show news, updates, and more!
Sign Up For Free to View
Niall Horan Reveals the 'Hilarious' Things Happening in The Voice Coach Text Chain
Unsurprisingly, Shelton has taken his red chair rivalry with Clarkson to the group chat.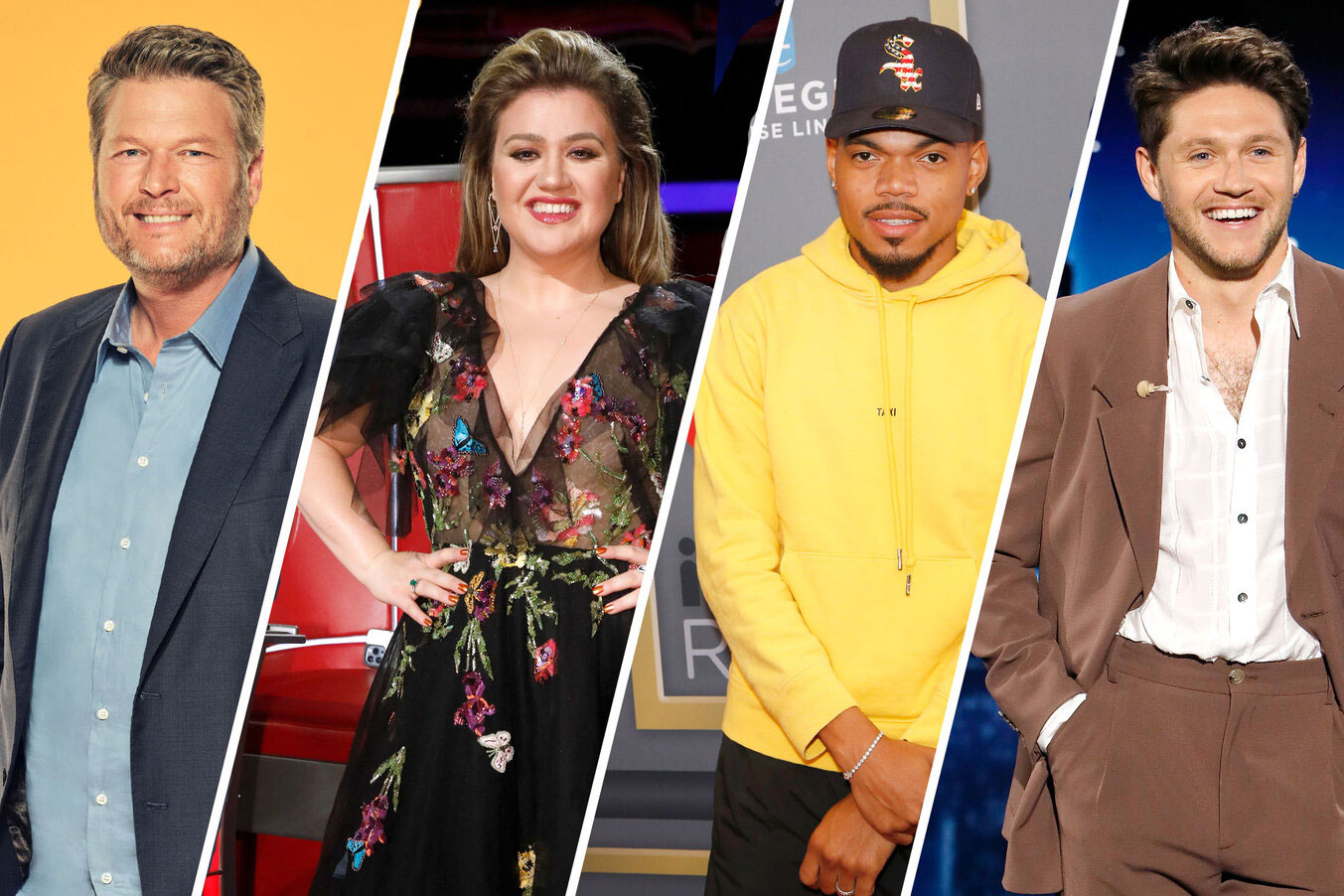 Season 23 of The Voice has been thrilling thanks to the jaw-dropping lineup of Artists, but it's been made all the more entertaining with newbie Coach Niall Horan. (He's joined in his red chair alongside Coaches Kelly Clarkson, Blake Shelton, and Chance the Rapper.) 
In an April interview with Esquire, Horan chatted about his upcoming new album The Show and his recent stint as a Coach on The Voice. Horan's illustrious career began with a life-changing Audition for a reality competition (The X Factor, where he became a part of One Direction), so the Season 23 Coach takes his new position seriously.
"Having people's future in my hands is something I've struggled with," Horan explained. "I do find that tough, you have to have a level of empathy, especially if you've been on the other side."
Outside of the tough responsibility of eliminating Artists, Horan takes life less seriously when he is among his fellow Coaches. The talented crew is full of shenanigans, and if they're not mentoring their teams to crush their competition, they're likely joking around with one another. 
"We're so lucky because I can't imagine what it's like to force a relationship for the camera. It's just nonstop laughing. Our text chain is hilarious, it's just constant," Horan told Esquire. "Blake Shelton is unbelievable every second of the day. [Whether] it's a gif, a funny joke, or something. He loves winding Kelly up, he gets right under her skin."
Many fans are pumped about Horan releasing new music. In a March interview with NBC Insider, he teased details about his upcoming album, out June 9. 
"I would say for the new stuff, there is some experimentation going on. Yes, just stuff I've gathered over the years, you know, like ideas that I've had, things that I've learned influenced me, I'm starting to hear them all already come through my music," Horan explained. "So consciously, naturally, whatever you want to call it, it's just kind of happening."
Horan adds, "It feels really good. Feels the most mature. Again, I haven't released music since I was 25 or 26, and to be closing in on 30, I think you just gather more information as you go."
Watch The Voice on NBC Mondays at 8/7c and the next day on Peacock.