NBC Insider Exclusive
Create a free profile to get unlimited access to exclusive show news, updates, and more!
Sign Up For Free to View
Why Mary Kate Connor's 'Breathtakingly Beautiful' Battle Earned Her a Voice Playoff Pass
"Her voice is so gentle, it's like a hug from a butterfly," said Mary Kate Connor's Battle Rounds competitor, Kylee Dayne.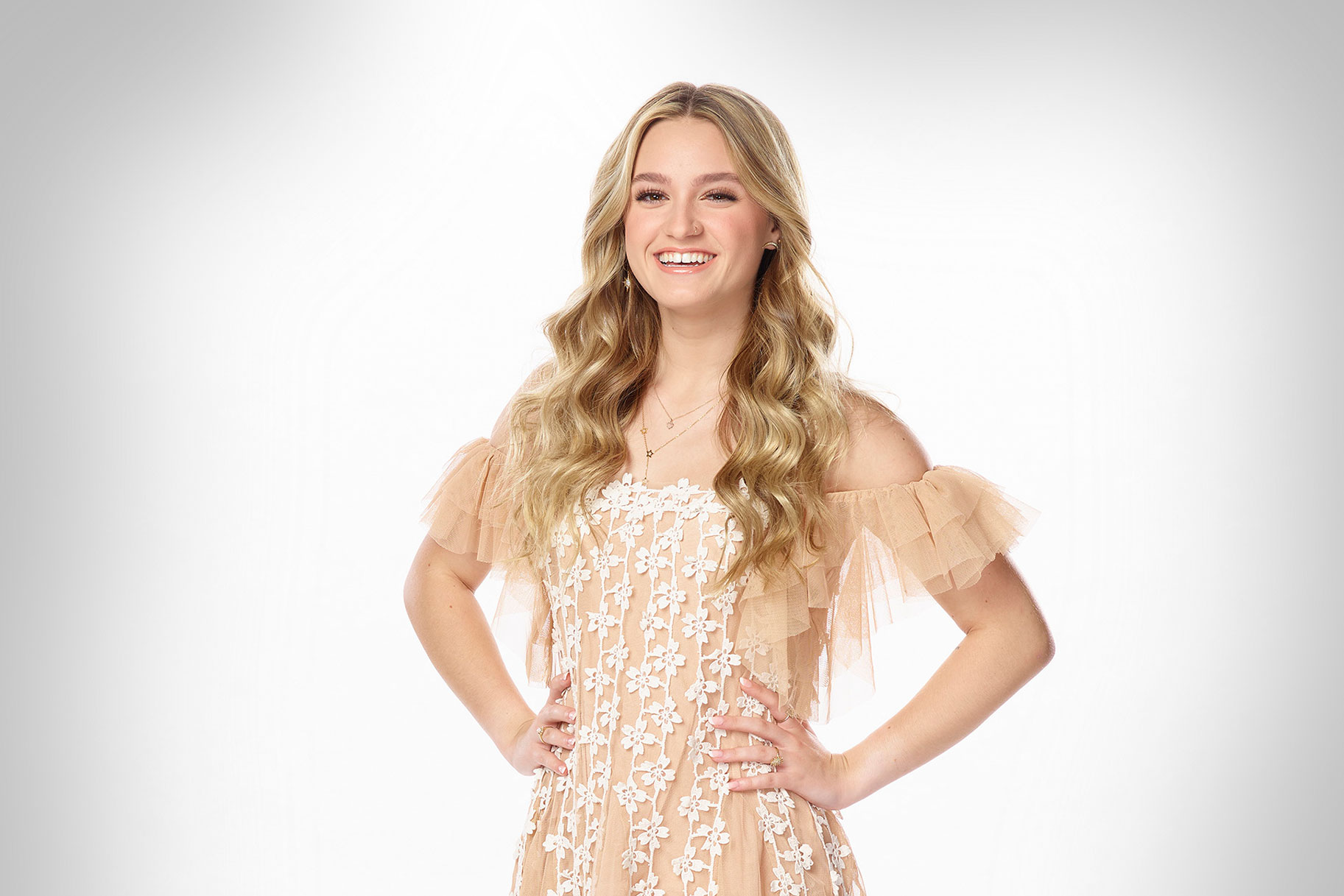 They may call each other a "match made in heaven," but it's a Battle Rounds pairing on The Voice that had Coach Blake Shelton's heart "cracking literally."
Mary Kate Connor and Kylee Dayne faced off, even though the two contestants have grown incredibly close through the competition. But only one singer won the round — the one whose voice gave Coach Niall Horan "little goosebumps."
"Blake paired me with Kylee, which is bittersweet," Connor said. "We met when we were here for the Blinds [Auditions]. We've been through this entire thing hip to hip."
The girls performed "Anti-Hero" by Taylor Swift, which Connor called intimidating to sing.
"The song talks a lot about insecurities. I can just relate to that a lot," Connor said. "I've grown up with really bad anxiety especially when it comes to my performance and my looks. So this song is important for me to be able to sing and be able to share with everyone because I think that a lot of teenage girls struggle with the same kind of things."
Shelton said Connor and Dayne's rehearsal was one of the easier battle rehearsals he's had in his time on The Voice, and one of his more pleasant experiences as a Coach.
"Mary Kate's only 18 years old. She has this very soft, angelic voice," Shelton said. "Kylee has a little more attack, and a little bit different style, but she definitely fits well and leans into the singer/songwriter lane also."
Faced with the possibility of an impossible choice, Shelton mentioned the "Playoff Pass" to the singers: the idea one of them may skip right to the Playoff Round.
"We are shooting to try to get that 'Playoff Pass' out of Blake, because we both want to stay here together," Dayne said.
Their performance of "Anti-Hero" was a memorable one, with Horan calling it one of his favorites of the season.
"It's not easy to come out and sing a current song that's huge," Horan said. "People have been listening to the Taylor version since it came out, and then you've made it completely your own. ... There was a great part where you sung in unison, then you split off, and you were piercing through — like, it gave me little goosebumps, to be honest."
Coach Chance The Rapper pointed out the close relationship between the contestants, and noted that it shone in their performance.
"It seems like y'all grew up together or something because it was so in sync. The harmonies matched so well," Chance said. "Y'all should record a cover or something, so dope."
RELATED: Where Are Kelly Clarkson's The Voice Winners Now?
Chance then said he'd pick Kylee Dayne to win for her "sense of control" and "sense of self" while singing.
Coach Kelly Clarkson called the battle evenly matched and told Connor she had "this passion that's really breathtaking beautiful," but also gave praise to Dayne, saying: "I think your voice, it has this thing that singers get jealous of — no matter what you sing it's always going to sound special."
After a lot of thought, Shelton decided Kylee Dayne won the Battle, and so she moved on to the Knockouts Round. 
"I can see Kylee going really far on this show," Shelton said. "She just has a really powerful voice, and I feel like she can go toe to toe with anybody in this competition."
But then Shelton decided to give Connor the "Playoff Pass," prompting clouds of confetti and applause. The girls got their wish to continue on The Voice together, with Dayne saying: "Oh my god, I'm just so excited for her."
"Mary Kate's only 18 years old," Shelton said. "She's very mature. She's ready for this as a vocalist and as an artist. So, I just wanted to send her straight to the playoffs. She's going to go deep in the competition, you watch."
Watch The Voice on NBC Mondays and Tuesdays at 8/7c and the next day on Peacock.