NBC Insider Exclusive
Create a free profile to get unlimited access to exclusive show news, updates, and more!
Sign Up For Free to View
See Why Niall Horan Says We'll See Mariah Kalia in the Season 23 Finals
Watch 17-year-old Maria Kalia wow with a Billie Eilish song — and see which two Coaches' chairs turned for her.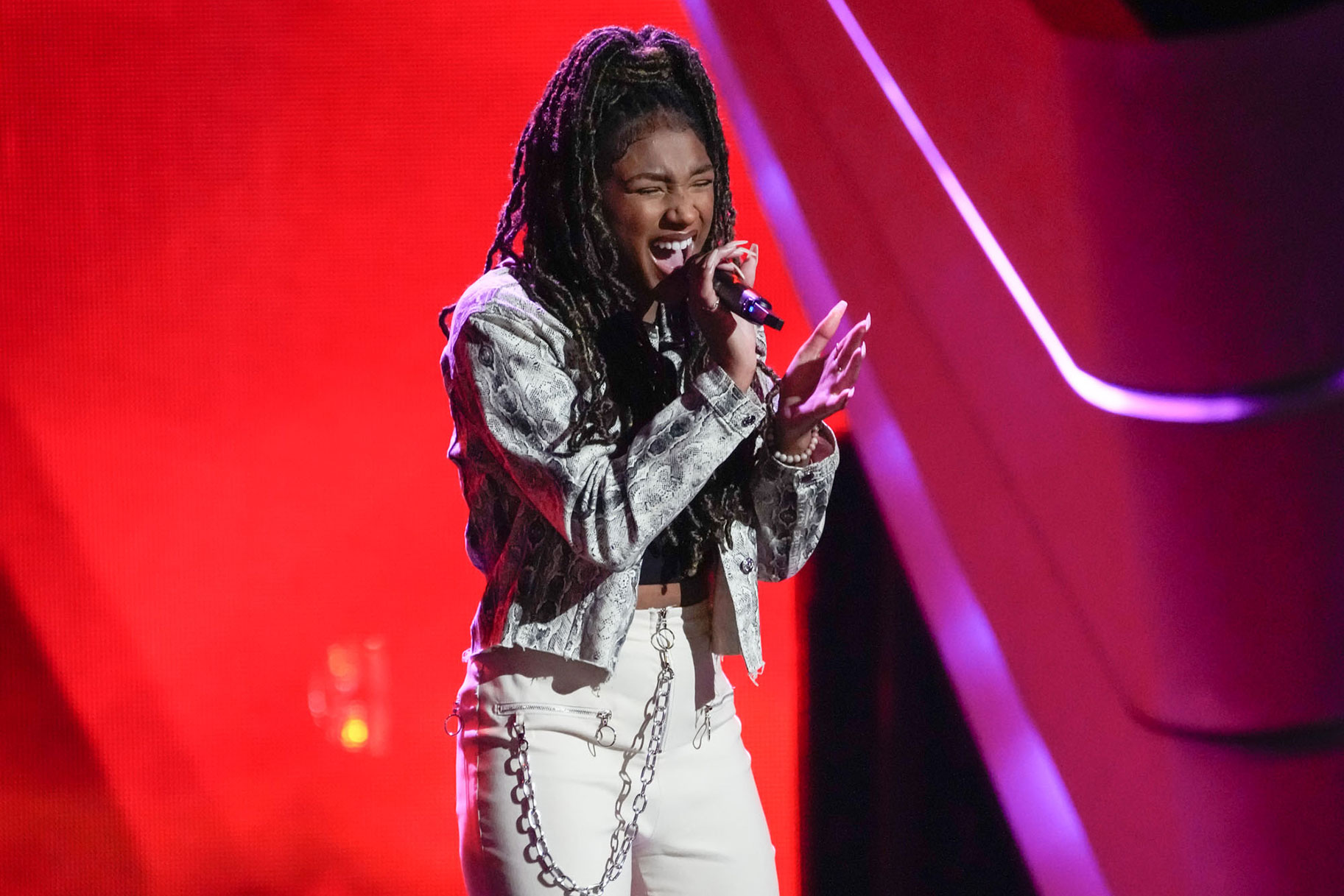 Which Season 23 contestants of The Voice will go the distance all the way to the finale? Crystal-ball gazing has begun.
Veteran Coaches Kelly Clarkson and Blake Shelton and newcomers Chance the Rapper and Niall Horan all know that accomplishing that feat takes special talent.
As he fills in his final open slots, Chance said he's searching for "somebody who's got some uniqueness," while Horan explained he's "looking for an artist who really sings from their soul." Both freshman Coaches on the NBC reality contest found what they were seeking in the same person: Mariah Kalia, a 17-year-old singer-songwriter from Jacksonville, Florida. 
Her rendition of Billie Eilish's deeply emotional "idontannabeyouanymore" inspired them to hit their buttons nearly simultaneously. Clarkson and Shelton stayed put.
RELATED: Breaking Down Chance the Rapper's Iconic Career Before The Voice
"We're going to be talking about you in the final for sure," said Horan. 
Chance was wowed as well, particularly since Kalia is just 17.
"I'm just, like, blown away at your tone and your stage presence," he said. "Your musical choices are all very mature."
He didn't stop there. "I want to spend time finding out your influences," he said. "You gotta get down with Team Chance. Trust me."
Not so fast, said Horan, who indicated that her Blind Audition had given him chills. He applauded Kalia's abilities to put her own stamp on the popular song.
He teased that it's anybody's guess what Kalia would be capable of in the next few years — "if," he said, "you were to come with me."
When Kalia said that she's into R&B, pop hip hop, and rap, Clarkson quipped that that's not exactly Horan's comfort zone, "Ooh, Niall. You just lost." 
Horan stood his ground, saying, "Sometimes the best things in life are from opposite sides."
Clarkson concurred, adding that the contest is "gonna be about song selection. Both will be great Coaches," she said. "But who's going to push you to become the best version of you?"
Horan pointed out that he was 17 when he started performing and that he already could hear songs that would be great for Kalia to sing. "We're gonna have a good time if you come with me," he concluded.
Chance cranked the volume to 11 and emphatically said, "I'm not gonna let this go. Are you kidding me? I started touring when I was 17 as an independent artist."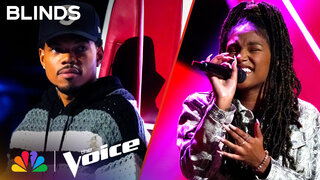 Then he reached into his personal contact list of pop stars to drive home the fact that he's the Coach for Kalia. 
"Do you know Tems? I know Tems personally. If you want somebody that's gonna take you to that level, get down with Chance," he said. 
In the end, Kalia chose Team Chance. He was delighted to share his team cap with her.
"Mariah is a star. She had a flawless performance," said Chance. "And I think it's just crazy that she's 17 years old. Niall really wanted her, I could tell. But I wasn't going for that." 
Watch The Voice on NBC Mondays at 8/7c and Tuesdays at 9/8c and next day on Peacock.