NBC Insider Exclusive
Create a free profile to get unlimited access to exclusive show news, updates, and more!
Sign Up For Free to View
See Jesse Spencer and Kara Kilmer Reunite Off-Screen In These Adorable Pics
The actors, who play former flames Casey and Brett, came together for Spencer's return to the Chicago Fire set.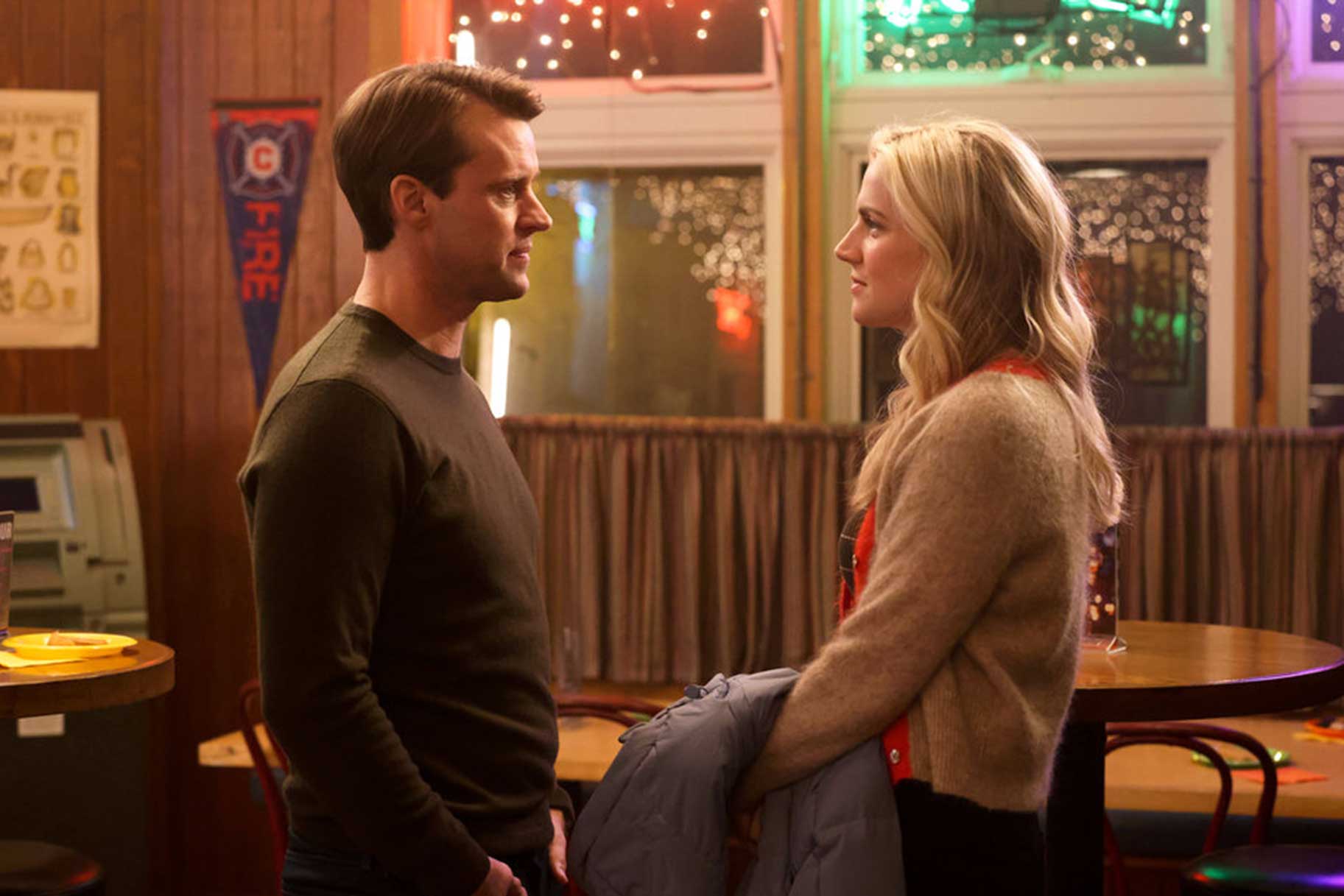 Your favorite Chicago Fire pair has been reunited!
On April 5, Kara Kilmer (Sylvie Brett) and Jesse Spencer (Matthew Casey) posed together with their arms around one other in front of a fire truck from set. The adorable snapshots gave fans a little treat before the much-anticipated Season 11, Episode 18, where Spencer officially made his return as Casey. 
"Always down for a Brettsey reunion. 🧡" the Instagram post read. In an interview with NBC Insider, Spencer opened up about why he made the choice to briefly come back to the show when he did. 
"The idea when I left the show was that if it was appropriate and it would work with the storyline they wanted to do, I would be open—and they would be open—to bringing Casey back," he told us. "The storyline [in Episode 18] does allude to Casey sort of eyeing whether he could actually move back to 51."
He then elaborated on what might unfold between him and Brett after the two broke up due to not being able to handle their long distance situation. 
"Can he potentially, in the future, rekindle his relationship with Brett [Kara Killmer] and start that fire again? We're 'gonna have to see. Casey's looking at it; it's a potential thing, but we just don't know right now. We'll leave that to the future. We'll throw it to the gods and see what they say," he continued.
As for what it felt like to return to the Chicago Fire set, it was a natural process for Spencer. 
"It was actually really smooth. It was really great. It had been a while; it'd been, like, over a year or something since I'd been back. But it's like riding a bike, you know? There are familiar faces. I know pretty much all the crew and pretty much all the cast. I had a ball," he added.  
But why exactly did Spencer choose to depart the show in the first place? He explained the situation to Us Weekly in an interview. 
"I realized I've been doing TV for a long time. I added it up, and I think this year [2022] is my 18th year of network television... I called [showrunner] Derek [Haas] and broke him the news, said I thought it was time to leave the show, and he agreed that we should at least get Casey to 200 episodes," Spencer told the outlet."It was a difficult decision because I've loved the show from the start, but there are other things that I would like to do in the future, and there's some family that I need to take care of, and 18 years is a long time."
Watch Chicago Fire on NBC Wednesdays at 9/8c and next day on Peacock.