NBC Insider Exclusive
Create a free profile to get unlimited access to exclusive show news, updates, and more!
Sign Up For Free to View
Patrick John Flueger Had a Role in The Princess Diaries You Totally Forgot About
Flueger, who's played Ruzek on Chicago P.D. since Season 1, is nearly unrecognizable in the beloved Disney movie.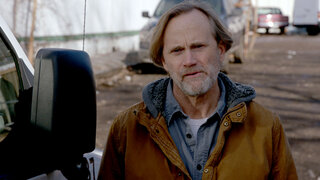 Glow-up alert!
Before his Chicago P.D. days,  Patrick John Flueger (Adam Ruzek) had a role in this 2001 classic Disney film that'll shock you — and also make you incredibly nostalgic. Read on for all the details
Patrick John Flueger played Jeremiah in The Princess Diaries
As one of Flueger's first major acting roles at the age of 17, he played schoolboy Jeremiah Hart in The Princess Diaries. Jeremiah was the main character Mia Thermopolis' (Anne Hathaway) classmate.
Jeremiah was an aspiring magician with a goofy demeanor and neon red hair that was frequently teased by the high school mean girl, cheerleader Lana Thomas (This Is Us' Mandy Moore). In one epic scene, Thermopolis stood up for Hart by smearing ice cream all over Thomas' uniform in his defense. 
As for Flueger's recent exciting endeavors, the versatile actor has been playing the badass officer Adam Ruzek in Chicago P.D. since Season 1 in 2014. The show just wrapped up its 10th Season, and Ruzek tragically got shot in Season 10 Finale, which was the 22nd episode called "A Better Place". The last we see of Ruzek in the episode is when he is being rushed into emergency surgery. As of right now, it is unclear whether or not the character will survive his severe injury, so fans will have to wait until the Season 11 premiere to find out. 
In an interview with NBC Insider, Flueger opened up about how he feels regarding the heart-wrenching case (going undercover in the Beck organization) in the Season 10 Finale that eventually lead to Ruzek getting shot. 
"He's with this young woman that I think he cares for and can see needs help, and she has a young son that I think he cares for," he told us, elaborating on the high emotional stakes. "He has been told nothing but lies his entire life other than what he hears from his mom, who only has so much power to tell him the truth. That duality is not fun [for Ruzek], especially when he wants to go home, when he's got a daughter, and he's got [Kim Burgess] that he's rekindled his romance with."
RELATED: This 'Semi-Naked' Hint Had Patrick John Flueger Thinking Burzek Would Reconcile
He continued, "It's like partying in Vegas when you're in your 20s. It sounds awesome, [but] you just kind of grow out of these certain things, and you realize what's important. I think he's exhausted, and I think it's starting to wear on him that what he's undercover for, it's not for one individual. It's for this possible mass attack. So I think it is weighing on him as things go forward."