NBC Insider Exclusive
Create a free profile to get unlimited access to exclusive show news, updates, and more!
Sign Up For Free to View
Is a New Episode of Magnum P.I. on Tonight? April 9, 2023
Will we see some more serious butt-kicking this week? Watch Magnum P.I. on NBC.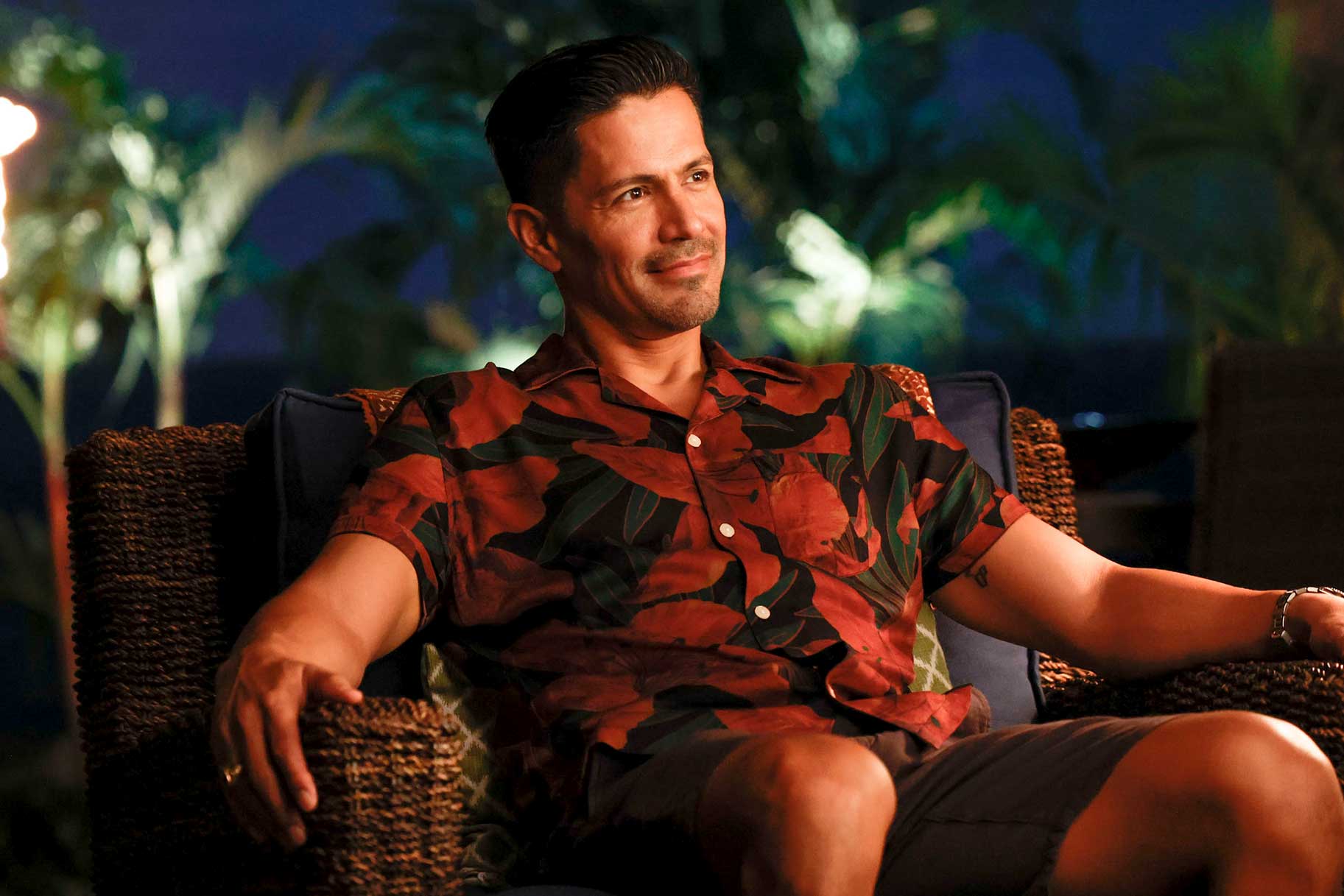 Season 5 of Magnum P.I. has been shaking things up in a major way. If you're looking forward to new episodes where intense mysteries get uncovered, you're going to have to wait a bit to see what else happens this season. 
Is a new episode of Magnum P.I. on tonight? (April 9, 2023)
On Easter Sunday, April 9, there will not be a new episode of Magnum P.I. Season 5 airing on NBC.
But not to worry, as the action-packed cases and steamy romance will pick up again with a brand new episode on Sunday, April 16 at 9/8c. 
In this season, we're seeing a lot of high stakes drama unfold, along with a newly found relationship between Thomas Magnum (Jay Hernandez) and Juliet Higgins (Perdita Weeks). 
In an interview with NBC Insider, Jay Hernandez explained how the two handle their cases differently now that they're officially dating. 
"I'm just trying to make little tweaks to massage how those moments play out, because it is something different," he said. "Say we're about to get into a gunfight; do I want my woman to go in and potentially take a bullet? It's, like, no, I think Magnum's is a chivalrous guy; he's going to want to go first, right? So those kind of things we gotta talk through and figure out the best way forward."
Showrunner Eric Guggenheim also weighed in about why he and the team waited five seasons to finally get the two together. 
"We had to pivot, and we had to go in some new directions or risk becoming stale. So we debated for a while. What are the pros and cons of getting that in the pace together. If we do get them together, what does that look like? What stories, will that give us? I asked the question, actually, at the very beginning of Season 4, really literally day one in the writers room. I said, 'Is this the year we get them together?' And that started a long conversation that went on for months," he told NBC Insider. 
"So heading into this season, we felt strongly that we had great stories," he added. "Putting them together just gave us some great stories and great scenes that we wanted to explore. So we went forward with it. I have to say, it is, I think, really one of the best decisions we've ever made on the show. It's really taking us to some interesting places. It has added a whole new dimension to the show that has been incredibly satisfying. And we believe that the fans are really going to enjoy it." 
Watch Magnum P.I. on NBC Sundays at 9/8c and next day on  Peacock.