NBC Insider Exclusive
Create a free profile to get unlimited access to exclusive show news, updates, and more!
Sign Up For Free to View
Howie Mandel on Losing Friends Bob Saget and Gilbert Gottfried: 'Absorb Each Moment'
"This just compounds the feeling of fragility," the America's Got Talent Judge says. "This can all end tomorrow."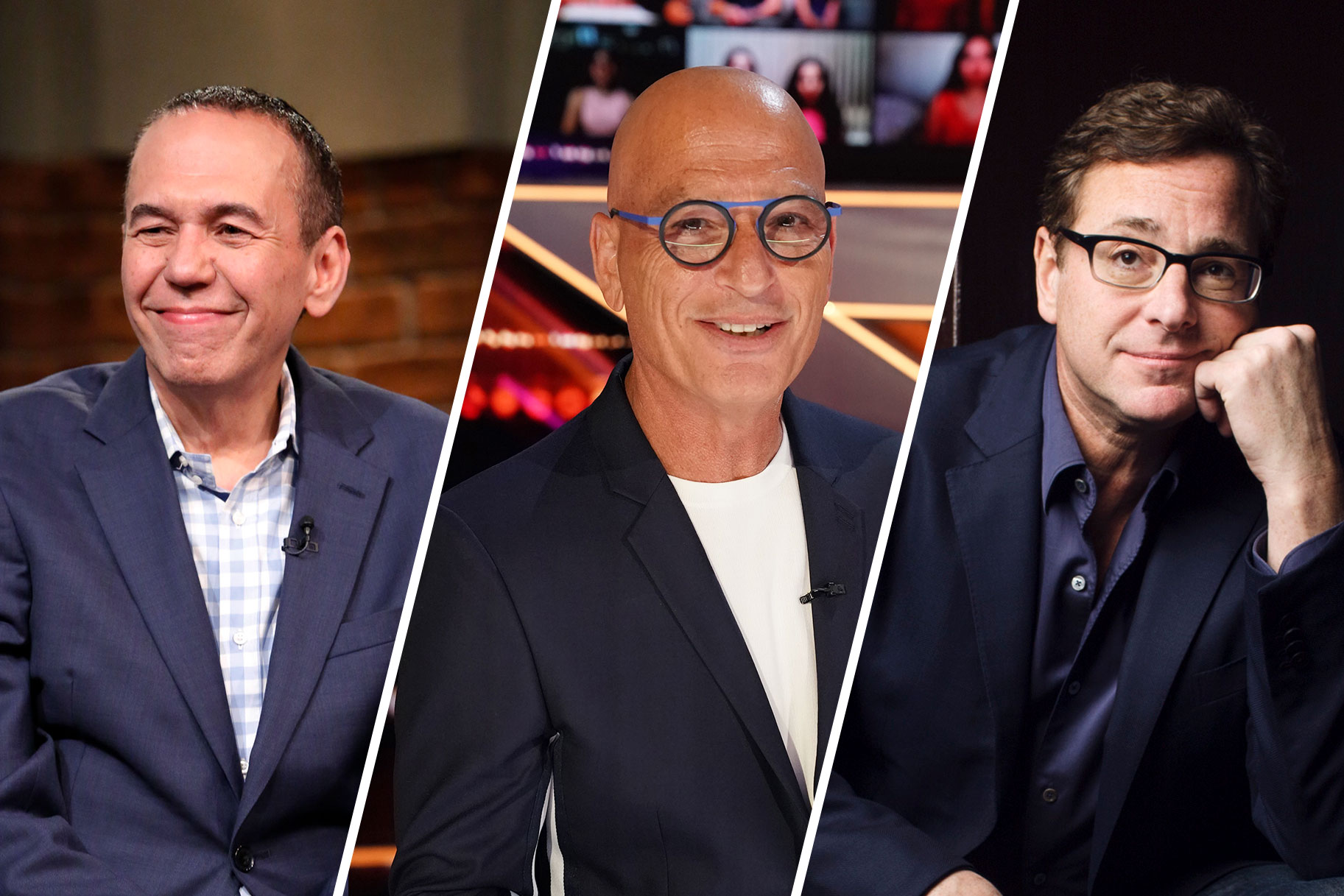 Howie Mandel has experienced some hardships this year. The America's Got Talent Judge lost three good friends, all beloved comedians: Bob Saget, Louie Anderson, and Gilbert Gottfried. According to People, Saget died in January from head trauma, Anderson passed in January from cancer, and Gottfried died in April following a prolonged illness. 
In a new interview with the magazine, Mandel opens up about these losses, and he has an important message: "Absorb each moment." 
"I never dreamed there would be a moment where I could list people who are just gone," he tells People. "I remember being in a room with every one of those people and there was such a sense of invincibility...Now, the silence is deafening. There aren't words to describe the losses."
On Gottfried specifically, Mandel tells the publication, "I absolutely loved Gilbert. He was the sweetest." 
Mandel adds that these passings "just compound the feeling of fragility." "This can all end tomorrow, so it's so important to absorb each moment and each second with the people you love and care about," he says. 
This is advice Mandel is bringing to the set of America's Got Talent. From social media posts, it's clear he and his fellow Judges Simon Cowell, Heidi Klum, and Sofía Vergara—plus Host Terry Crews—are enjoying every second of filming. Recently-shared photos of the group backstage show them laughing, goofing off, and genuinely enjoying each other's company. See for yourself, below. 
Season 17 of America's Got Talent premieres with a two-hour episode Tuesday, May 31 at 8 p.m. ET on NBC.