NBC Insider Exclusive
Create a free profile to get unlimited access to exclusive show news, updates, and more!
Sign Up For Free to View
How the Magic of Pete Davidson Landed Joe Pesci and Edie Falco in Peacock's Bupkis
Pete Davidson's upcoming Peacock comedy Bupkis features a mighty roster of A-list talent.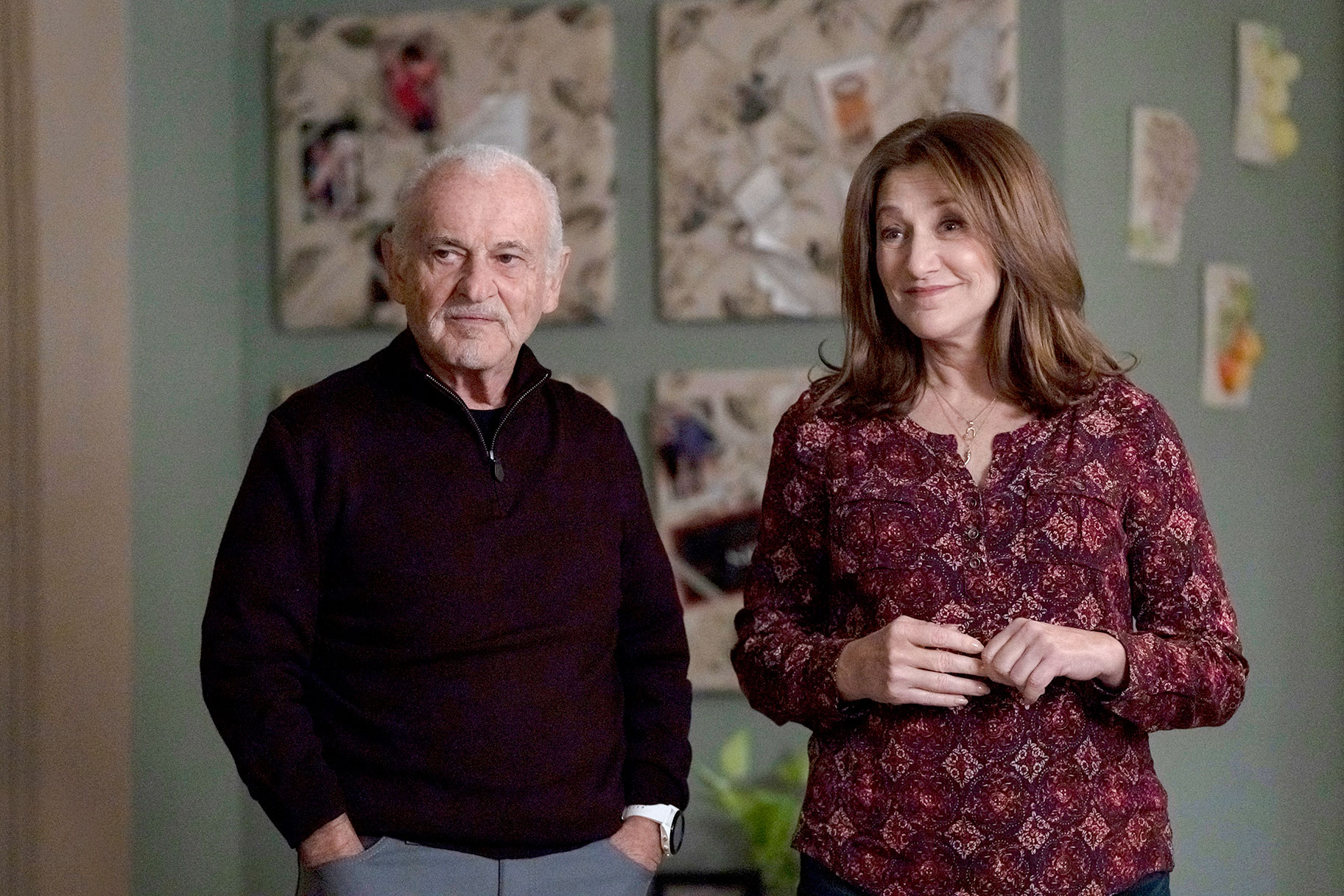 What do you do when you're a celebrity pursued by paparazzi and are a constant topic of discussion in gossip blogs? If you're Pete Davidson, you make a television show about your life that pokes fun at all the ridiculous rumors, scandals, and everyday exploits of Pete Davidson.
Bupkis is his semi-autobiographical series that drops eight, half-hour episodes on May 4 on Peacock. Created by Davidson, Judah Miller, and Dave Sirus, the dramedy blurs the lines between Davidson's real life as a Staten Island native and his high-profile life as a high-flying comedian and actor. As the title suggests — and the disclaimer that opens every episode reiterates — what you see in any given half hour is a little truth, a lot of exaggeration, and in some cases, entirely bupkis. 
RELATED: Pete Davidson Says Joe Pesci Agreeing to Do Bupkis 'Saved' Him from Self Doubt
Developed during the lockdown period of the COVID pandemic, showrunner Judah Miller tells NBC Insider that working together in a creative vacuum gave them a clear idea of what the show would become. "We knew what types of stories we wanted to tell," he said of the eclectic topics covered in the first season. "I think that that really contributed to giving us a freedom and a boundlessness to what the show could do."
Miller called Davidson "a very fearless performer" and that led to an openness that led the writers to tackle stories about Davidson's New York City firefighter father who died during the September 11th attacks, Davidson's own drug use and depression, and even the embarrassing stories that come from being an adult living under the same roof as his mother. 
"Because Pete is so instrumental in the creative process, we weren't really touching on things that he didn't want to touch on because he was included in originating these ideas," Miller said of the lack of guardrails they put on themselves while writing Bupkis. "Each of these episodes — even with as absurd as the show can get at times — has an under layer of truth at its core. I think that's part of what makes the show much more emotional and grounded, despite the shifting tone and sometimes the absurd nature that the show can lean towards. And I think that's part of what people who gravitate toward his comedy really appreciate about him."
The comedy and the pathos on the page attracted an impressive cast, many of whom play members of Davidson's family and inner circle of friends. Bupkis boasts Edie Falco as Davidson's mom, Joe Pesci as his grandfather, and Bobby Cannavale and Brad Garrett as his uncles. 
It's a cast Miller still can't believe they landed. "I described the show as a fever dream of Pete's life, and what it feels like to be in Pete's orbit. And I'd say the casting also feels like a fever dream," Miller joked. "But all the casting is Pete's suggestion. It's all Pete's favorite people."
Coming out of semi-retirement to do the series, Pesci hadn't been in a live-action project since Martin Scorsese's 2019 film, The Irishman. Asked what persuaded Pesci to say yes, Miller says it was all Pete.
"When it comes to casting someone like Joe Pesci, you're told that it's impossible," Miller explained. "You're told it's not going to happen and Pete is a dreamer. But somehow he's able to make things that seem impossible, happen. It's unbelievable. I still think there's a surreal aspect when I talk about, or think, that we were able to have Joe Pesci play his grandfather and have Edie Falco play his mom. [Plus] Bobby Cannavale. Steve Buscemi. Al Gore. It's such a long list of people that I can't believe it. But I have to give it all up to Pete.
"People have a lot of interest in Pete and I think responded to the show and recognize that there was something fun and different with this," Miller continued. "It ended up being a fun place for people to come in and play, which was our goal and it ended up being that."
Catch more from Pete Davidson on Peacock and tune into Bupkis on Peacock on May 4.