NBC Insider Exclusive
Create a free profile to get unlimited access to exclusive show news, updates, and more!
Sign Up For Free to View
Bupkis Trailer Teases Pete Davidson Grappling with Family and Fame in New Peacock Series
Pete Davidson's upcoming Peacock comedy Bupkis dropped its first trailer and it's pretty out there.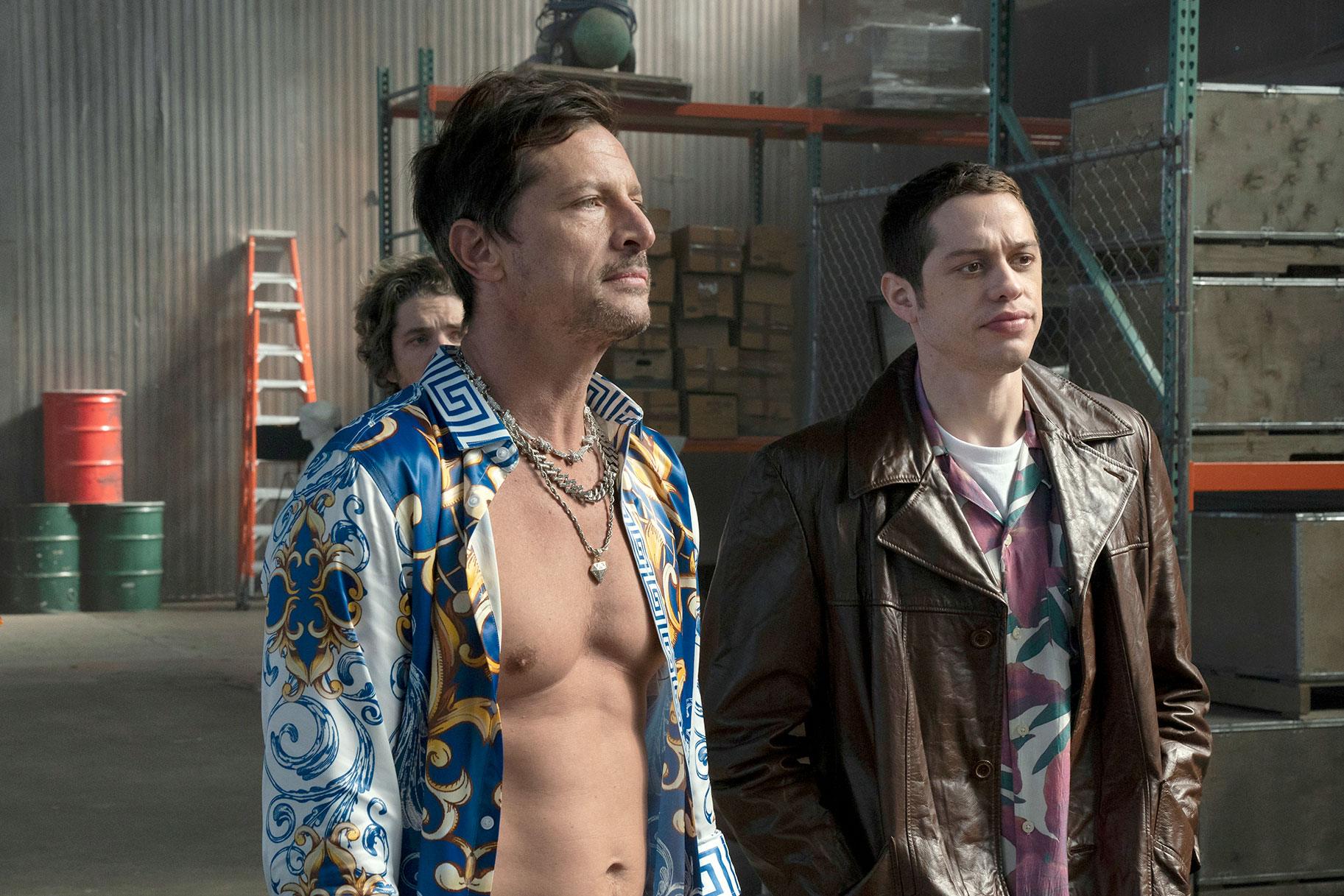 The first trailer for Pete Davidson's upcoming Peacock series Bupkis has finally arrived and offers a glimpse into the semi-autobiographical series about the young comedian's life. 
The show — which the Saturday Night Live alum co-wrote, executive produces, and stars in — takes stories plucked from his actual life and exaggerates them in what appears to be a guest star-filled romp through New York City, family, and fame. The trailer opens with Davidson touching base with his grandfather, played by Joe Pesci, as the elder explains he wants to spend more time with him. He also clearly has some necessary words of wisdom he wants his grandson to hear. 
RELATED: Pete Davidson's New Comedy Series Will Also Star Edie Falco
"You run around like you're a kid but you're not a kid anymore, you're a man," he says. 
Like a lot of Davidson's work, it seems Bupkis will have a lot to do with his character, who is also named Pete Davidson, growing up. However, this won't be your typical coming-of-age story. At the onset of the series, it appears the comedian has already found some fame and recognition given that he's being recognized by fans and paparazzi, appearing on movie sets, as well as having comedian friends like John Mulaney give him advice. 
He even pokes fun at his real-life living situation in which he used his newfound success to pay for a house that he and his mother could live in. The trailer has him balking at a child who accuses him of still living with his mother. 
"Hey, she lives with me, OK? Like, I pay the mortgage," he shoots back. 
The trailer then concludes with a brief glimpse of some of the guest stars and what they'll be doing. Sadly, the clips are so outrageous that it's hard to really tell what context they'll appear in. For example, why in the world would former presidential candidate Al Gore be flashing the Wu-Tang symbol at Davidson backstage at an event? And why is Bobby Cannavale giving him the "watching you" hand gesture while dancing at a wedding? 
It seems like all these questions and a lot more will be answered when Bupkis drops all eight, half-hour episodes on Peacock on May 4. Until then, you can watch the first trailer as many times as you need to catch all the action teased so far. 
Catch more from Pete Davidson on Peacock.