NBC Insider Exclusive
Create a free profile to get unlimited access to exclusive show news, updates, and more!
Sign Up For Free to View
Heidi Klum Shared a Pic for Her Daughter Leni's Birthday That Proves They're Twins
Leni takes after her mama! Be sure to watch episodes of America's Got Talent on NBC.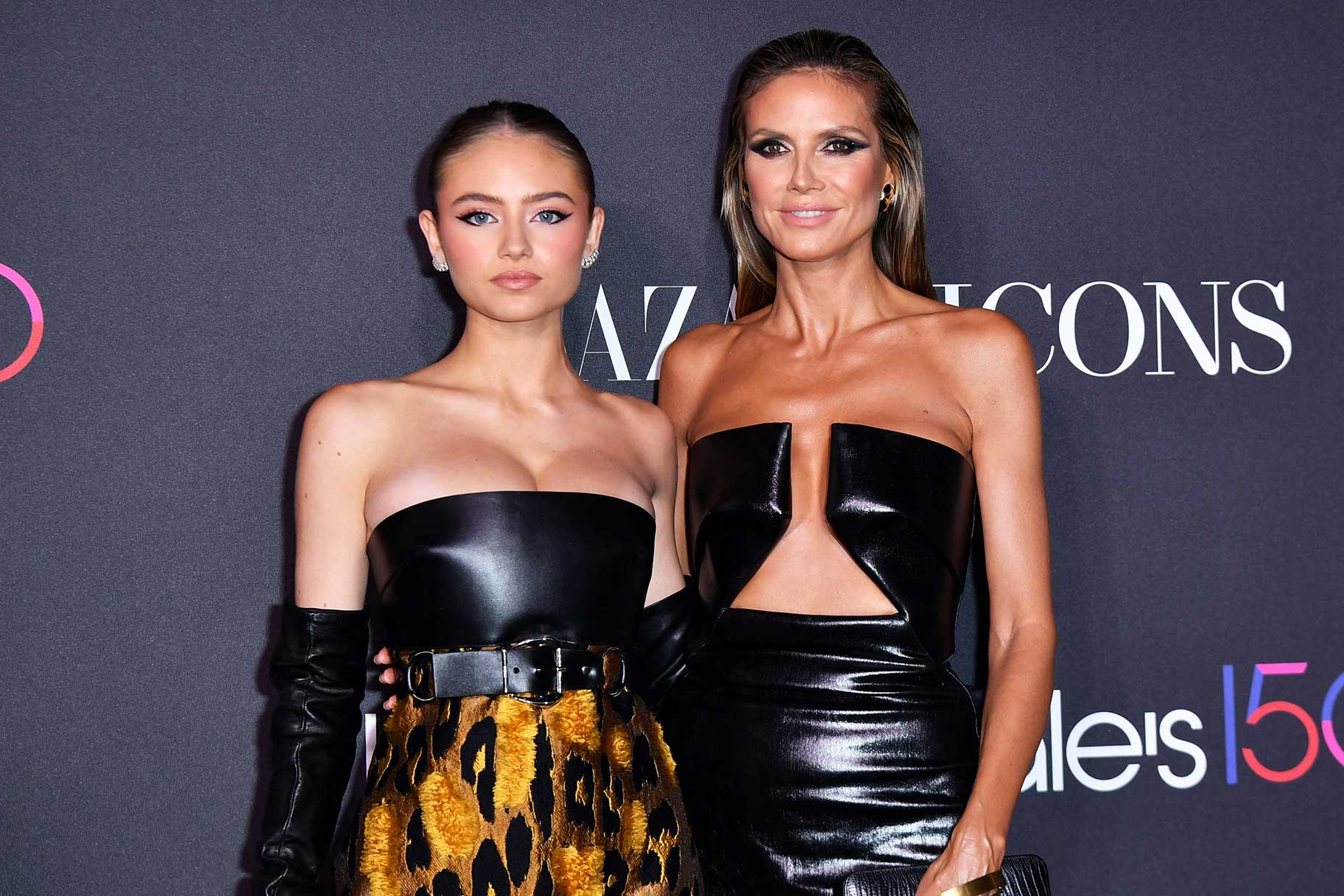 Heidi Klum's mini-me daughter, Leni, just turned 19!
On May 4, the America's Got Talent Judge took to her official Instagram to share a candid photo of herself and Leni celebrating the special day. In the snapshot, the two models look up to the camera and make playful kissy faces. 
"Happy 19th Birthday," Heidi affectionately captioned the post, tagging her daughter and adding a bunch of heart emojis. 
Happy birthday, Leni, indeed! 
Leni takes after her mother in many ways; she's even followed Heidi's footsteps into the modeling world. 
"I've always gone to work with my mom and thought, 'This looks so fun. She looks so happy while she's working,' jump in sometimes, and I'd play around with the makeup that her makeup Artist would bring," Leni told People, explaining that she has been inspired by her mother's career since a young age. 
At the age of 16, Leni posed with her mother on the cover of Vogue Germany. "That's, like, insane that I did that as my first job, and my mom was with me, which made it so much fun. It was just such a good day. I wasn't nervous at all. I was just so excited," Leni said of the experience. 
As for Leni's current endeavors, she's having a blast while living in the Big Apple. "It's been amazing. I've always dreamed of moving out and designing my own apartment. I have been talking about it since I was 14. And I finally did it. I used to come to New York every summer with my family because my mom had work here, and I loved it. I knew that I wanted to go to school here and study interior design," Leni said. 
Meanwhile, Heidi has her own thoughts on her daughter living in NYC. "I'm trying not to freak out, 'cause, you know, we all have to do this at some point, we all have to leave the nest," she told Talent Recap. "You can't forever live with your parents...Sometimes I sit at the dinner table…and I literally have to go cry somewhere and come back because it's so sad." 
Nonetheless, Heidi is confident everything will work out for her daughter in the end. "New York is kind of our home away from home. We've always been in New York filming and shooting and my daughter knows New York very well, so it's not like going to a new place she's never been before," she said. "So, I think she'll do OK with the city."