NBC Insider Exclusive
Create a free profile to get unlimited access to exclusive show news, updates, and more!
Sign Up For Free to View
Anthony Revealed How He Really Feels About Fay on Grand Crew
Their never-ending friends-to-lovers romance hit a new development this week.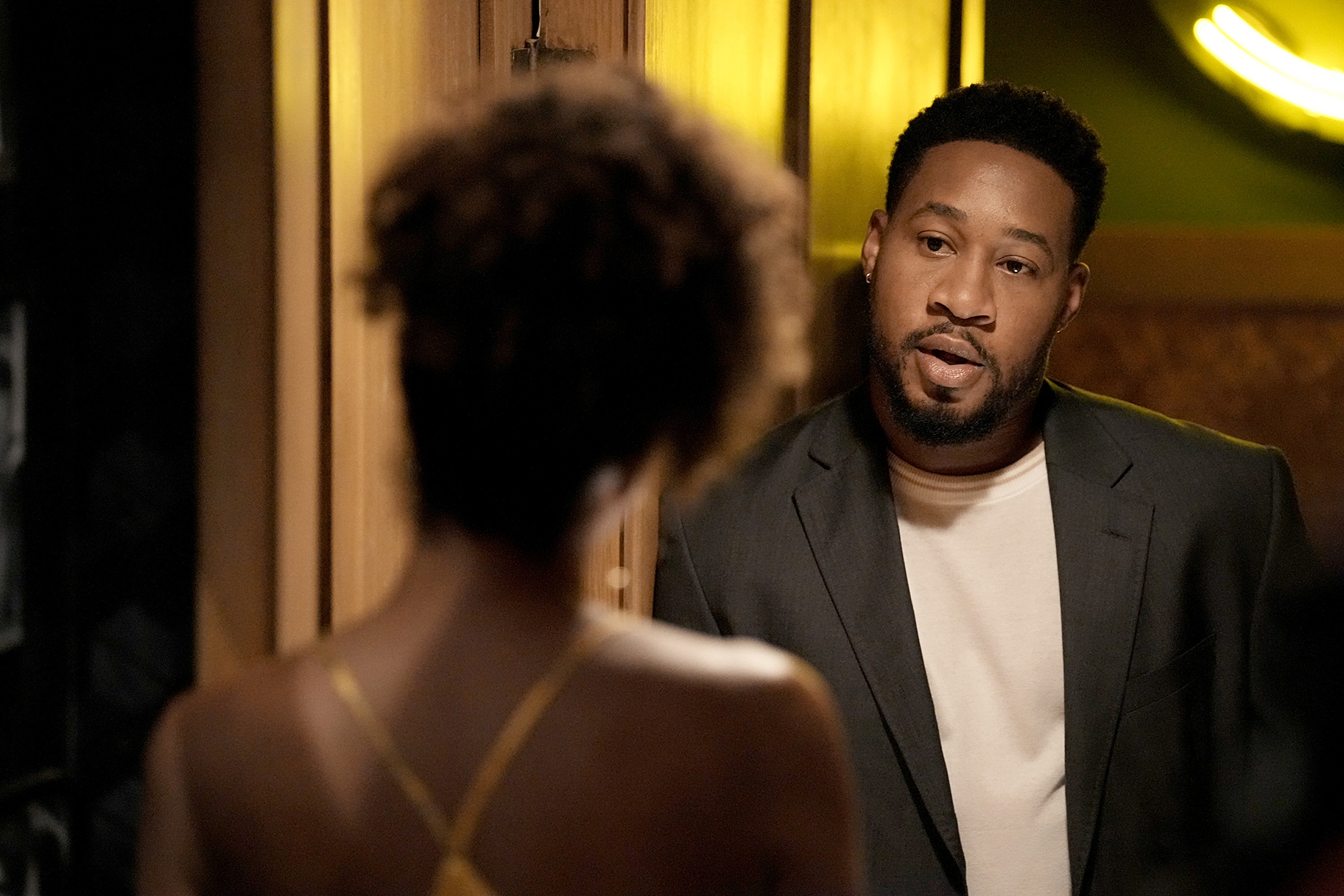 Since the end of last season on Grand Crew, Anthony (Aaron Jennings) and Fay's (Grasie Mercedes) relationship has been...complicated, to say the least. But we recently gained a little bit of clarity in Season 2, Episode 2's "Wine & Labels." 
But first, context: It all began during Season 1's "Wine & Vineyards" when Fay confessed to Nicky (Nicole Byer) that she had feelings for Anthony. The problem was that he happened to have just started a relationship with his girlfriend, Talia. Fast-forward to the finale when a romantic dance showed fans that the connection was mutual. However, by the end of the episode, Fay decided to push her emotions to the side because "crushes come and go." It was clear Anthony had some unresolved feelings of his own, too. 
During last week's premiere,"Wine & Traffic," a brief moment between the two at the wine bar's back room successfully showed their chemistry but failed to bring them out of the friend zone. And that now brings us to "Wine & Labels," where a suspicious Talia asked Anthony about his true feelings for Fay. He then confirmed what fans have suspected all along. 
"I kind of did, but that was before you and I," he said. "And honestly, I had no idea she liked me until after we were together. Fay is a good friend, nothing more."
However, Anthony's honesty didn't pay off in the end. An annoyed Talia decided to break up with him on the spot. 
"I'm sorry, Anthony. This is just all too messy for me," she said before ending their relationship.
So now that they're both single, do Fay and Anthony finally have a true chance at love? Or is this just the beginning of a very long friends-to-lovers story arc? We'll just have to wait and see.
"It really is the thirst for more," show creator Phil Augusta Jackson told EW when speaking about what to expect from Grand Crew this season. "It's being at a point in your life where you want to fill out the pieces that feel like they're missing and fill in the gaps that feel like they're empty. And a lot of that is figuring out where those gaps are and what those gaps are for you personally. So it's a lot of self-discovery, which I think is a natural thing that people experience in their 30s."
Watch Grand Crew Season 2 Fridays at 8:30/7:30c on NBC. It will stream next day on Peacock.