NBC Insider Exclusive
Create a free profile to get unlimited access to exclusive show news, updates, and more!
Sign Up For Free to View
Everything to Know About The Kelly Clarkson Show
In case you couldn't get enough of Kelly Clarkson!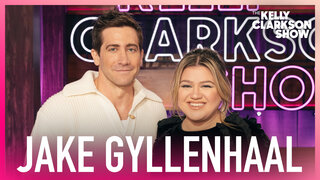 Kelly Clarkson has been blessing us with her infectious energy on her hit daytime talk show since 2019, aptly named The Kelly Clarkson Show. Not only does her bubbly personality make her the perfect fit for a talk show host, viewers get to hear captivating conversations with some of Hollywood's biggest names and some gorgeous music in every episode. To make sure you don't miss out, here's everything you need to know about The Kelly Clarkson Show.
How long has The Kelly Clarkson Show been on air?
The Kelly Clarkson Show is currently in its fourth season, which premiered on September 12, 2022. The show first debuted on September 2019. Due to the COVID-19 pandemic, episodes were shot from Clarkson's home from April 2020 to September 2020, with a virtual audience. The studio audience returned in September 2021, with the premiere of Season 3.
On November 7, 2022, it was announced that The Kelly Clarkson Show was renewed for two more seasons, through 2025. "Kelly Clarkson is one of the brightest stars of our time," said Tracie Wilson, Executive Vice President, Syndication Studios and E! News at NBCUniversal. "With more than 500 hours viewed on broadcast, cable and digital platforms since its launch, The Kelly Clarkson Show has been a home for stories that entertain, inspire important conversations and connect with loyal viewers across multiple generations in meaningful ways. Together, with our best-in-class producing team, we'll continue to build on the show's success and legacy."
Where is The Kelly Clarkson Show filmed?
While the first four Seasons were filmed in Universal City, California, it was recently announced that the show will be moving to NYC for its Season 5 production. The new location will still be taped in front of a live studio audience for an epic time. 
This isn't The Kelly Clarkson Show's first taste of The Big Apple, as its Season 4 premiere occurred in New York City as well. It has also traveled to other major cities such as Chicago and Dallas to give fans around the USA some of the fun.
What awards has The Kelly Clarkson Show received? 
The Kelly Clarkson Show has won 13 total Daytime Emmy Awards, including the honors of  Outstanding Entertainment Talk Show Host three times (2020, 2021, and 2022), and Outstanding Entertainment Talk Show twice (2021 and 2022). 
Clarkson had the sweetest reaction to her show's 9 nominations in 2022. During the 2021 Virtual Emmys, Clarkson's acceptance speech recognized contributions of the entire team. 
"Thank you so much everybody for voting for me," she gushed. "I would love to accept the award just for me, but honestly, I think everybody that's ever done a show like this knows there's a whole heap of people standing around behind the cameras. And our staff and making me look good and sound good and getting these brilliant stories and heartfelt stories that we get to share with everybody, and thank you to my band...I thank you for the award, but honestly, so many people are deserving of this—not just me."
Are there musical performances on The Kelly Clarkson Show?
During each episode, Clarkson utilizes her amazing voice to sing a show-stopping cover of classic hits. These performances are called "Kellyokes," which serve to open each episde. Previous examples include "Queen of the Night" by Whitney Houston, "Survivor" by Destiny's Child, and "Beautiful" by Christina Aguilera, where she worked her belting magic. Clarkson performs 180 Kellyokes per season and has performed more than 550 Kellyokes to date. 
Who Is the Band for The Kelly Clarkson Show? 
All of the Kellyoke performances are done with her super-talented band, who are cleverly named My Band Y'all. Jason Halbert is the Musical Director who puts everything together, while Jaco Caraco plays guitar. Other band members include Kyle Whalum on bass, Lester Estelle on drums, and Jessi Collins who provides backup vocals and helps arrange the Kellyoke covers. 
Who Are the Guests on The Kelly Clarkson Show?
The show's format revolves around interviewing a variety of celebrity guests as well as everyday people and getting their fascinating stories. Previous guests include Gwen Stefani, Blake Shelton, and John Legend, where she gets more details about their prolific careers and personal lives. With the guests, she also often plays whimsical games such as "This Or That" or "A Quiet Case" for some serious laughs.
What's it like to attend a taping of The Kelly Clarkson Show? 
NBC Insider was lucky enough to attend a taping of the Season 4 premiere in New York City. The energy was infectious even before Clarkson stepped on stage, thanks to hype man Rubin Ervin. When the interviews roll around, Clarkson treats each of her guests with a warm familiarity, which is wonderful to experience firsthand. But it's the performances that stick with you — an unsurprisingly surreal experience to witness live.
"There's nothing like witnessing the American Idol winner's powerful vocals in person," NBC Insider reported. "As she hit those seemingly impossible high notes that filled the room, I actually heard audience members gasp all around me. It was like we were at our very own private Kelly Clarkson concert."
How do I attend The Kelly Clarkson Show?
Tickets are available for The Kelly Clarkson Show's studio audience in Universal City, California and virtual audience. More information on how to attend the show can be found here. 
 
How do I watch The Kelly Clarkson Show?
The Kelly Clarkson Show airs weekdays. To catch all of its fun interviews and performances, be sure to check your local listings. 
This story was originally published on November 11, 2022. It was updated May 9, 2023.