NBC Insider Exclusive
Create a free profile to get unlimited access to exclusive show news, updates, and more!
Sign Up For Free to View
Daniel Dae Kim Will Reprise His Role on New Amsterdam For the Series Finale
We last saw Kim play Dr. Cassian Shin in Season 3.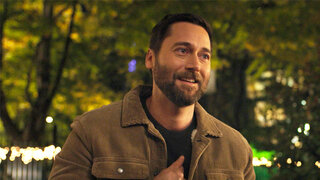 Dam Fam, it looks like New Amsterdam's January 17 series finale will bring back a familiar face. And we haven't seen them since Season 3.
Daniel Dae Kim will reprise his role as Dr. Cassian Shin in the second hour of the two-episode finale event. The episode, titled "How Can I Help?," will see Cassian return when the hospital is in need of an extremely skilled surgeon in order to save a patient with a rare and life-threatening disease.
We were first introduced to Cassian in the Season 2 finale. He'd go on to appear in a total of six episodes during Season 3 as the head trauma surgeon. He even dated Sharpe (who also briefly returned to the show earlier this season), but they broke up in his final episode.
The news about Kim's return is just another small detail that's been revealed about the medical drama's return. Tyler Labine (Iggy) also told Cinema Blend what fans can expect from the show's ending after he read the final script.
"The way that we're leaving the show is very typical to New Amsterdam [but] not very typical of most TV shows," he said. "It's not going to be spoon-fed, 'Here's the answer to everything.' It's more like a very nurturing and caring hug, as we gently nudge you out into the world. There's a lot of care and a lot of thought that's going into what happens for these people. The whole story can never be told. We can give you some pieces and say 'Here, take that,' and hopefully that will make you happy."
And Jocko Sims (Reynolds) told NBC Insider that Reynolds' romance with Gabrielle will most likely be the focus of his storyline. "Reynolds wants some love," Sims says. "He wants a real family that he can hang onto. So he's a bit hesitant because she's a traveling nurse. But I will tell you that he's 'gonna fall for her and he's 'gonna give it a shot."
NBC also released plenty of new photos from the final two episodes, and many hint at what we can expect. We spot everything from a potential wedding between Iggy and Martin, Reynolds and Gabrielle taking the next step in their relationship, and Wilder (Sandra Mae Frank) becoming a bigger part of Max and Luna's lives.
Ryan Eggold (Max) opened up to NBC Insider in September 2022 about wrapping up the series. "Everyone has always been there to support each other and keep each other going and keep this show and this family together. And that is very moving to me and to say I'm gonna miss everybody is an understatement," he said, tearing up. "I can't imagine what's gonna happen on the last day. I'm gonna just fall apart. We'll put me on a gurney, wheel me out, give me a big bottle of tequila, and call it a day."
The series finale of New Amsterdam airs Tuesday, January 17 at 9/8c on NBC. You can watch every episode of New Amsterdam now on Peacock.