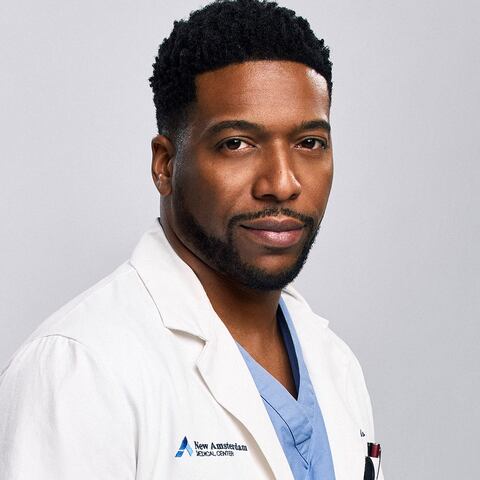 Dr. Floyd Reynolds
Played by
Jocko Sims
Actor Bio
Jocko Sims stars as Dr. Floyd Reynolds on the NBC drama "New Amsterdam."
 
Sims is an actor, writer and producer who has had roles in numerous film and television projects, including "Dreamgirls," "Jarhead" and the 2014 summer box office smash "Dawn of the Planet of the Apes."
For his first series, Sims had a co-starring role on the Starz original series "Crash." For the past five years, he has starred as Lt. Carlton Burk on the TNT network hit "The Last Ship," which is currently in its last season. While on hiatus from "The Last Ship," Sims portrayed Robert Franklin on Showtime's second season of "Masters of Sex."
In his downtime from the above projects, Sims has recurred and/or guest-starred on several television series, including "Franklin & Bash," "Castle," "Grey's Anatomy," "NCIS," "Burn Notice," "CSI," "Bones" and most recently on Showtime's "I'm Dying Up Here."
As a writer and producer, Sims is currently developing a comedy movie with producers Jamie Neese and Jason Neese ("Umbrella Academy," "Dear White People") and has various TV series in development as well.
His hobbies include producing music and managing music artists, and he loves cooking, as demonstrated during his appearances on "Home and Family" and "Steve."
Originally from Texas, Sims graduated from UCLA with a BA in theater. He currently resides in Los Angeles.