NBC Insider Exclusive
Create a free profile to get unlimited access to exclusive show news, updates, and more!
Sign Up For Free to View
All 4 Kate Actresses Look Just Alike In This Throwback Photo With Chrissy Metz
We're seeing triple! Be sure to watch every episode of This Is Us on NBC.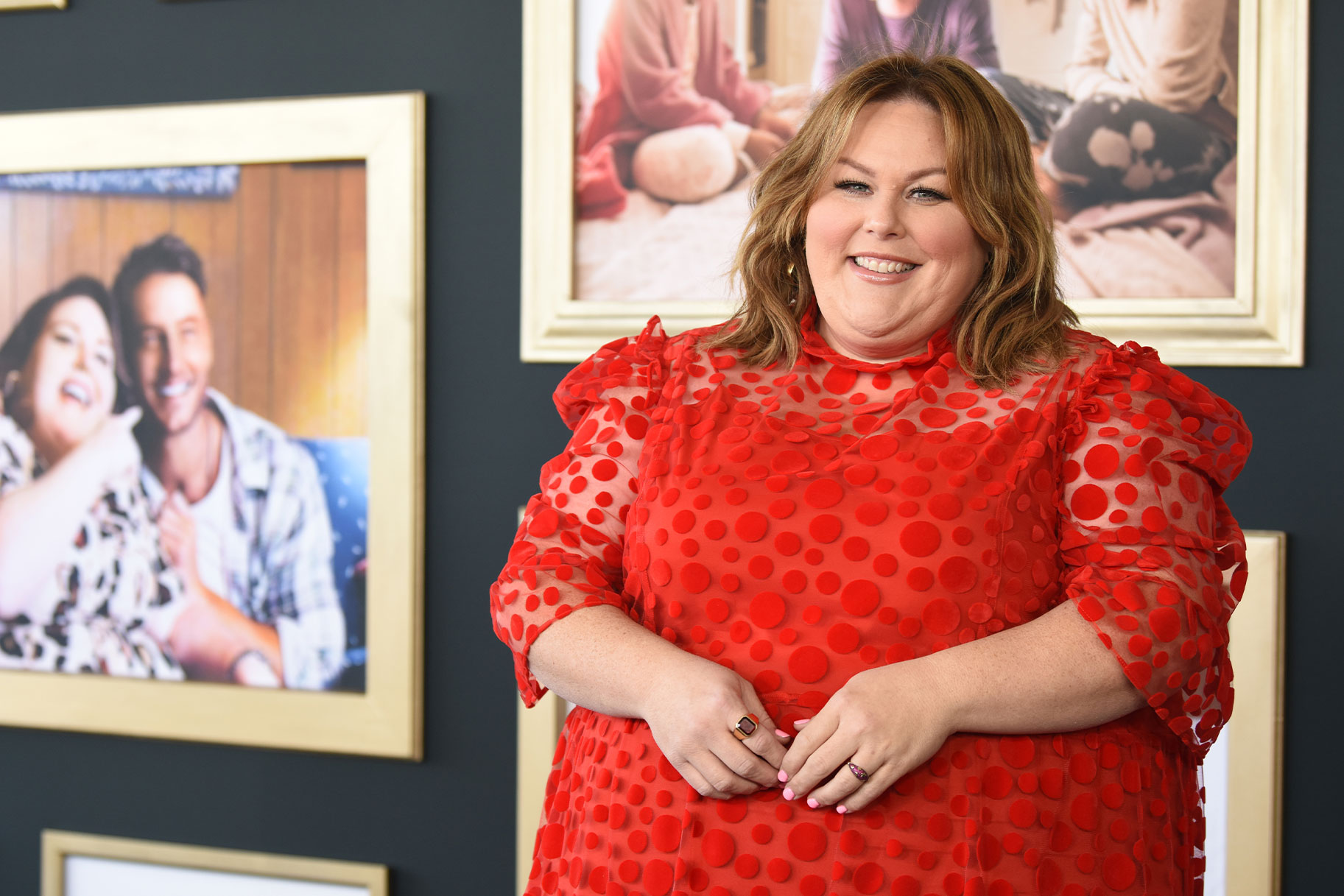 Can anyone say doppelganger overload?
On April 20, This Is Us star Chrissy Metz showed us the time she reunited with not one, not two, but three actresses who all portrayed her character Kate Pearson when she was in her youth. (The younger versions of Kate were played by Mackenize Hancsicsak, Hannah Zeile, and Isabella Rose Landau respectively). 
In the throwback snapshot, Metz posed with the three younger actresses while Metz wore an adorable bright red mesh dress and white sneakers. "Have you met Kate, Kate, Kate, and Kate? 🙃 #TBT #nationallookalikeday @nbcthisisus," Metz cheekily captioned the post. 
"Honeyyyy our casting dept was like no other," co-star Susan Kelechi Watson accurately commented. "Facts," Metz herself responded in appreciation. 
While the casting choices of This Is Us came together perfectly in the end, the process of playing the motivational character that is Kate Pearson was an intense journey for Metz. 
"I didn't realize how much I've changed in six years. From the first day I set foot on the set, I literally turned to Chris Sullivan, who plays Toby, and I was like, 'Chris, I don't know if I can do this.' And he just held my hand and was so kind and it just made me realize that you have to suit up and show up," Metz told Yahoo! Life in 2022. "I think that is the hardest thing, no matter what it is that you're doing. Just get off the couch, just start it and see what happens."
"I don't believe that we can get to where we want to go if we don't love the person that we are at this moment. Otherwise, you'll just be stuck in it and thinking you're never gonna get to the next milestone or point or chapter. It's an ever evolving process," she added. "I'm human. And then I just have to remember, Chrissy, that's why you love other people because they're human and it's ok to be human and I don't know how to be anything else."
She then went on to describe the strides This Is Us made for television history.  "Our show This Is Us was a catalyst to really have anything other than a straight size on TV, especially on network television. When I was a talent agent, it was always like blonde hair, blue eyed, straight size family. And then now we see characters that don't even have conversations or none of their storyline is about their weight," she said.
Watch every episode of This Is Us on NBC.