NBC Insider Exclusive
Create a free profile to get unlimited access to exclusive show news, updates, and more!
Sign Up For Free to View
The Hilarious Reason Chris Meloni Shared a Pic of His Wife Flipping the Bird
Luckily, she wasn't angry! Watch Law & Order: Organized Crime on NBC.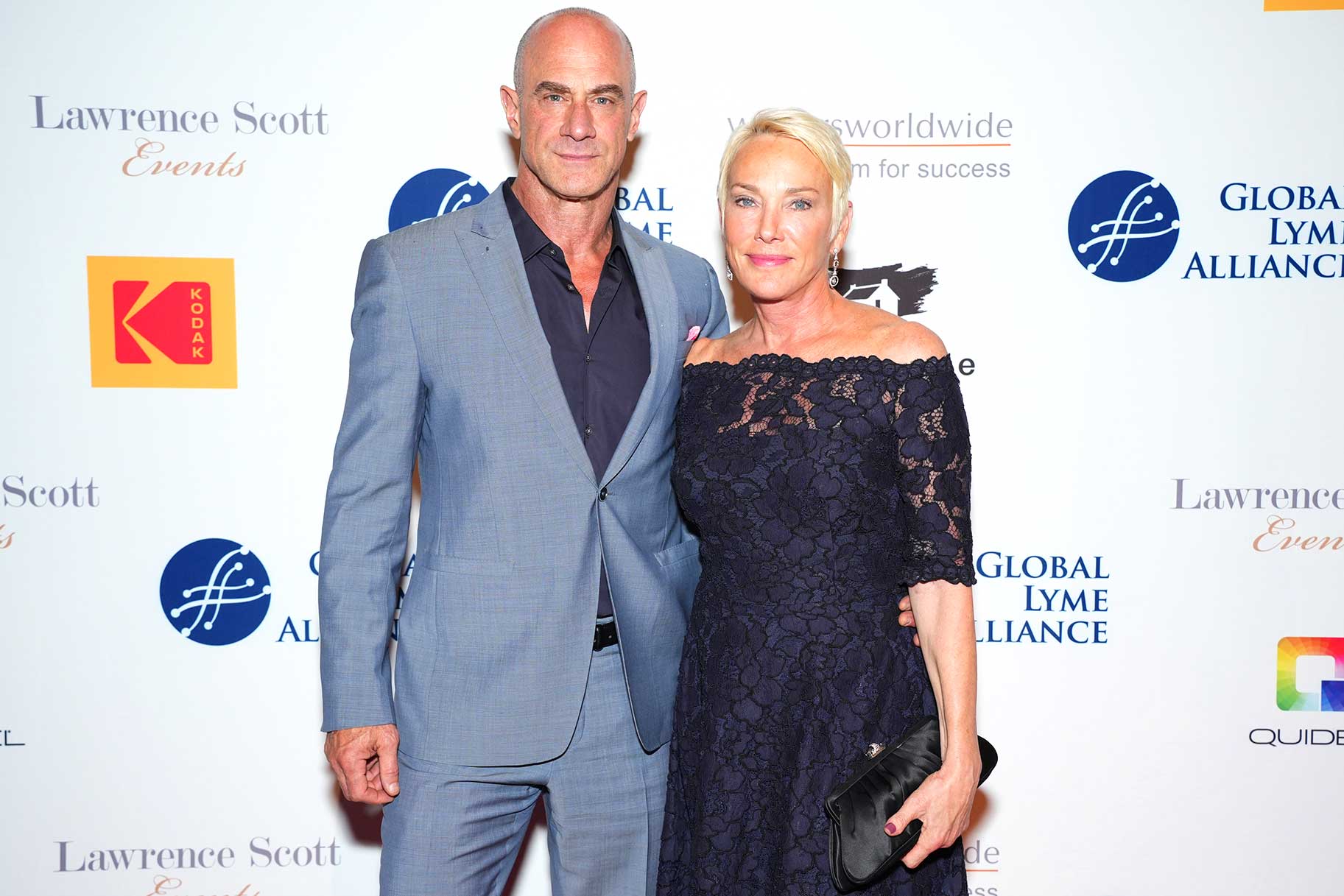 Looks like Chris Meloni and his family live their lives to the fullest when he's not on the Law & Order: Organized Crime set!
Exhibit A: Meloni recently posted this hilarious picture of his wife, Sherman, in a compact black car in London. In the shot, she leans out the window with a big grin on her face, and sassily puts up her middle finger towards the camera. 
Context? "'They kept driving on the wrong side of the road, so I took over' My wife in London," Meloni captioned the post. Nothing like a little traffic humor to brighten up your day, right? 
Meloni and Sherman have the most beautiful relationship; they've been together for almost 30 years. "It doesn't feel like 27 years. When the hell did that happen?" Meloni said to People in October 2022. "It's her patience with me, and I really mean that. She's allowed me to grow at my speed because she's always been more mature and more levelheaded in many ways. She paints, and I go in her studio, and it just makes me happy. We have her work all over the house. She wants to buy art, and I'm like, 'I don't want that. I want yours.'"
In an interview with YourTango, Sherman gave some details about when the two first started dating. 
"On our first date, we went to three parties, given by three sets of my friends," she told the outlet. "The first was in West Hollywood. Every guy there was gay. Chris passed with flying colors. Next, we went to a party given by Beverly Hills snootballs. Chris kept his manners in check and held his own. Then, we went to a costume designer's party in the Hills, where we drank beers from a tub on the porch. And I thought: I can take him anywhere." How sweet!
As to what other good things are happening in Meloni's life, we'll be happy to see his face on-screen again this fall, as Law & Order: Organized Crime has been picked up for another season.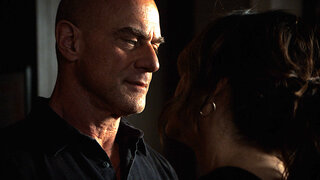 "I'm pleased to continue my four-decade relationship with Universal Television and NBC,"  Dick Wolf, creator of the Law & Order franchise, said in a statement. "[The shows] being picked up again is the ultimate accolade to our incredible casts, producers, and writers. I'd also like to thank our loyal fans who have kept our NBC shows on the air for what will be a cumulative 84 seasons."
Watch Law & Order: Organized Crime on NBC Thursdays at 10/9c and next day on Peacock.