NBC Insider Exclusive
Create a free profile to get unlimited access to exclusive show news, updates, and more!
Sign Up For Free to View
Bupkis Showrunner Judah Miller Picks His Favorite Episodes of Season 1
We made Bupkis co-creator Judah Miller pick favorites!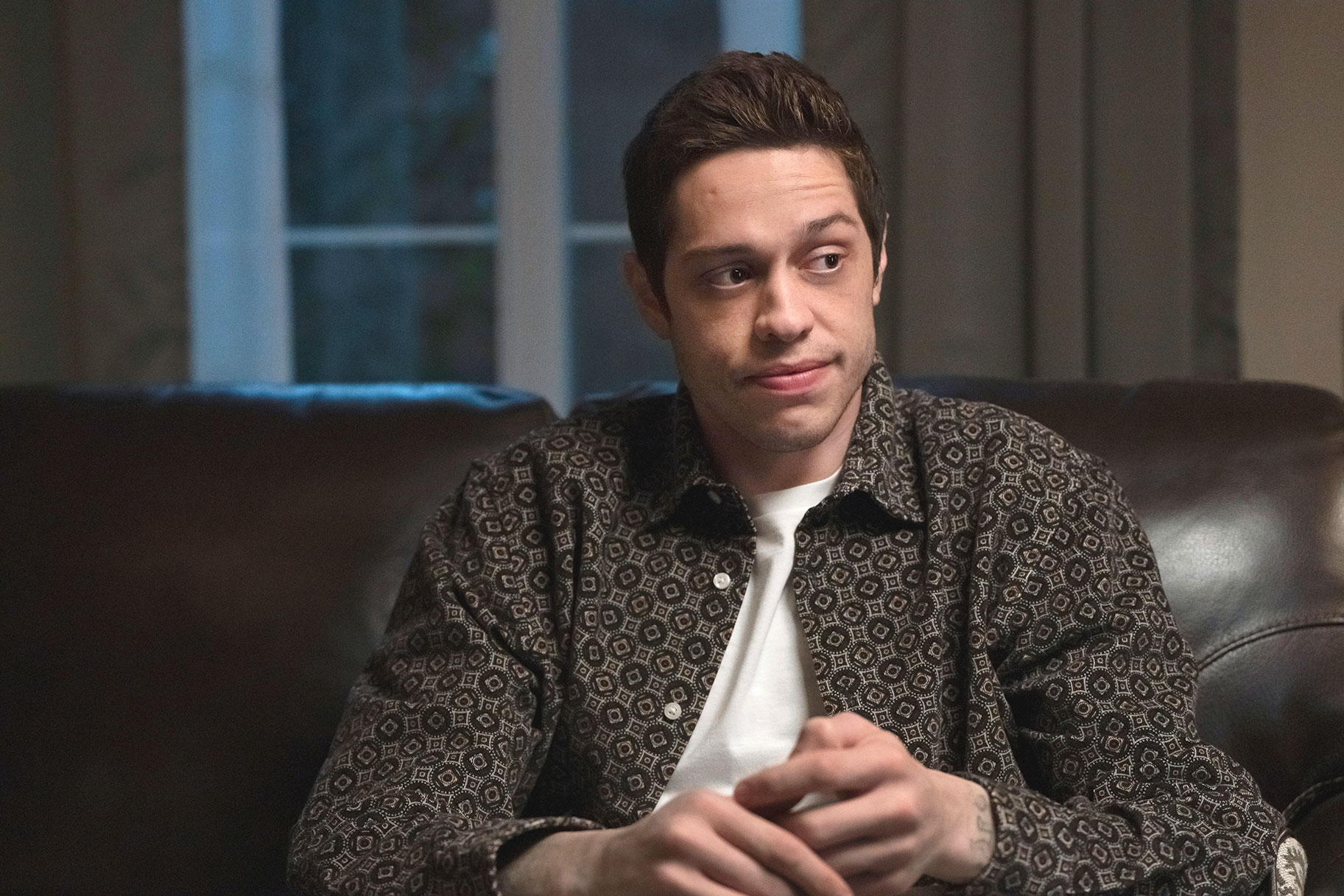 If you've dipped into any of the eight episodes that make up Season 1 of Bupkis — comedian Pete Davidson's semi-autobiographical dramedy series about the bizarre reality of his "celebrity" life — then you already know that expectations are for fools! Davidson and his co-creators Judah Miller and Dave Sirus give audiences a roller coaster ride through the comedian's life with every episode packed full of truths, untruths, and even some made up stuff. All of it serves to allow Davidson and his writers to riff on the surreal events that have shaped who he is today. 
With episodes that cover the gamut of Pete testing out being a parent to the poignant loss of his father as a kid, Bupkis serves up the spirit of the comedian in often unexpected ways. As one of the architects of the series, showrunner Judah Miller told NBC Insider that the eight episodes are an organic representation of Davidson mandating they be "fearless" in coming up with stories to tell.
RELATED: Pete Davidson Says Joe Pesci Agreeing to Do Bupkis 'Saved' Him from Self Doubt
"We didn't have a formula for how much absurdity to calibrate within the show," Miller said. "But, I think that part of our creative goal with this was to have a completely boundless and free creative process within the episodes. Whatever made us laugh the hardest, whatever made us feel the most, whatever we felt made us the most excited to do within the show, we were going to be free to do it. Even if it didn't line up with anything that we had established tonally before that. [And that] was our guide."
Miller explained it wasn't until they basically wrote all eight episodes of Season 1 that they figured out how varied they had gotten with being experimental in tone and comedy. "We didn't really have a sense of how much of the absurd flavor we were sprinkling into the stew, or not. But at the end of it all, it formed a cohesive piece, I hope," he said. "The huge variety, tone, and the shifting, unpredictable nature of the show is part of what made us really excited and seems to have spoken to a lot of other people when we were casting this and bringing in other people to be involved in this with us."
Asked which episodes of Bupkis Season 1 Miller is most partial to, he said, "It's hard for me to pick a favorite episode. I can name a bunch of them, but I think six stands out as one that I really, really love." In Episode 6, "ISO," Pete the actor returns to Canada during Christmas for mandatory movie reshoots. Alone because everyone in his circle is celebrating the season with their families, Davidson is left to his own devices and gets up to some ... destructive things in the Great North.
"I think so much of his character is about surrounding himself with people, and sometimes deflecting from a certain emotion that he's trying to get away from by surrounding himself with certain people," Miller said of what they were exploring about Davidson in the episode. "In Episode 6, he is so isolated and so alone that he has no choice but to face demons that he's trying to avoid. And so that one stands out to me."
In a close second, Miller said Episode 2, "Do As I Say, Not As I Do," and the season finale are also stories he's proud they crafted together. "[Episode] 2 is one that obviously is a very emotional episode that I think turned out really beautifully. And our finale is another one where Pete is giving such an incredible performance. To see Pete perform like this and to work opposite world-class talent like Joe Pesci and Edie Falco, and go toe-to-toe with these actors like that was just incredible," he raved. 
Catch more from Pete Davidson on Peacock and tune into Bupkis on Peacock.