NBC Insider Exclusive
Create a free profile to get unlimited access to exclusive show news, updates, and more!
Sign Up For Free to View
Drake Milligan is Going on Tour! See If He's Coming to Your Hometown
The America's Got Talent finalist is hitting the road in 2023!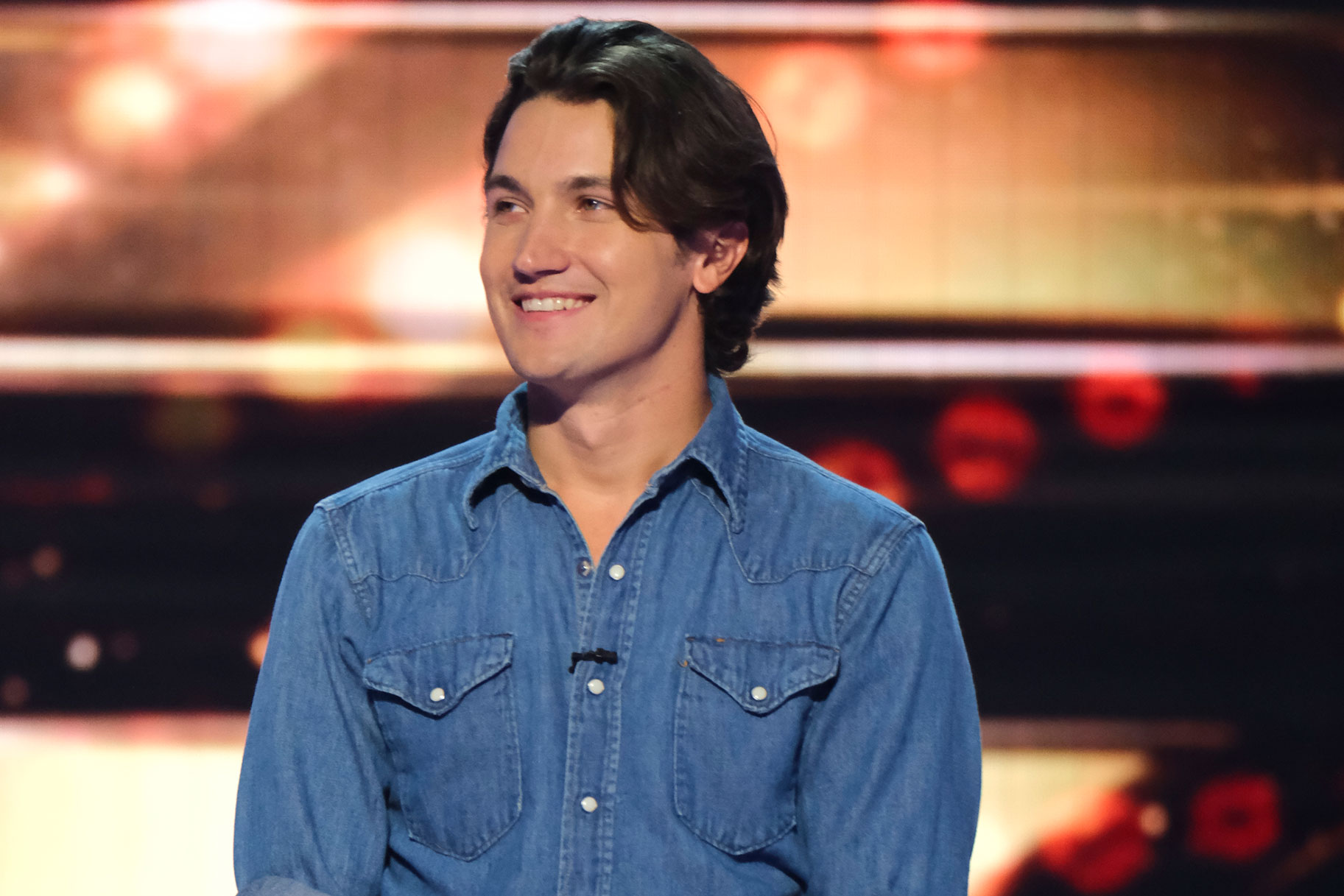 Drake Milligan is going on tour!
The America's Got Talent Season 17 finalist is hitting a vast array of USA cities from March to October of 2024. Referred to as "the new Elvis of country" by Howie Mandel, Milligan will be playing a series of original tracks while on the road (fingers crossed that he'll play the award winning "Sounds Like Something I'd Do")
Milligan released his self titled EP in 2021. "The songwriters and players here are the best in the world. I don't want to ever lose my roots, but Nashville is like no other place in the world. The reason I came to Nashville is because all of my heroes are here. All the guys who wrote and played on my favorite songs are still so good. They wake up every day and want to write the best song they can. I wanted to learn something from every writer. Writing with those songwriters was a rite of passage for me," he said of his process of creating the album.
But will you be able to see Milligan live in 2023? Check out the dates, cities, and venues below. 
When and where will Drake Milligan be touring?
March 30, 2023 - Pensacola, Florida at Wild Greg's Saloon
March 31, 2023 - New Port Richey, Florida at Chasco Fiesta 
April 4, 2023 - Ridgeland, Mississippi at Pelican Cove Grill
April 14, 2023 - Tulsa, Oklahoma at Hard Rock Hotel & Casino
April 15, 2023 - Forth Worth, Texas at Billy Bob's Texas
April 16, 2023 - Georgetown, Texas at Two Step Inn Festival
April 28, 2023 - Indio, California at Stagecoach Festival
May 5, 2023 - Charlotte, North Carolina at Coyote Joe's
May 6, 2023 - Greenville, South Carolina at Blind Horse Saloon 
June 9, 2023 - Myrtle Beach, South Carolina at Carolina Country Music Fest
June 11, 2023 - Nashville, Tennessee at CMA Fest- Chevy Riverfront Stage
June 23, 2023 - Prestonburg, Kentucky at Mountain Arts Center
June 24, 2023 - Joliet, Illinois at Taste Of Joliet
July 1, 2023 - Vienna, West Virginia at Vienna Freedom Festival
July 3, 2023 - Charleston, Illinois at Red White & Blue Days
July 5, 2023 - Fort Loramie, Ohio at Country Concert 23
July 6, 2023 - Madison, Wisconsin at High Noon Saloon
July 8, 2023 - Rhinelander, Wisconsin at Hodag Country Festival
July 20, 2023 - Eau Claire, Wisconsin at Country Jam USA
July 22, 2023 - Cullman, Alabama at Mississippi Coliseum
August 3, 2023 - Mcminnville, Oregon at Yamill County Fair
August 5, 2023 - Sweet Home, Oregon at Oregon Jamboree
August 11, 2023 - Courtland, Virginia at Franklin Southampton County Fair
August 12, 2023 - Butler County, Ohio at Voices Of America Country Music Festival
August 16, 2023 - Owatonna, Minnesota at Steele County Free Fair
August 19, 2023 - Kennesaw, Georgia at Pigs & Peaches BBQ Festival
August 21, 2023 - Centre Hall, Pennsylvania at Centre County Grange Fair
October 15, 2023 - Sacramento, California at Golden Sky Festival
October 21, 2023 - Midland, Texas at Rolling 7's Ranch Event Center
How can I get tickets for Drake Milligan's tour?
You can get tickets for Milligan's tour on his website at www.drakemilligan.com/tour/. Act fast, as they're selling quickly.