NBC Insider Exclusive
Create a free profile to get unlimited access to exclusive show news, updates, and more!
Sign Up For Free to View
How a Twitter DM Led to Betty Buckley's Maxwell Role on Law & Order: SVU
Not everybody can say they hopped on Twitter and landed a role on Law & Order, but the Broadway star can.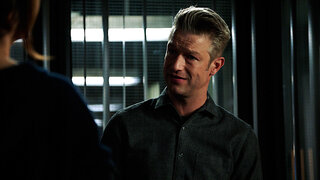 If you want something, just ask. And if anyone understands this, it is Law & Order: Special Victims Unit guest star Betty Buckley, who landed the role of the tenacious Trial Division Chief Lorraine Maxwell with just a few Twitter DMs. 
Yes, Broadway legend and entertainment icon Buckley managed to land a recurring guest spot on the NBC nail-biter through social media. Before playing the boss of ADA Carisi (Peter Scanavino), Buckley has been killing it in the industry for decades. Her career started on stage, appearing in dozens of Broadway musicals such as her Tony-winning role in Cats, 1776, Sunset Boulevard, Triumph of Love, and Hello, Dolly! She skyrocketed to recognition in the dramedy Eight is Enough as Abby Abbott, and has since appeared in dozens of television series, Law & Order included.  
With a resume like that, it's clear Buckley knows a thing or two about sticking your neck out to land the part. You never know what you may accomplish until you try, and Buckley is not one to be harbored by nerves. As the pandemic simmered down, Buckley was ready to get back to acting, and she knew she had the connections to get her there.
Buckley reveals in an interview with NBC Insider that she reached out to Season 23 producer Warren Leight via Twitter to ask if any exciting SVU opportunities were available. 
"We were coming out of the pandemic, and Warren and I are Twitter friends," Buckley dishes. "And so when they were starting to shoot again, I wrote him this private message on Twitter and said, 'Would you consider, you know, giving me a part on SVU? I'd sure like to come back to the show,'"
Buckley appeared as defense attorney Walsh in earlier seasons of SVU, but she had her sights set on a larger role with Benson (Mariska Hargitay) and the squad, telling Leight she was hoping for a recurring character.
"And he came back a couple weeks later and said 'Do you want to be Carisi's boss?' And I was like yeah. That'd be fantastic," Buckley reveals. 
And there you have it, the origin story of the endlessly entertaining Lorraine Maxwell, a role that was tailor-made to Buckley's insane talent. If there's anyone that can make Carisi scramble with anxiety, it's his boss, Maxwell. Buckley's most recent appearance was in the SVU episode, "Bend the Law," which she had a hand in writing. The magic of social media!
"I really love this team of people..." Buckley told NBC Insider about the SVU cast and crew. "It's a very positive set of a really lovely group of human beings. And of course, led by Mariska's phenomenal energy. When she [Hargitay] hits the set, she's a force of nature... She's just always fully present and so happy to be there." 
Watch Law & Order: Special Victims Unit Thursdays at 9/8c and the next day on Peacock.