NBC Insider Exclusive
Create a free profile to get unlimited access to exclusive show news, updates, and more!
Sign Up For Free to View
Justin Hartley Reveals the Real Reason He Sat Out of That Viral Cast Dance Party
Back in April, a video went viral of the This Is Us cast, except Hartley, doing "The Wobble." Here's why he skipped the dance.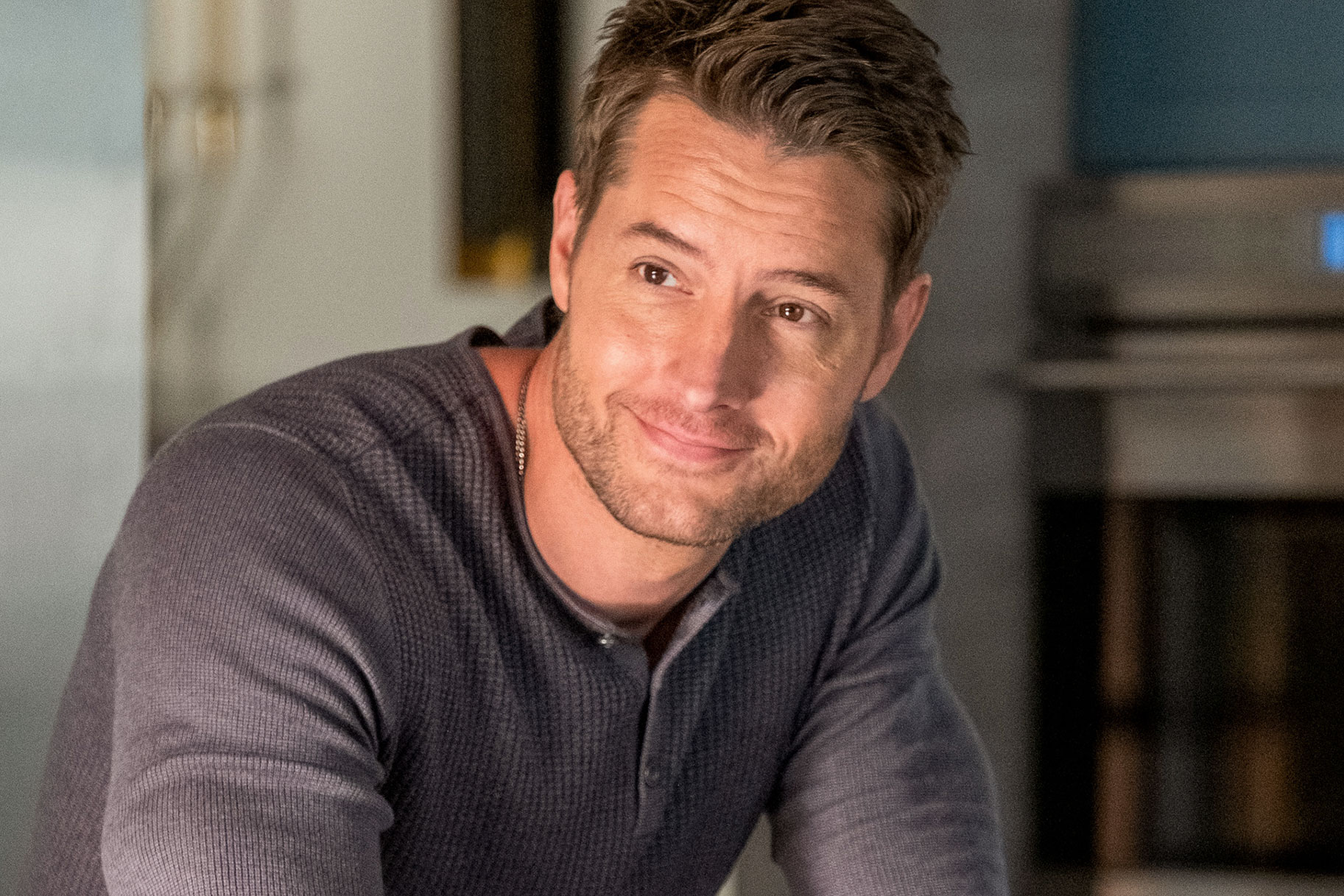 Back in April, Sterling K. Brown (Randall) shared a video of the This Is Us cast dancing to "The Wobble," a popular wedding dance à la "The Electric Slide." It quickly went viral, but fans couldn't help but notice Justin Hartley (Kevin) didn't participate in the dance. Instead, he sat on the couch and playfully pretended to look busy and take calls. 
Susan Kelechi Watson (Beth) explained the reason for this to Kelly Clarkson back in May on Clarkson's talk show. 
"[Justin's] like, 'I know my lane. I'm going to be here,'" Watson said, laughing. To this, Clarkson said, "I love that he's just on his phone, like, 'Yes–just making deals'… that just means he don't dance." 
But now, Hartley is breaking his silence on the mystery. In a new interview with Insider, Hartley jokingly revealed the real reason he didn't "Wobble." "It was a second wedding. I am not a big fan of second weddings, and so I didn't want to participate," Hartley playfully quipped.  "I went, 'Screw it.' I was going to be on my phone, and that's it."
Hartley is referring to the fact the "Wobble" video was made on the set of Kate (Chrissy Metz) and Phillip's (Chris Geere) wedding. It did indeed mark Kate's second wedding on This Is Us, after her first to Toby (Chris Sullivan). But we have a feeling Hartley was totally excited for Kate and Phillip and was just having a little fun with Insider's question. 
However, Justin Hartley may have to film himself retroactively "Wobbling" to end this story once and for all. 
Stream the last episodes of This Is Us now on Peacock.