NBC Insider Exclusive
Create a free profile to get unlimited access to exclusive show news, updates, and more!
Sign Up For Free to View
Where to Watch Season 3 of Jimmy Fallon's That's My Jam
Don't miss a second of the musical competition show with your favorite celebs when it returns to NBC.
Jimmy Fallon's popular song and dance competition show, That's My Jam, has been renewed for a third season on NBC. Comprised of some of the most beloved games from The Tonight Show Starring Jimmy Fallon, the series sees celebrities competing for their favorite charities, and making some really great music together along the way. 
Find out how to catch up on the past two seasons of That's My Jam, and how to tune in for the new one, below. 
When does Season 3 of That's My Jam premiere?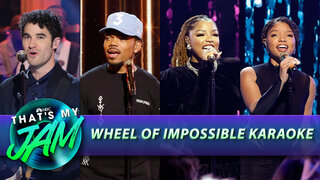 Where can I watch new episodes of That's My Jam?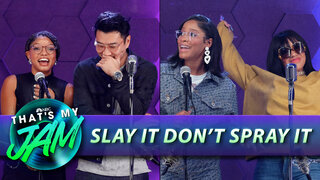 Where can I watch past seasons of That's My Jam?
What is Jimmy Fallon's That's My Jam?
That's My Jam is the Emmy Award-Nominated spin-off of The Tonight Show Starring Jimmy Fallon. Fallon hosts familiar famous faces and puts them through chaotic, fun challenges, which has spawned many viral moments throughout its time on-air. 
The show features games like "One Song, Many Genres," in which a guest must sing the same random song in a handful of different musical genres — Darren Criss's performance of "Toxic" by Britney Spears as a ska song was certainly something to write home about.
The "Get Outta My Face" game is also beloved, as it shows celebrities putting their heads in television sets and needing to guess what musician is on the front of the set.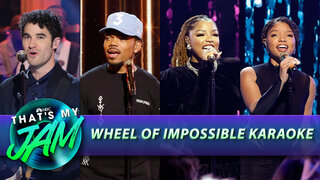 How many episodes of Fallon's That's My Jam are there?
The first season of the show featured six, one-hour episodes and one special holiday episode. Season 2 had 10 hour-long, original episodes, and the third season is slated for the same number. 
Season 2 featured guests like Saturday Night Live's Kenan Thompson, The Voice Coach Chance the Rapper, Sarah Hyland, Billy Porter, and many more. Season 1 featured then-Voice coaches Kelly Clarkson, Blake Shelton, John Legend, and Ariana Grande, as well as America's Got Talent host Terry Crews, comedian Anthony Anderson, and more.
RELATED: The Roots Make Up Songs About Swifties, Halloween Candy, and Fall Birthdays on The Tonight Show
If you think you've never seen the show before, you likely have at least heard the viral TikTok sound that came from Adam Lambert's iconic performance during the Wheel of Musical Impressions. He had to sing an improvised rendition of "The Muffin Man" in the voice and stylings of Cher, in Season 2, Episode 6.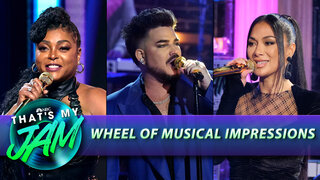 Catch up on Season 2 of That's My Jam on Peacock now that there's an entire new season to look forward to.