NBC Insider Exclusive
Create a free profile to get unlimited access to exclusive show news, updates, and more!
Sign Up For Free to View
What Lopez vs Lopez Storylines Are True?
"We're just trying to tell our story."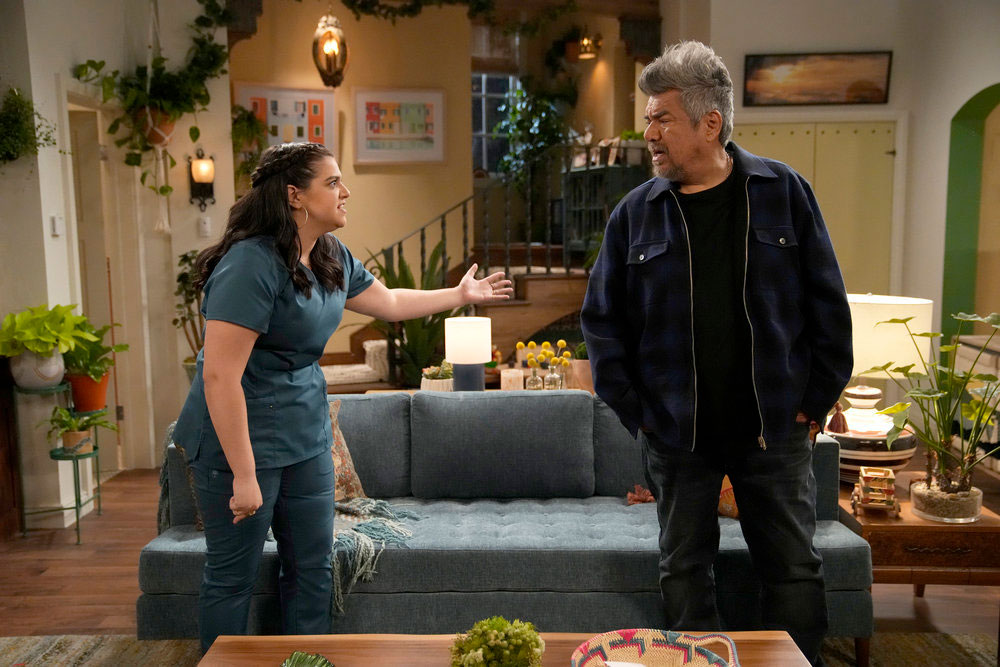 Lopez vs Lopez, the new sitcom coming to NBC November 4th, offers an honest, funny, and heartfelt look inside a contemporary Latinx family. Part of what makes the show concept so unique, is that George Lopez and his daughter, Mayan Lopez, are both starring in the series as themselves, and the plot lines pull from their IRL dynamic. Naturally, fans are wondering: What Lopez vs Lopez storylines are true, and what is purely for entertainment value? According to Mayan, viewers can expect the series to touch on real-life issues mixed with creative liberties. 
"There are some things that are based in reality," Mayan tells NBC Insider. "It's not fully things that have always happened to us, but I think there are certain [overlapping] themes. [For example], there's an anxiety episode, like him not understanding my anxiety, that's real."
Although some situations Mayan and George grapple with on the show are based on truth, the timing or intensity of certain events may be tweaked for storytelling purposes. 
"Mayan and George in the show not seeing each other and being estranged for 10 years, we really didn't speak for 3 or 4 [years] instead of 10," she says. 
In addition to starring in Lopez vs Lopez, Mayan and George also co-produced the highly-anticipated new comedy. Mayan says the show writers were also encouraged to write about their own cultural experiences within the Latinx community.
"I think [the show] is an amalgamation of the writers' cultural experience in the Latinx community as a whole," she says. "We're just trying to tell our story, and it's going through the vestibule of our relationship, so there are things that are very similar."
Lopez vs Lopez airs November 4 at 8/7c followed by Young Rock at 8:30/7:30c on NBC and next day on Peacock.
Starting April 25, 2023 Lopez vs Lopez moves to Tuesdays at 8:30/7:30c on NBC and next day on Peacock.