NBC Insider Exclusive
Create a free profile to get unlimited access to exclusive show news, updates, and more!
Sign Up For Free to View
What Happened to RaeLynn from Season 2 of The Voice?
For RaeLynn, a singer and songwriter from Texas, the NBC reality contest helped set the stage for a thriving music career.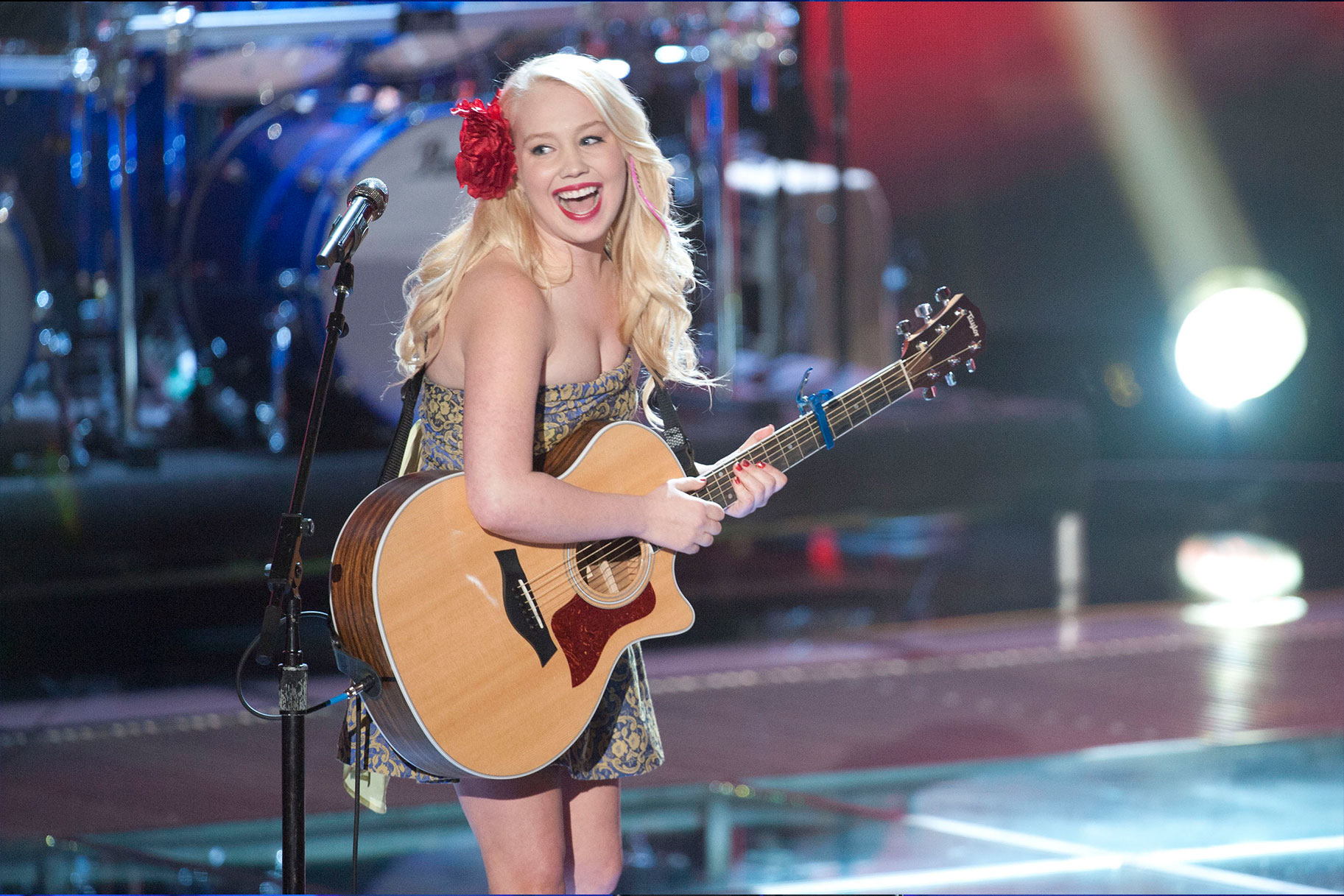 The Voice finale always comes with more feels than you can pack into a country music ballad: joy, sorrow, surprise, to name a few. 
But the climax to Season 23 is a double doozy. Besides the big deal of announcing a new champion, Coach Blake Shelton, who's been with the NBC reality contest since the get-go, is giving up his post.
"I'm just having a blast," Shelton said at the beginning of the season alongside fellow Coaches Chance the Rapper, Niall Horan, and Kelly Clarkson. 
RELATED: Gwen Stefani Shared Sweet, Rare Footage of Her Kids at Blake's Walk of Fame Event
That's par for the course for the wise-cracking mentor. As he thinks about his years on the show during the Finale, there will be many amazing blasts from the past, including the Artist RaeLynn, who'll be back for his big farewell.
Who Is RaeLynn?
RaeLynn, 29, grew up in Baytown, Texas, where her desire for a music career took hold before she graduated from high school in 2010. Two years later, she appeared on The Voice when she was just 17.
RaeLynn's Time on The Voice
RaeLynn's Blind Audition in 2012 was a cover of "Hell on Wheels" by Pistol Annies. Both Shelton and Adam Lambert turned their chairs, but RaeLynn chose Team Blake. 
RELATED: Who Are Blake Shelton's Most Frequent Songwriting Partners?
She triumphed in the Battles Round with her rendition of "Free Fallin'" and breezed through the First Live show with "Wake Up Call," before eventually being eliminated in the quarterfinals.
The RaeLynn-Blake Shelton Bond
The connection between Shelton and RaeLynn happened just like that during the Blinds.
"I turned around and saw her face, and it was like I was looking at somebody I've known my whole life somehow," he told PEOPLE. "Instantly it was like, I know her! I know her somehow! We've been close literally ever since then." 
RELATED: Blake Shelton Is "Most Comfortable" Here: See Where He Lives
The feeling is mutual.
"I think the world of him," RaeLynn said in the PEOPLE article. "I love him to death. He's like my dad or brother."
And lead singer. She sang backup on Shelton's 2013 single "Boys 'Round Here."
What Did RaeLynn Do After

The Voice

?
After The Voice, RaeLynn's career as a singer and a songwriter blossomed in various ways under different labels. She has become a multi-platinum recording artist and a two-time ACM New Female Vocalist nominee.
She has also continued to keep a close connection with The Voice.
On Season 3, she performed her hit single "Boyfriend." RaeLynn also returned in Season 7 to perform her 2014 country hit "God Made Girls."
RaeLynn continued to put out EPs and albums, including Wildhorse in 2017, which debuted at the top of the Billboard Country Chart. It included the single "Love Triangle." 
In 2022, she released "I Love My Hometown," a single whose title speaks for itself. Singles like "Rowdy" come with playful titles and lyrics to match.
RaeLynn is also a serious artist. Her most recent 2023 release, "It's Happening Right Here," accompanied a documentary with the same name about human trafficking.
She's at the Grand Ole Opry House in Nashville, Tennessee on July 2.