NBC Insider Exclusive
Create a free profile to get unlimited access to exclusive show news, updates, and more!
Sign Up For Free to View
Chance the Rapper Wore Incredible Pants For The Voice Battles—See Them Now
Chance the Rapper brought his cool and casual street style to The Voice Battles, wearing black and white tie-dye and his signature "3" hat.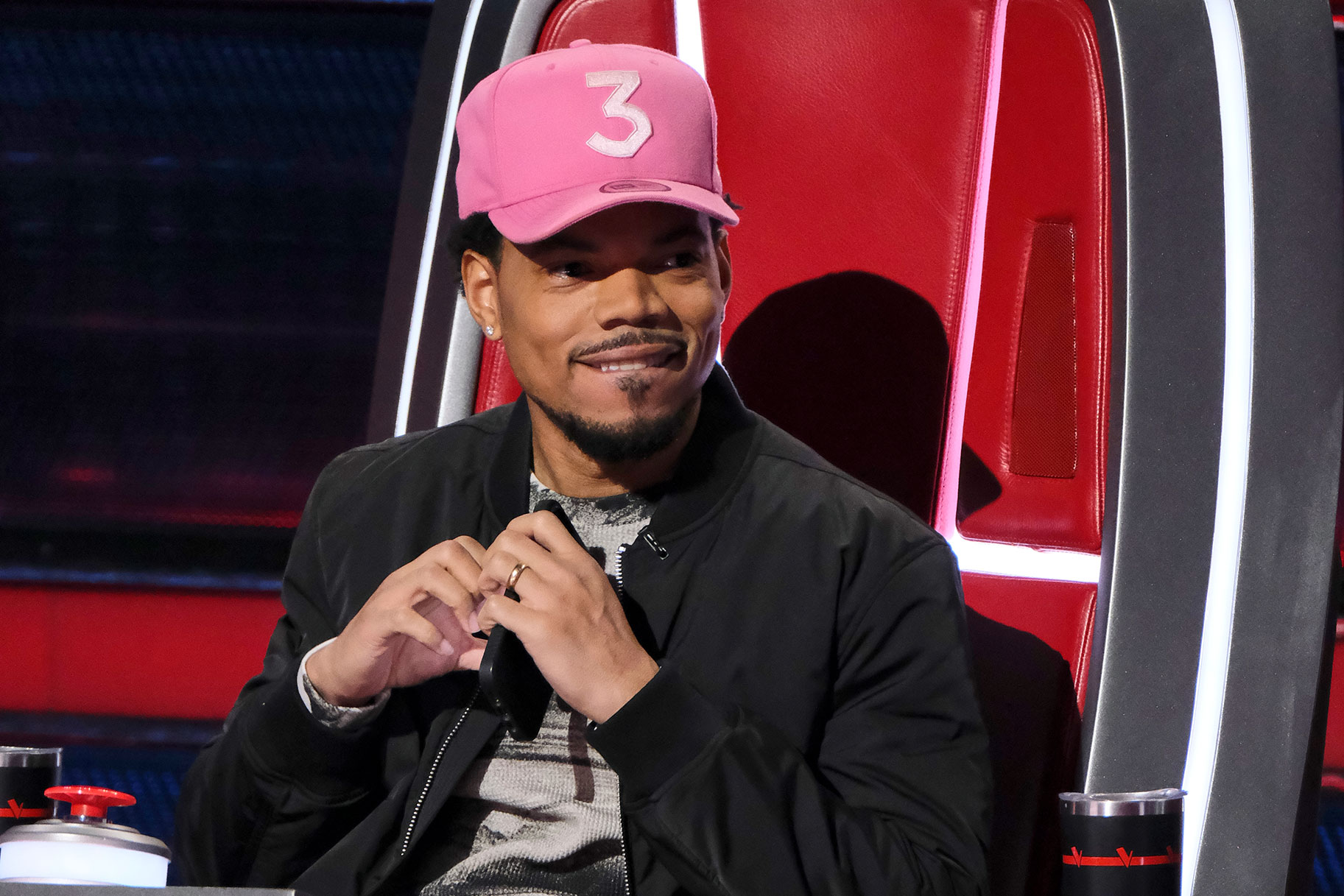 He may be best known for his music, but The Voice's Chance the Rapper is also a bit of a fashion icon.
Chance's cool and casual street style has made headlines for years and earned him mentions in The New York Times style section and collaborations with fashion powerhouses like Ralph Lauren.
His clothing choice for the Battles Round on Season 23 of The Voice has that same cool yet relatable feel.
During the battles, Chance wore white and black tie-dye pants. He kept the tie-dye motif going with his shirt, which pulled in tones of gray, black and white. Then, he layered a black jacket over the top.
It's no surprise that he finished the ensemble off with his signature "3" baseball hat, this time in pink with white lettering.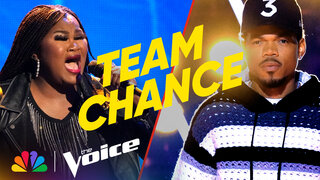 During the coaching sessions with his teams, Chance swapped the outfit for dark blue pants, a matching dark blue collared jacket with white stitched embroidery that carried onto the pants, and a light blue T-shirt. He also wore a blue "3" hat with light blue lettering.
The "3" hat — which he wears in various color combinations — has been a staple of his wardrobe for years.
It originated in 2016 when he was working on his third project, Coloring Book.
"I wanted to put something else on the hat. And so I decided to do '3'. I just thought that that made the most sense because it was the third project," he told GQ. "Also, I was having a lot of trouble figuring out what the title of the project was going to be and what typography to put the title in. The original title for the project was, uh, The Magnificent Coloring Book. But that's just so many words and it looks so shitty, no matter how I put it on the hat."
It's evolved to have a personal meaning for the rapper and music producer.
 "I've rationalized it to myself that it stands for the third mixtape, the holy trinity, and the three-pronged family of myself, my daughter, and my girl," he said in the 2017 profile.
Fans can even buy their own version of the "3" hat on his website, along with sweatpants, hoodies and shirts.
Chance made headlines in The New York Times style section in 2017 after his decision to wear crayon-red overalls and a New Era "3" hat while performing that year on Saturday Night Live.
RELATED: Why Chance the Rapper Turned at the Literal Last Second for "Unforgettable" Ray Uriel
"A guy in overalls is a statement," Sasha Jenkins, the director of Fresh Dressed, a 2015 documentary about the evolution of hip-hop style, told the news outlet at the time.
Jenkins added that he believed Chance wanted to show solidarity with the originators of hip hop when making the fashion choice.
"It's not about trying to count how many carats are in someone's crucifix pendant," Jenkins said.
Chance's fashion moments have continued on The Voice this season, where he's serving as a first-time Coach. Everyone was buzzing about the oversized black-and-white crocheted hoodie he wore throughout the Blind Auditions, for example.
The Nahmias sweater retails for $1,000 and was made in Italy.
To see more of Chance's fashion choices, catch him and fellow Coaches Kelly Clarkson, Blake Shelton and Niall Horan on The Voice Mondays at 8/7c and Tuesdays at 9/8c. It's available streaming on Peacock the following day.