NBC Insider Exclusive
Create a free profile to get unlimited access to exclusive show news, updates, and more!
Sign Up For Free to View
Watch Amy Schumer Revisit Her Sketch Roots During Her Hilarious SNL Episode
The three-time Host was hilarious.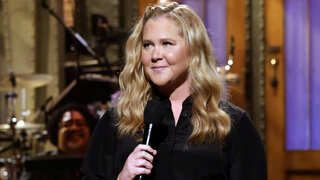 Hopes were high for Amy Schumer's Saturday Night Live episode, and the award-winning comedian did not disappoint. If anyone is qualified to nail it as an SNL Host, it's Schumer. 
Schumer returned to SNL as a Host for the third time in the November 5, 2022 episode, promoting her new series Life of Beth. As an experienced SNL Host and creator of her own sketch series, Inside Amy Schumer, Schumer shined as a Host yet again, successful both in her stand-up monologue and sketches. Each sketch felt reminiscent of Schumer's brand and previous work. With so many great moments to choose from, let's check out the highlights from Schumer's episode of SNL! 
Amy Schumer's Opening Monologue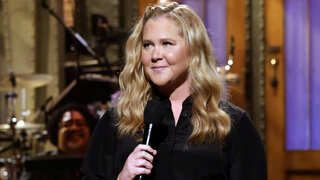 Schumer nailed her opening monologue, paying homage to her stand-up roots while chatting about the qualms of pregnancy, the midterm elections, and married life. 
"Pinx Period Underwear"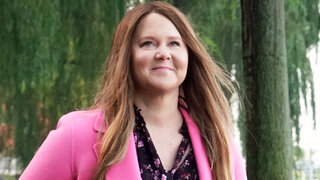 Parodying the underwear company Thinx, the "Pinx Period Underwear" commercial zeroed in on some of the complications women might experience while using the product, and the resulting chaos feels straight out of Schumer's hilarious noggin. 
"Jurors"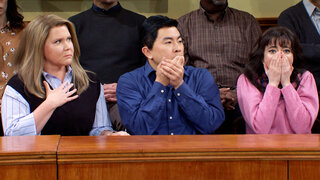 Schumer and SNL cast members Bowen Yang and Sarah Sherman play three hyperactive jurors that have one too many outbursts when hearing the details of a murder case. These interruptions lead the jurors to solve the murder case, so you could argue they were more helpful than the legal teams. 
"Big Dumb Hat"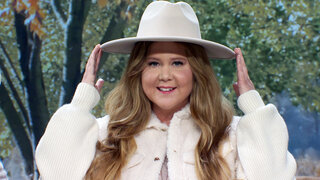 Schumer, Heidi Gardner, and Chloe Fineman play three women encouraging us to all buy a big dumb hat, with Schumer's growing larger and larger throughout the sketch. 
"Big Penis Therapy"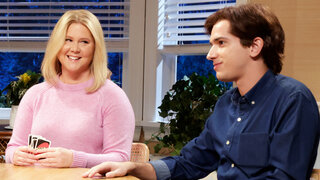 This sketch speaks for itself!
"Soup"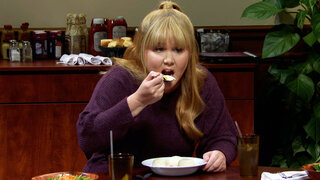 Schumer plays a woman who just wants to eat her soup in peace as her friend breaks the news of her divorce and ongoing mid-life crisis. Schumer wants to be a good friend, but as Kenan Thompson sings in her inner monologue, "It's not that I don't care about her, but I care about my soup a little more." 
"Twitter Council"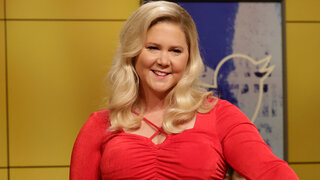 SNL took on Elon Musk's recent Twitter acquisition with a sketch about Twitter employees reviewing a council of banned Twitter users. This sketch pokes fun at some of the best and worst corners of Twitter, including Schumer's character as a too-good-to-be-true bot and Donald Trump. 
"Jets Fans"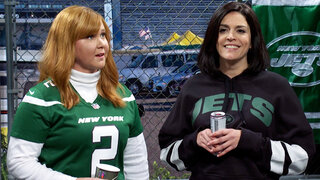 Some Jets fans take football pretty seriously, and tailgates are when the trash talk comes out. Schumer, Thompson, Cecily Strong, and Andrew Dismukes effortlessly switched between friendly suburban small talk and horrendously rude remarks directed at rival fans in this hilarious sketch. They got carried away, even missing the game to make sure their Jets pride was clear.
"WKTVN News"