NBC Insider Exclusive
Create a free profile to get unlimited access to exclusive show news, updates, and more!
Sign Up For Free to View
Why Kelly Clarkson Told Billy Porter, 'You Suck!' After He Covered Her Song 'Stronger'
Clarkson can always spot talent when she sees it! Check your local listings for The Kelly Clarkson Show.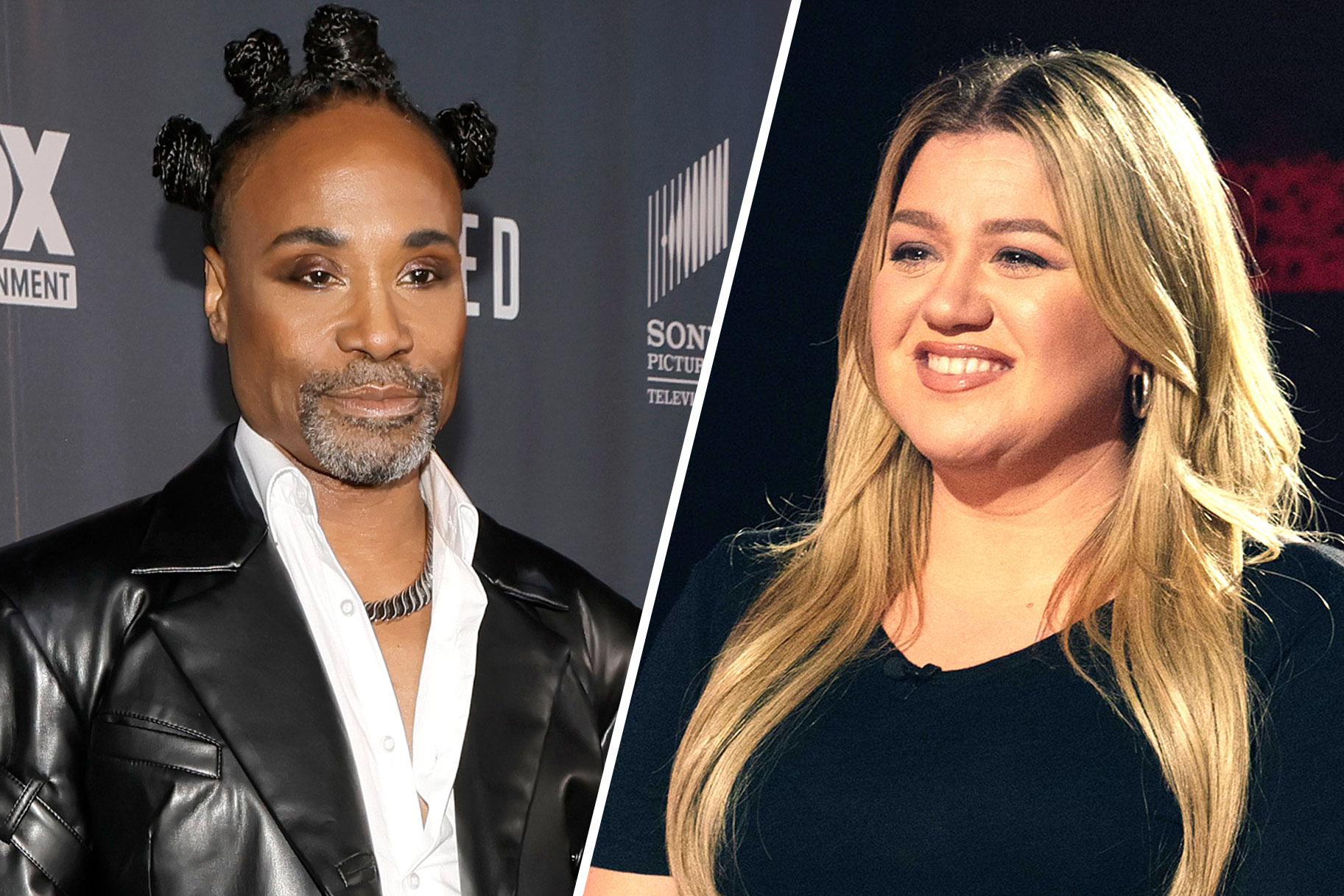 The Kelly Clarkson Show is stacked with jaw-dropping performances from the endlessly-talented Kelly Clarkson through her beloved Kellyoke segment. But if there's anything we've learned from Clarkson's established red chair tenure as a Coach on The Voice, she has a keen eye for talent and loves showing love to exceptional Artists.
The latest Artist on Clarkson's radar is none other than vocal powerhouse and Hollywood icon Billy Porter. Porter recently appeared on the March 14 episode of That's My Jam, which is hosted by The Tonight Show's Jimmy Fallon. Porter was tasked with taking Clarkson's "Stronger" and transforming it into a gospel classic, and Clarkson was an instant stan of Porter's version. 
As soon as the wheel landed on Clarkson's hit "Stronger" in a gospel genre, Porter was excited. "Gospel is my wheelhouse," Porter told Fallon before breaking into a chilling rendition of the track. Ever the skilled performer, Porter took to the gospel rendition like a natural, pouring his soul into each verse. He slowed down the chorus to add some extra soul, feeling each and every line—and his sound instantly sparking goosebumps.
Porter sounded so good even his competitor, Patti LaBelle, started singing background! The crowd was on their feet, Fallon and the panel of celebrity performers were gobsmacked, and Porter was thriving throughout every second of the performance. Always one to appreciate a mind-blowing set, Clarkson was happy to show some love for Porter's version.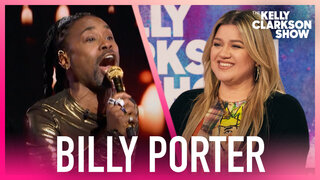 "That's the greatest cover that I have ever heard of any song I've ever performed," Clarkson told her audience after showing them the clip. "That's my favorite cover of literally of any song I've ever performed."
"First of all, you suck, Billy Porter!" Clarkson teased. "'Cause now I never wanna sing it like I sing it again! I want to do the church version!"
Clarkson then welcomed Porter to the stage to join her in a duet of the Porter-gospel rendition any time he wants. 
"That was amazing! Alright, so Billy Porter, I'm just saying, there's a personal invite from me any time you want to sing that song like that with me," Clarkson encouraged. "If I ever do a show, I'm gonna need that duet. Or I'll just stand at the side of the stage and let you have it; it's incredible!"
Watch Season 2 of That's My Jam Tuesdays at 10/9c on NBC and the next day on Peacock. 
And as always, check your local listings for The Kelly Clarkson Show.