NBC Insider Exclusive
Create a free profile to get unlimited access to exclusive show news, updates, and more!
Sign Up For Free to View
Mandy Moore Reveals She Misses the Makeup Process From This Is Us
From playing a woman in her mid-20s to a grandmother in her mid-80s, Moore experienced it all as Rebecca Pearson.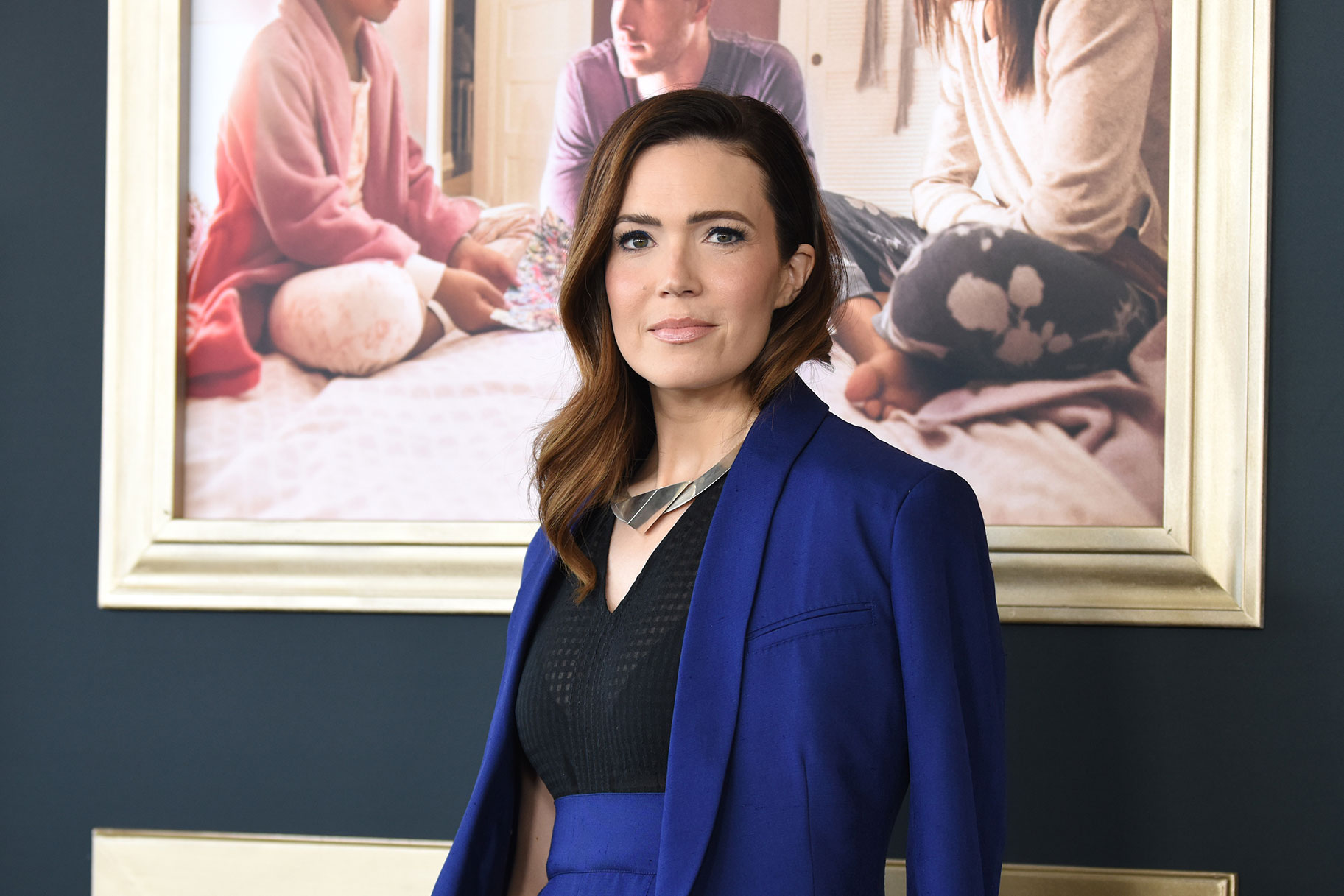 Mandy Moore is reflecting on her time playing Rebecca Pearson on This Is Us — specifically how much she enjoyed the process that went into playing an older version of Pearson family matriarch. That on-screen aging processes, courtesy of This Is Us' makeup department, transformed Rebecca over the years, from single young woman to mother to grandmother — sometimes even in the same episode. By the conclusion of Season 6 Rebecca appeared in her 80s, suffering from Alzheimer's
"I even miss the makeup process," Moore told Jimmy Kimmel Live guest host Simu Liu on Monday (August 29). "I played the matriarch of this family from her mid-20s to her mid-80s!" Liu then asked if Moore was ever treated differently on set based on the age Moore was portraying, particularly in the later seasons as an elderly Rebecca. "Yeah!" she revealed, humorously confirming the host's suspicions. "Our crew, the majority of whom had been with us the entire run of the show, everyone's voices got softer, they were a little more gentle, people wanted to help me out of my chair. I was [like], 'I'm still Mandy! But thank you, I appreciate it,'" Moore said. "There was a lot of care given when I was 85." 
Moore gave us a powerhouse performance as Rebecca Pearson, and was recently honored with Television Critics Association award for her work. There's no doubt that This Is Us fans miss Moore as much as she misses the show. From hyper-realistic transformations, to Moore's angelic vocals weaved throughout the drama, This Is Us — and Rebecca Pearson — will always hold a special place in our hearts.