NBC Insider Exclusive
Create a free profile to get unlimited access to exclusive show news, updates, and more!
Sign Up For Free to View
8 Movies to Watch If You're Missing Mandy Moore on This Is Us
Mandy Moore is a rom-com force to be reckoned with.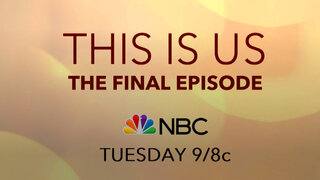 This Is Us has come to a heartwarming and bittersweet end, with many fans already missing seeing the actors every week.
Especially the Pearson family matriarch, Rebecca, played by Mandy Moore. If you need some more Moore in your life, here are eight movies that will do the trick. 
1. A Walk to Remember
If you're missing the tissue-grabbing of This Is Us, you simply must watch the classic early 2000s coming-of-age film A Walk to Remember. Based on the swoon-worthy yet sob-inducing Nicholas Sparks novel of the same name, Moore plays Jamie, a preacher's daughter who falls in love with the troubled son of a wealthy family. 
2. The Princess Diaries
Moore plays Anne Hathaway's popular schoolmate Lana, a conniving girl who knocks people down to bring herself up. The then-blonde Moore even has a musical number alongside her popular girl posse, nailing the mean cheerleader archetype perfectly. 
3. Chasing Liberty 
Another great rom-com that makes our Must-See-Moore list is Chasing Liberty, a quintessentially early 2000s flick that takes boy-meets-girl to the next level. Why? Well, Moore plays the president's daughter, and the boy is an extra-secret service agent that is sent to watch over her. Of course, the pair fall in love, with Moore giving us yet another romantically hilarious performance. 
4. Tangled
If you can't get enough of Moore's vocals on This Is Us, we highly recommend watching the 2010 Disney film, Tangled. Moore voices Princess Rapunzel as she sets off on an epic quest to find her freedom and long-lost family. With songs like "When Will My Life Begin?" and "I've Got a Dream," Moore nailed her Disney princess debut flawlessly.
5. Because I Said So
What can we say, Moore always nails a romantic comedy, especially in Because I Said So. Featuring a dynamite cast including Diane Keaton, Lauren Graham, and Piper Perabo, Moore navigates a difficult dating scene with the help of her mother, Keaton. Keaton wants Moore to find love, resulting in a hilarious sequence of events when she secretly helps find her a suitor. And yes: there is a cast music number, so This Is Us fans will fall in love fast. 
6. Midway 
Moore takes a step away from her romantic-comedy roots in the World War II drama Midway. There are fight scenes, action shots, and a dynamic male cast with Moore at the female forefront. She plays Ann, the wife of a dive bomber pilot. If you're missing those This Is Us flashbacks, Midway takes it to the next level. 
7. How to Deal
In the all-female directed, written, and produced film How to Deal, Moore plays Halley, a pessimistic teenager convinced that true love is a scam...until she meets an unsuspecting guy who changes her mind.
8. License to Wed
Moore stars alongside John Krasinski as a newly-engaged couple looking for a traditional wedding in St. Augustine's Church. Their plan is hilariously derailed by Reverend Frank, played by the late comedian Robin Williams, who insists the couple passes a strenuous marriage-prep course.