NBC Insider Exclusive
Create a free profile to get unlimited access to exclusive show news, updates, and more!
Sign Up For Free to View
Did You Know This Chicago Med Actor Is Also a Real-Life Neurosurgeon?
From helping people in real life to on screen! Watch Chicago Med Wednesdays on NBC.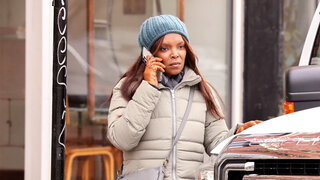 This Chicago Med actor is taking method acting to a whole new level.
You may have recognized Dr. Oren Gottfried as Chicago Med's neuro resident for five episodes of the show. But what you may have not known is he's impressively a neurosurgeon in real life, as well. 
Oren Gottfried on Chicago Med is a real-life neurosurgeon 
Dr. Gottfried is a board certified neurosurgeon in Raleigh, North Carolina, per DukeHealth.org. He then became a medical consultant for Chicago Med to ensure medical accuracy for the show. As a result, he picked up some screen time in a few episodes as a neurosurgeon and neuro resident (along with some voice work). His character's name? Well, Oren Gottfried, of course! 
In an interview with Coming Soon, Dr. Gottfried explained how his role came to be.
"I had the good fortune to assist the full-time, on-set Chicago Med clinician consultants on several episodes that included big neurosurgery scenes. I had worked closely with the episode writers, and they asked for me to come full circle and ensure that the scene visually was as authentic as the story. I enjoyed being on set and working with the actors and full production team. I saw an opportunity to take my knowledge of neurosurgery on air," he said.
He then gave more details about what he did in front of the camera. "In one episode, I assisted the TV neurosurgeon and psychiatrist with a complex, awake craniotomy on an anxious patient. I had a ton of screen time, but no lines," he said. "Later, I helped with the crafting of another neurosurgery scene on the writer's end, appeared on air, was granted a character name (Dr. Gottfried), and delivered a line in an important scene with six of the show's stars."
Oren Gottfried makes Chicago Med more realistic
Gottfried added, "I feel lucky that there will be more appearances, and I look forward to continuing to help writers and appearing on air. It's exciting that the lines I say and the scenes I appear in reflect what I have actually said and lived in my real life as a neurosurgeon. The emotions I draw upon to act I have experienced in real life with similar situations."
Dr. Gottfried says he's had a blast on the set of Chicago Med. "Even the smallest things were absolutely amazing," he said. "It was so fun and educational to go to the set each morning and spend 1:1 time with some of the regular actors. They would ask me how to appear more like a true surgeon in this particular scene, and I would ask them about acting, TV, and their career trajectories. It is fascinating to see the final stories I pitched or helped craft not only on TV but live on set, as well. As an example, a small idea I randomly had at 2 a.m. one day on call in the hospital became a major part of the story, and these great actors are performing it. To see it live and in person with all the bright lights is just so cool and still a bit surreal." 
Watch Chicago Med on NBC Wednesdays at 8/7c and next day on Peacock.