NBC Insider Exclusive
Create a free profile to get unlimited access to exclusive show news, updates, and more!
Sign Up For Free to View
Why Ross Clayton's 'Unbelievable' Knockout Made the Coaches Think They Were at a Concert
Watch Ross Clayton wrap his "Oklahoma twang" around Steely Dan's "Dirty Work" and advance on The Voice.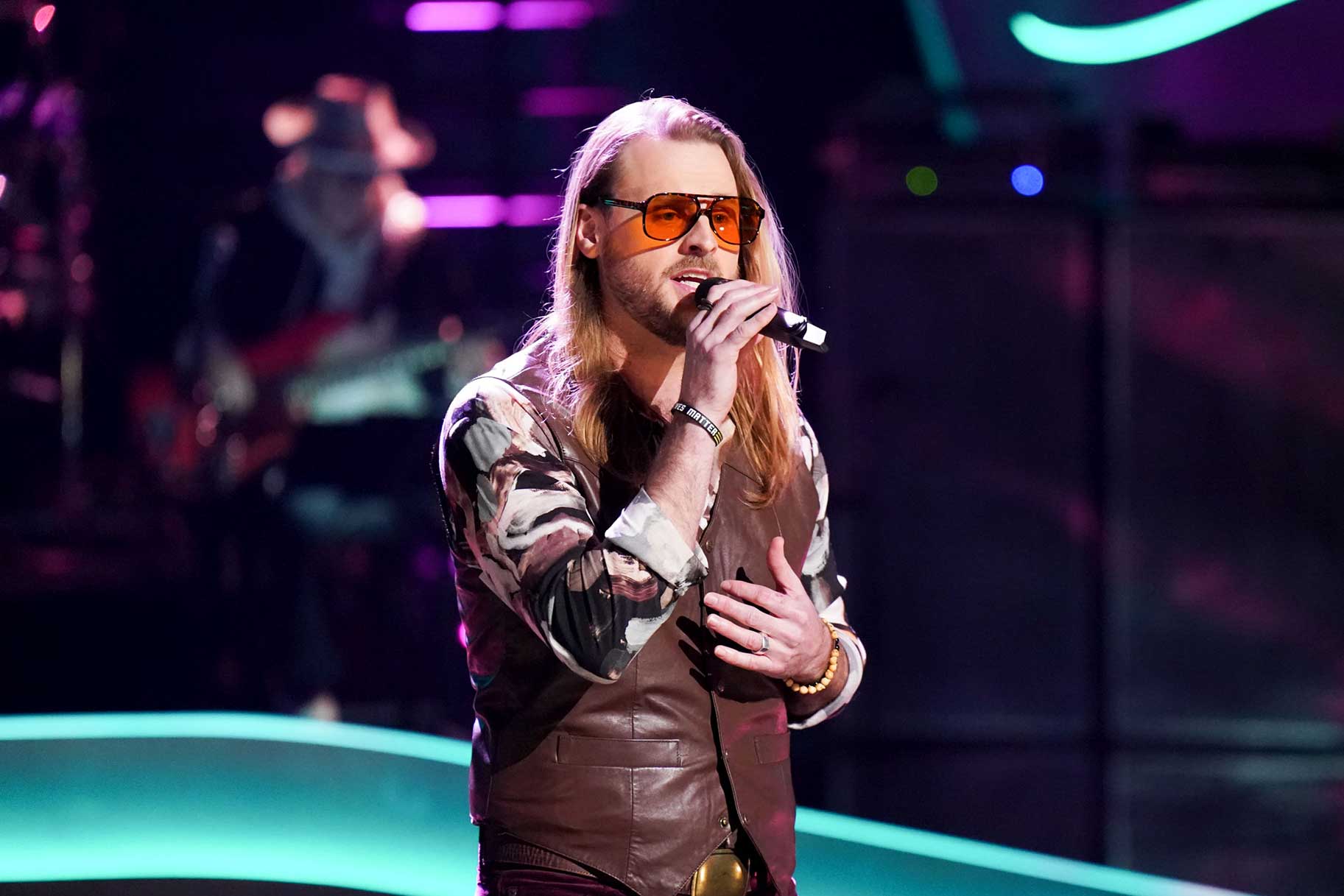 Vocalists can transport an audience. During Knockouts on The Voice, Artist Ross Clayton carried Coaches off to another place. It was as if he, one of them said, was "halfway through a concert."
That thrilling moment came during a face-off between Clayton and Jerome Godwin III. Before they hit the stage, Coach Niall Horan said that whoever "sells" the song the best and connects with the audience would move on to Playoffs. 
During rehearsals with Horan and Mega Mentor Reba McEntire, both singers worked overtime to be at their best. 
For 20-year-old Godwin, who's from Montgomery, AL, covering Lewis Capaldi's hit "Someone You Loved" was a chance to show another side of his voice. "Everything I've done so far is up tempo," he said. "So I just want to give something different."
Horan approved of the change-up. "We've seen a lot of big moments from Jerome so far," he said. "So it's nice that he's taking a step back and singing one of the biggest ballads of the last 20 years." 
McEntire said she was fascinated by "the roundness" of Godwin's voice. "He's got a great talent." Her advice was to tap deeper into the emotion of the song she described as "a tearjerker."
Horan echoed the Mega Mentor's advice about really mustering up the feels within the music.
"This is a song that comes from the pit of your stomach," he said. 
Clayton's song choice, "Dirty Work" by Steely Dan, is packed with personal meaning. His father, who died when he was 12, "used to play the album for me on repeat. I think about him every day. And this song as soon as I hear it, I'm sitting with him again.
McEntire called Clayton, 33, of McLoud, OK, "a great stylist. If you hear Ross on the radio, you'll know immediately that's him. If I was a record executive, that's what I would look for."
Horan and McEntire, who a starstruck Clayton called "one of my heroes," both shared advice on using breath to sustain the song. "If you don't have air pushing, nothing's going to come out of those vocal cords."
Following the vocals, Coaches weighed in. Chance the Rapper declared the performances "both amazing" but leaned toward Ross. "Ross kind of edged it out because I could tell that means a lot to you."
He added that it appeared that Jerome was "trying to find [his] place in the song a little bit more."
Kelly Clarkson praised both song selections. She called Godwin's vocals "incredible" but noted she felt a distance. "It was almost like you had a wall up," she said.
RELATED: Who Are Blake Shelton's Most Frequent Songwriting Partners?
Addressing Clayton, she told him " you continue to just blow me away. Your vocals are so effortless. It's like a conversation with people which is so cool." 
Blake Shelton observed a marked difference between the singers. He felt that Godwin was "putting the song together still, while Ross came right out singing like he was halfway through a concert already." Clayton's "Oklahoma twang" was an added plus. 
Horan faced a tough decision.
"Jerome, I thought you really put everything into it," he said, adding that some "pitchy sections" may have shaken the singer's confidence.
He then called Clayton "unbelievable. You got a four chair turn in the Blind Audition for a reason," he said. "Obviously, you just have that tone that cuts through like, as Blake said, we're in the middle of a gig. I know for a fact that there's more in your back pocket."
Horan chose Clayton to advance in the NBC reality series. "I love how pure his voice is," he said. We'll be hearing more of it in the Playoffs.
Watch The Voice on NBC Mondays at 8/7c and streaming the next day on Peacock.