NBC Insider Exclusive
Create a free profile to get unlimited access to exclusive show news, updates, and more!
Sign Up For Free to View
See How NariYella Took Her Battles Song 'By the Throat' and Won
The Coaches were blown away by her performance. Watch The Voice on NBC.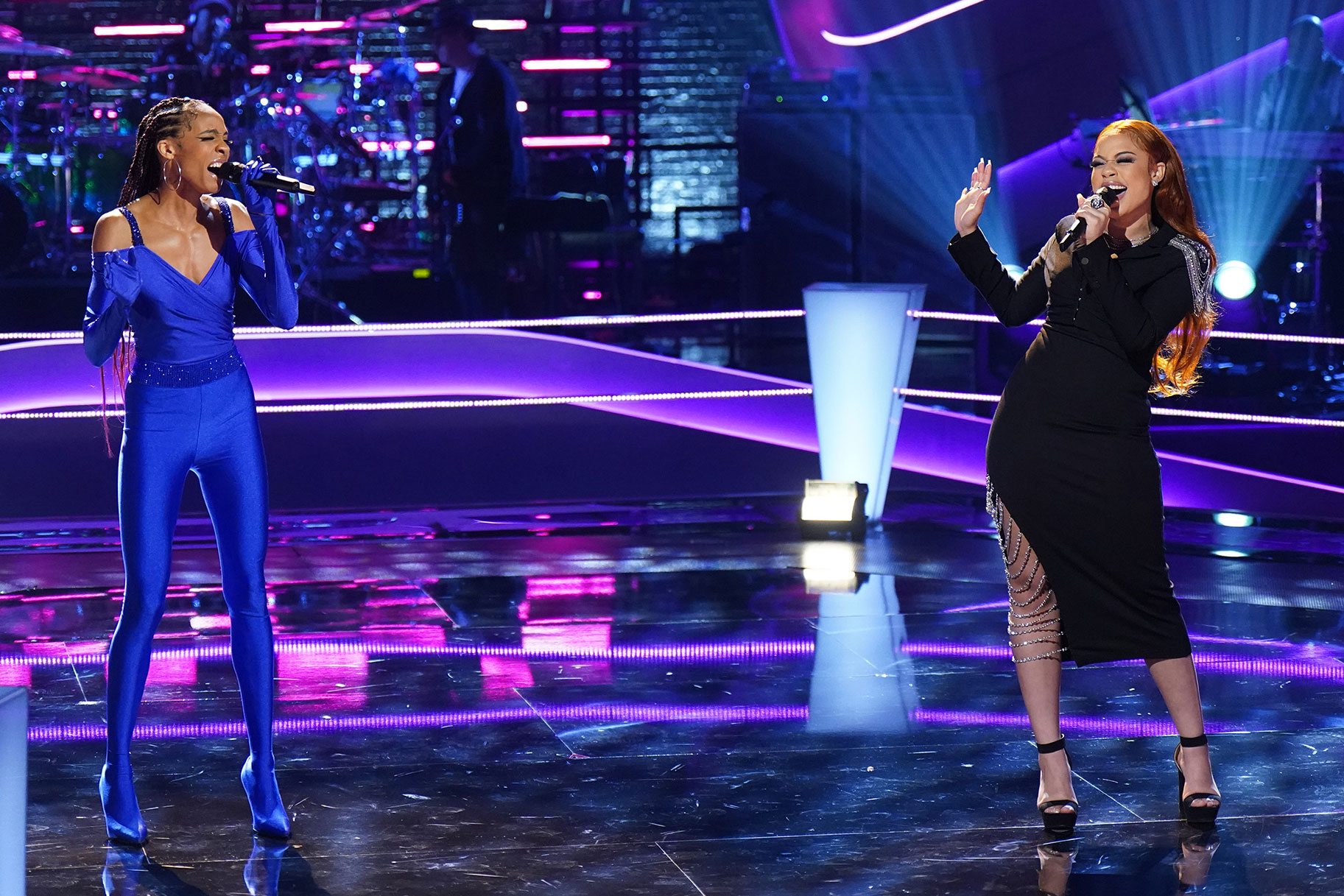 The Battle Rounds on The Voice are never an easy decision, and this was no exception when Chloe Abbott and NariYella on Team Chance competed against each other by singing "I Want You Around" by Snoh Aalegra. 
During the amazing performance, Abbott showed off her smooth, jazzy tone while NariYella gave the song a passionate and powerful twist. While their voices blended perfectly together, only one could remain in the competition. 
"That was one of my favorite Battles! That was so crazy, oh my God!"  Coach Kelly Clarkson exclaimed when it was time to give feedback. "Chloe, your range is phenomenal, there's, like, a little Erykah Badu about your attitude, about how you sing, it's like a different way of storytelling. And then NariYella, your tone, oh man, it's just, like, so smooth, and it's got the perfect amount of grit to it."
"It's very hard for me, but I was leaning towards NariYella," she continued, casting her vote. 
"This one's a little bit tougher for me, because it's so far out of my lane. Although I do know this song very well," Blake Shelton joked, prompting the other Coaches to burst out in laughter. "You know, I'm just kinda basing it off of feel, though, and NariYella, it felt like she just had that song by the throat; the whole time, against the ropes. And I would probably be leaning towards NariYella, too."
"That was phenomenal. Chloe, it's like watching a full-time pop star. I would love to sing harmonies with you," Niall Horan then said. "And NariYella, the tone is just, like, there's no stopping for, like, a gasp of air or anything. It's just a continuous storyline. And then you obviously can go up there and take the roof off the place. This is a tough Battle."
When it was Chance the Rapper's turn to talk, he expressed similar feelings as the other Coaches. "I wanna start with Chloe. I wanna just say, you have a very specific tone. It's very reminiscent of Anita Baker. You have a very strong jazz influence, but it's very contemporary. And so I think of you like a recording Artist. NariYella, I think you're a vocalist's vocalist. You have a crazy tone and a crazy control of your vocals, I think you guys are both amazing Artists in your own right, and well past this show, you guys are gonna have a lot of success."
Although the two gals both sounded absolutely amazing, Chance ended up going with NariYella as the winner of the Battle. 
Watch The Voice on NBC Mondays at 8/7c and Tuesdays at 9/8c and next day on Peacock.