NBC Insider Exclusive
Create a free profile to get unlimited access to exclusive show news, updates, and more!
Sign Up For Free to View
The Most Memorable Shirtless Terry Crews Moments on AGT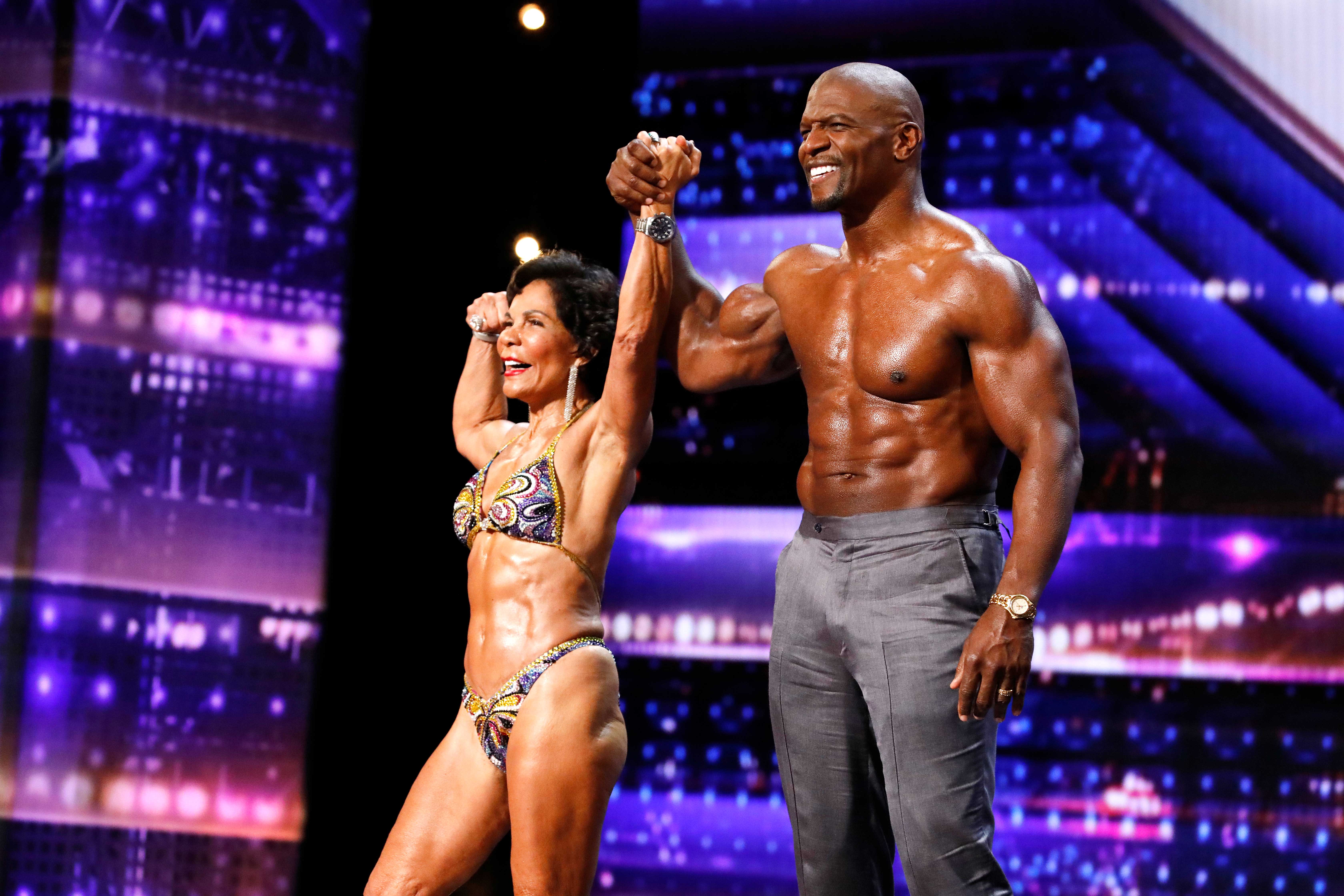 America's Got Talent is an endless display of skill, and the person with the pleasure of hosting these jaw-dropping Acts is AGT's pec-popping king, Terry Crews. 
Dancing his way to the AGT stage in 2019, Crews instantly became a fan favorite. Bringing a perfect combination of comedy and heart to the table, Crews never fails to make viewers smile while hosting the hit talent competition. Crews is never afraid to jump onstage to support the competing Acts, and as AGT fans know, it's not unusual for Crews' iconic pecs to make the occasional appearance. 
Let's look at some of the most memorable times Crews went shirtless for the AGT crowd. 
Terry Crews shirtless flute playing
When Crews began hosting AGT, he made a hilarious first impression on viewers and Judges when he played the flute shirtless after an Act's rocky Audition.
After an Act humorously struggled to play the flute to Ginuwine's "Pony," Crews — a known flutist — got on stage to show AGT fans some of his own musical chops. Of course, Crews completed the solo in his signature shirtless fashion. 
Terry Crews often goes shirtless to promote AGT
Crews doesn't need much of an excuse to take off his shirt. After all, the former bodybuilder and NFL player made a name for himself by pec-popping his way into television, advertising, and film projects.
When Crews isn't kicking it on the AGT stage, he is hyping the Acts up over social media. For the Season 16 AGT Live Finale, Crews posted an Instagram of himself dancing shirtless to "Satisfaction" to get fans and Finalists excited for a thrilling end to the season. Crews sure knows how to get the fans going!
Terry Crews "Pec-Popping 101" shirtless tutorial
While Crews makes popping pecs look easy, some technical skill is required in the art of pec-popping. Luckily, AGT's Host with the most pecs is here to teach AGT fans how it's done with a helpful tutorial. The lesson, obviously, required Crews to take his shirt off, but with his guide, fans are on their way to pec-popping success too. Remember: "I must, I must, I must increase my bust!"
Terry Crews attempted to break the shirt-ripping world record
Crews brought shirtless heroism to the next level when he took on David Rush in attempt to defeat his world record for T-shirt ripping. Crews was challenged with ripping off 30 shirts in under a minute, resulting in a wildly chaotic performance. 
Lewberger begged Terry Crews to take off his shirt in a song
The comedy musical group Lewberger took to the AGT stage to show Crews some love with their original song inspired by him. Did that performance include taking off their shirts in honor of Crews? Of course.
Did Crews jump on stage with his flute and join in on the shirtless shenanigans? Duh!