NBC Insider Exclusive
Create a free profile to get unlimited access to exclusive show news, updates, and more!
Sign Up For Free to View
The Courtship: Meet the 16 Handsome Suitors Looking for Love
They're out to prove chivalry isn't dead—one ruffled shirt at a time.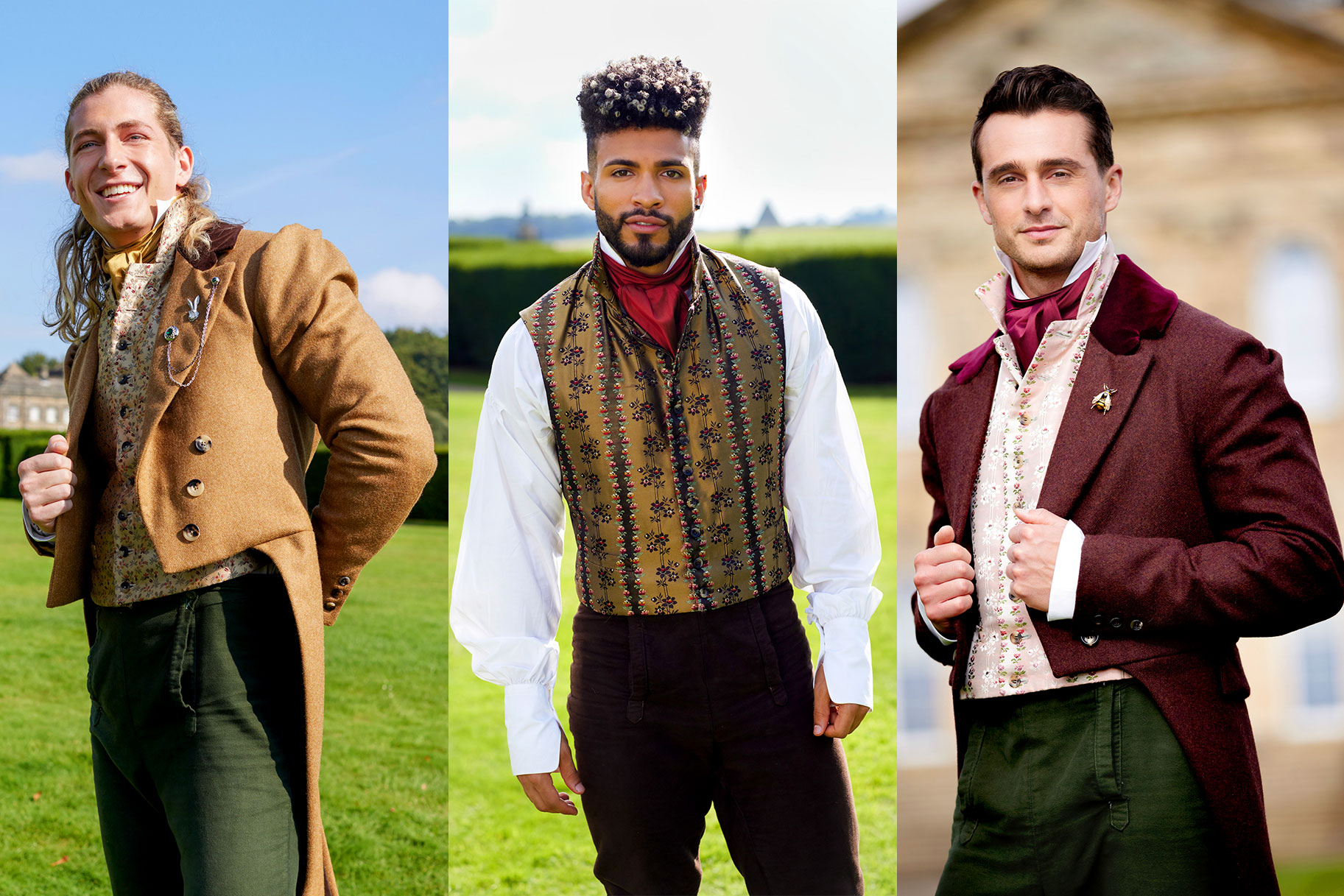 Romance in Regency-era England just hit different. And The Courtship, NBC's new dating series, is here to supply all the Regency-era love you've been craving.
Our heroine is Nicole Rémy, a software engineer from Seattle, WA who's tired of swiping right to find Mr. Right. So NBC transported her back to a Regency-era castle in England, where 16 men—dressed to the nines in Regency attire—are vying for her affection. 
But here's the twist. Regency-era dating comes with rules. Rémy's Court—consisting of her mother, father, sister, and best friend—play a hand in who she dates and, ultimately, falls in love with. Family approval means everything for Regency romance, and Rémy's case is no different.
Her suitors are up for the challenge, though. They're a confident, outgoing, and, yes, handsome bunch who know impressing Rémy's parents is just as important as Rémy herself. And they'll pull out all the (historically accurate) stops to do it. Archery! Fencing! Writing handwritten notes! No emojis, just emotions. 
So before you tune into episode one of The Courtship—on March 6 at 8 p.m. ET on NBC—let's get to know Rémy's suitors a little bit better.