NBC Insider Exclusive
Create a free profile to get unlimited access to exclusive show news, updates, and more!
Sign Up For Free to View
AGT: Extreme Judge Nikki Bella Says She's 'in Talks' to Return to Reality TV
But there's one major caveat.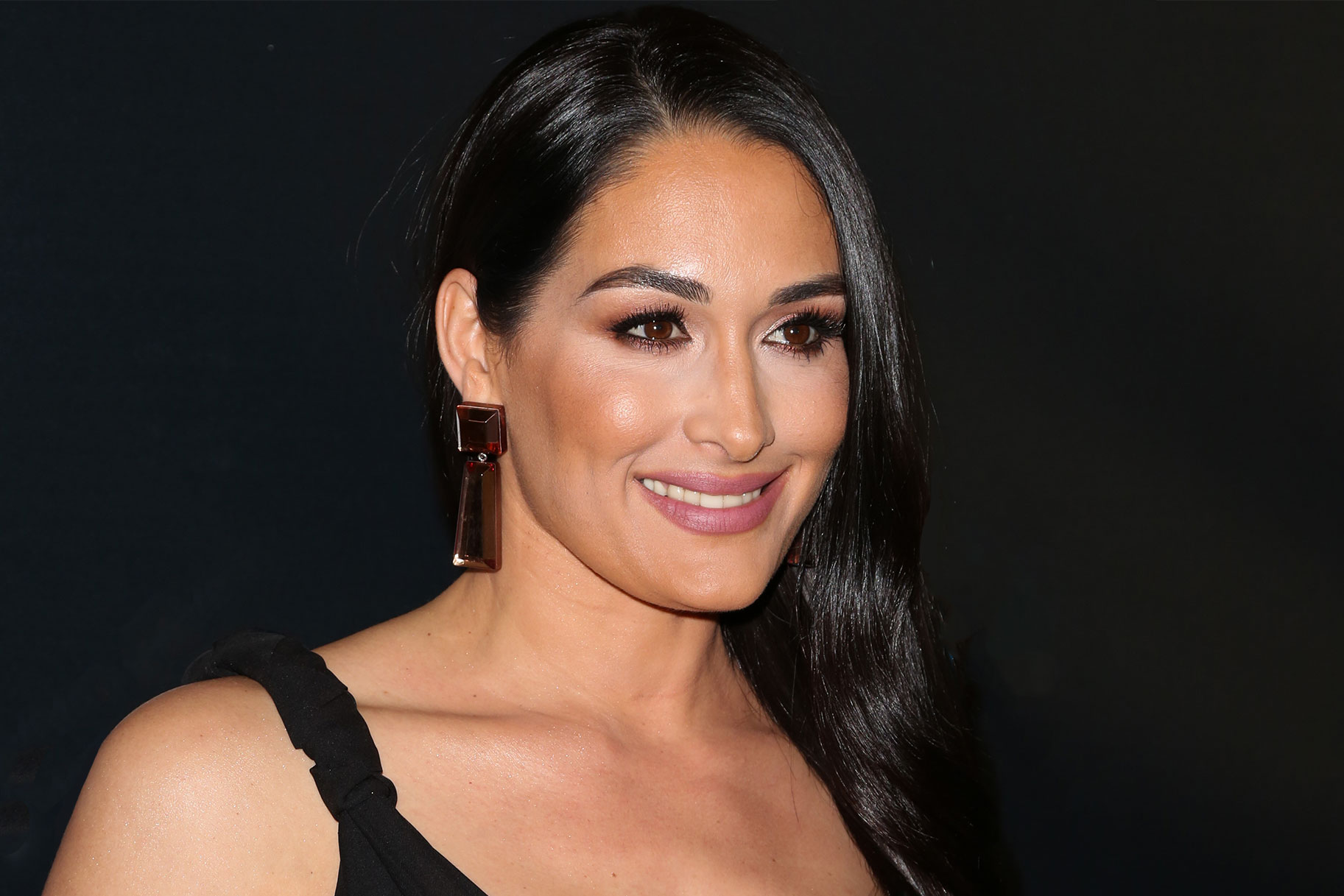 Nikki Bella was completely in her element during Episode 1 of America's Got Talent: Extreme, which aired February 21 and showcased jaw-dropping Acts on an enormous, action movie-level scale. The WWE Superstar is on the judging panel alongside motocross driver Travis Pastrana and Simon Cowell, and they each bring something unique to the table. In Bella's case, she has 15 years of competitive wrestling experience, plus stints on Dancing With the Stars and two reality shows—Total Bellas and Total Divas—under her belt. To say she's made a habit of pushing herself physically, emotionally, and mentally (on camera, no less) would be a massive understatement. 
"I feel like I've been in a lot of these Contestants' shoes," she tells NBC Insider. "When you love something so much and have a passion for it—when you fail and you succeed, because I didn't just have success. I've had failures, too. And I've also known what it's like to push the fear aside and know that I need to push myself to be a champion, to be number one." 
Now, Bella will be deciding who emerges number one on AGT: Extreme. Ahead of the second episode on Monday, February 28, she's giving us a preview of what's to come. Plus, the 38-year-old dishes on her own possible reality TV return and plays a little "Extreme This or That." Intrigued? Read on for more. 
NBC Insider: Why did you want to be a judge on AGT: Extreme?
Nikki Bella: It was an immediate yes. To be a judge of a show has been a dream of mine. I appreciate talent, and I'm in the entertainment industry—but also being in the WWE, I know what it's like to perform live and either have a crowd be into it or not. So when this came along—and knowing that not only are these people showcasing their crafts and talents, but it's extreme, it's my world, and it's the world that I love—I was like, um, did I just get an answered prayer? Did my vision board just come to life? Because not only is this a dream job, but then I get to share a panel with Simon Cowell and Travis Pastrana, and Terry Crews is the Host. I'm literally living the best job ever.
We've already seen Episode 1 of AGT: Extreme, and it was amazing. What else is in store? 
What you think you're expecting, it's beyond that. What people are bringing to the table is just out of this world. Truly the sky is the limit, because everything has to be done outdoors, not on a stage. It's so suspenseful and fulfilling. I'm just so happy and proud at the same time that we get to have this amazing platform for these people to showcase their talents and crafts. I feel like this extreme industry doesn't get enough praise and love and recognition that it should. 
You're very close with your twin sister, Brie. Any chance we'll see her or any family members make a cameo on AGT: Extreme this season? 
You're not gonna see them this season, but we've already talked that if there are seasons to come, Double Trouble will definitely be happening.
Reality TV is in your DNA, thanks to shows like Total Bellas and Total Divas. Would you ever do another one?
I love reality. I love TV. I love being in front of the camera. I love being behind the camera. The only thing that has changed me in the past years is just becoming a mom. I don't want my son to be raised in front of the camera. I always want him to have that choice and never to look back and be like, "You did this to me, and I didn't have a choice." I don't ever want to hear that. So my sister and I, and even Artem [Chigvintsev, Bella's fiancé], we've spoken about [it], and we're in talks. We're open to have shows as long as it's not based on our children and our family. We just don't want to do that to our kids. But I mean the Bellas, Brie and I were talking about it—I'm like, "Girl, how do we not live without the cameras?"
Let's transition to a little "Extreme This or That." What is the most extreme activity you've ever done?
Fight Ronda Rousey.
What is your go-to food for when you're extremely hungry?
Sushi. And sake!
If you're extremely tired but it's the middle of the work day, what do you do?
I get a Hiball Energy Sparkling Water. Wild Berry Hiball! 
What three songs must you put on an extreme pump-up playlist?
"Unforgettable" by French Montana and Swae Lee, the "Despacito" remix featuring Justin Bieber, and "Don't Let Me Down" by The Chainsmokers and Daya. 
What movie or TV show do you watch if you're extremely sad and need a pick-me-up?
You're gonna laugh. Good Witch on Netflix. It's all happy. Their drama isn't really drama, and I love it. Artem literally will come into the bed, and he's like, "Are you watching Good Witch?" I'm addicted. It makes me so happy.
What thing do you find extremely scary (a.k.a your biggest fear)? 
Heights and sharks. You know what? The ocean in general. It's so powerful. We can't fight it. You know there's scary monsters!
Would you rather: swim with sharks or go skydiving?
Oh, man! Skydiving...
Run through fire or be under water for a long period of time?
Run through fire. 
What is more extreme to you: Britney Spears performing with a snake at the 2001 MTV Video Music Awards, or Lady Gaga jumping from the roof during her 2017 Super Bowl Halftime Show?
Britney with the snake, 'cause that's a wild animal.
Would you rather wrestle in front of 1 million people live or do your reality show in front of a live audience of 1 million people?
[Laughs]. You know what? I'm gonna go with the reality show in front of live people. There's no edit!
America's Got Talent: Extreme airs Monday nights at 8 p.m. ET on NBC.