NBC Insider Exclusive
Create a free profile to get unlimited access to exclusive show news, updates, and more!
Sign Up For Free to View
Meet Travis Pastrana, Motocross Star—And New Judge on AGT: Extreme
He is, quite simply, one of the most successful athletes to ever compete in action sports.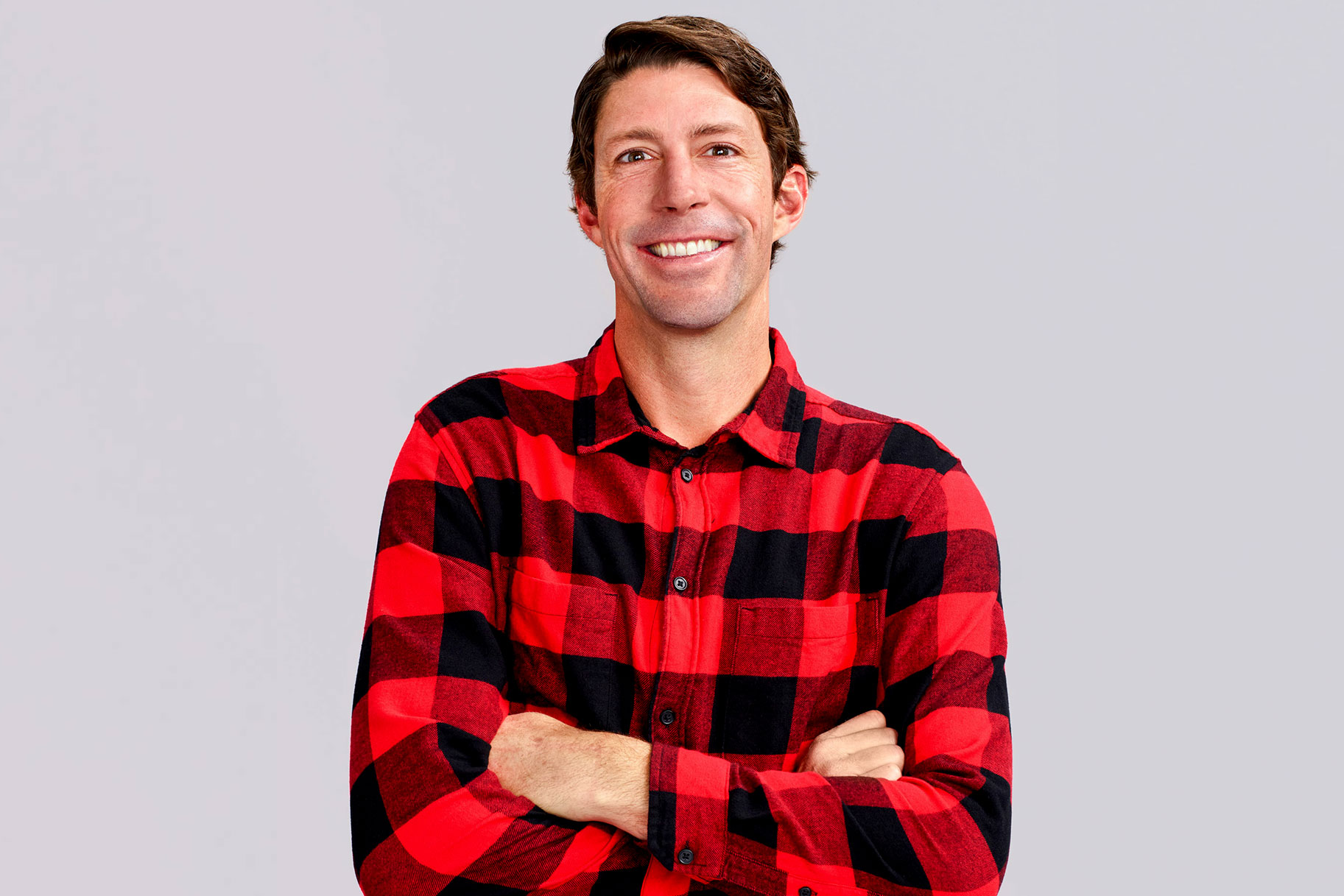 Take one look at Travis Pastrana's Instagram, and you'll see he's a natural judge for America's Got Talent: Extreme, a new AGT expansion featuring jaw-dropping acts on an enormous scale. Think stunts, physically-demanding challenges—basically things only action-movie heroes would do. 
Pastrana isn't an action star in the traditional sense, but he is a motocross and rally car driver with more than 20 years of gravity-defying experience under his belt. Like we said, check out his IG, and you'll see many instances of him flipping on bikes, racing at high speeds, and even skydiving. Adrenaline-seeking activities are his bread and butter. So before you fully dive into AGT: Extreme, let's get to know Pastrana a little bit better. 
Pastrana started riding dirt bikes at four years old. "If it had a motor and it had wheels, I was driving it from a very young age," he told NBC. He won his first amateur national championship for motorcycles at just 10 years old and went pro at 16. Pastrana is the youngest person to win the Outdoor National Motocross championship and the youngest person to ever be on a winning team for Motocross of Nations. (For the unfamiliar, that's essentially the Olympics of motocross.) 
How he first found bikes is interesting. "I had a lot of competition growing up," he told Mpora. "Older cousins, younger cousins, they were all athletes. But I couldn't throw, I couldn't catch, I couldn't tackle…Bikes were my outlet. It was the only thing where I didn't have to be stronger. I could twist the throttle, I could take more risks, and I realized I was extremely durable."
His family was very supportive of his dreams to race and ride professionally. "My parents said, 'If you really like it, we're going to put a lot into it. The family will do everything we can to get you there, but as long as you keep your grades up. If you drink, you're done. If you do anything wrong,'" he told Mpora. His father even told him, "Run it until the wheels fall off." 
"Luckily," Pastrana told Mpora, "I'm still at a point where the wheels haven't fallen off." 
He wears many hats in the biz. As his NBC bio reads, Pastrana "has won championships in both two-wheel and four-wheel competitions with a career encompassing freestyle motocross, motocross, supercross, rally car racing, NASCAR, and off-road." And per Biography, Pastrana's been an X Games fixture, having won 11 gold medals across several disciplines. He then switched to car racing and started an extreme racing championship called Nitro Rallycross. 
If that name sounds familiar, that's because it is. In the early 2000s, Pastrana co-founded Nitro Circus, an action collective featuring himself and friends trotting the globe and performing stunts, riding motocross, and even base jumping. From that collective came a television show that ran for two seasons and a 3D movie. Now, Nitro Circus is a live event. It's essentially a thriving empire that Pastrana played a large part in creating. 
He broke three records set by iconic stunt performer Evel Knievel. It happened in 2018 during a tribute special to Evel Knievel called Evel Live. Not only did Pastrana successfully execute three of Knievel's most jaw-dropping acts, he pushed them even further. According to USA Today, in 1973 Knievel jumped his motorcycle over 50 cars; Pastrana was able to do 52 during Evel Live. Then, Pastrana jumped over 16 Greyhound buses, besting Knievel's record of 13. And finally, Pastrana jumped the fountains at Caesars Palace in Las Vegas. This was something Knievel attempted to do back in 1967 but with infamously little success. 
His social media following is massive. Pastrana boasts over 4 million Instagram followers and almost 800,000 Twitter followers. His bio for the latter is wonderfully cheeky: "I drive in circles, but in my spare time I ride big wheels." 
He's a family man, too. Pastrana is married to professional skateboarder Lyn-Z Adams Hawkins. They have two children together.
America's Got Talent: Extreme airs Mondays at 8 p.m. ET on NBC.