NBC Insider Exclusive
Create a free profile to get unlimited access to exclusive show news, updates, and more!
Sign Up For Free to View
Natasha Lyonne Talked to These Famous SNL Alumni for Her Hosting Debut
They're some of your Saturday Night Live favorites.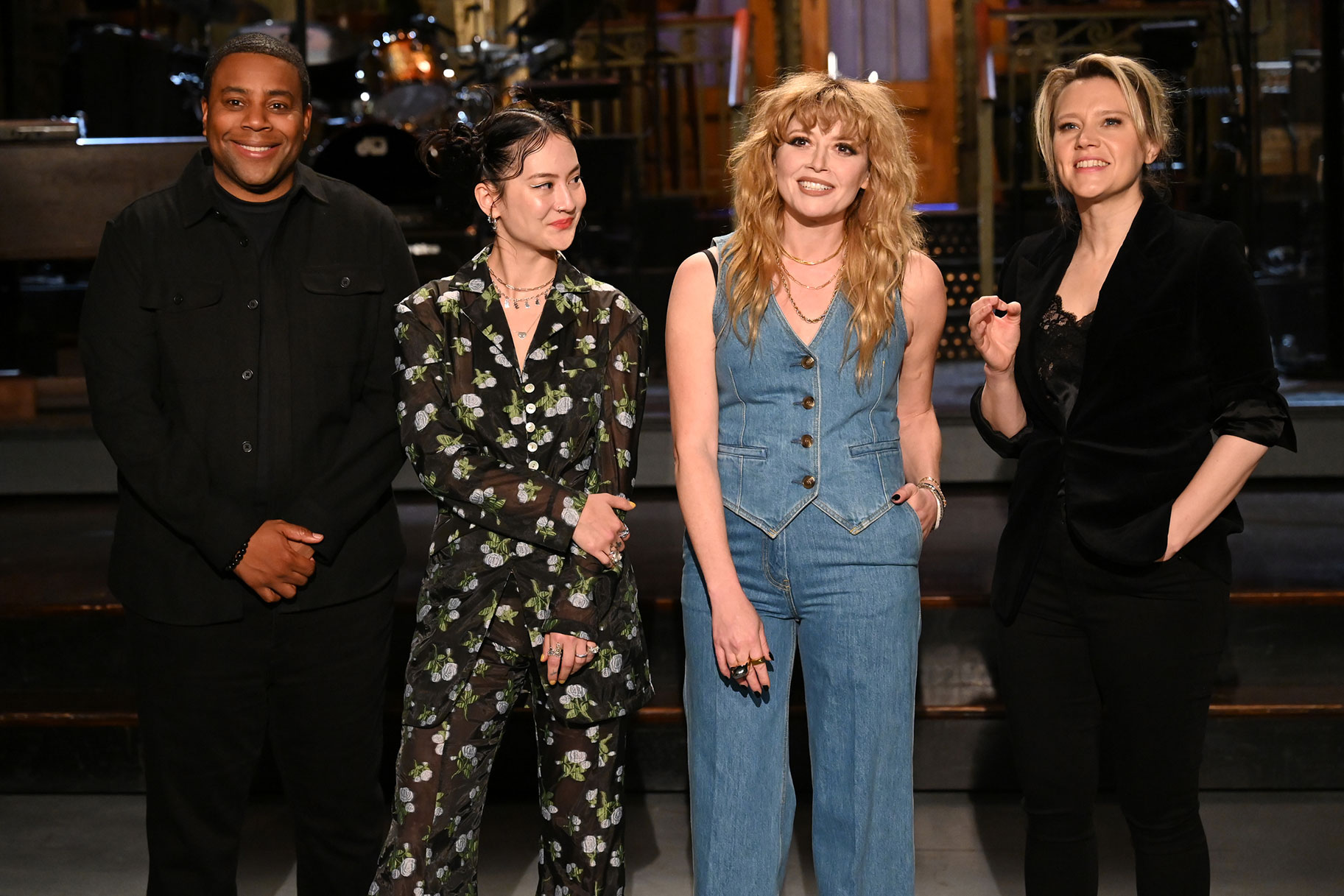 Natasha Lyonne will make her Saturday Night Live hosting debut during the show's upcoming season finale on May 21, 2022. And while the actress candidly told NBC's Mark Barger that getting ready for the gig has been "scary as hell," she's still ready for the challenge.
"It's pretty exhilarating," she said. "And I'm just so happy to be here. I really, really love this place. And so many of the people that are here."
But similar to the many Hosts who've come before her (including Selena Gomez, who helmed the May 14th show) Lyonne admitted that getting used to the speed of production has been an adjustment.
"What they don't tell you is really how inspiring it is—and that everything moves at a real clip," she said. "But there's a reason that it's such a New York institution. So as a real New Yorker, I do appreciate that pace of things. That it really fills you up and keeps you on your A-Game, whether you like it or not. And I like that. Because, you know, usually I'm a napper. I like naps and take it easy, move slow. So this is a real wake up central."
The actress, who stars in the Netflix dramedy Russian Doll, also revealed that leading up to her appearance, she's received the support of a few friends—and they just so happen to be some of SNL's most celebrated alumni.
"Amy [Poehler] is texting me every five minutes looking out for me. And Maya [Rudolph] and I are on the phone all the time talking about it, and [John] Mulaney's sending me jokes all day," Lyonne said."It's been pretty special. It really, really has. It feels very loving."
Watch Natasha Lyonne and musical guest Japanese Breakfast on Saturday Night Live May 21 at 11:30 p.m. ET on NBC.