NBC Insider Exclusive
Create a free profile to get unlimited access to exclusive show news, updates, and more!
Sign Up For Free to View
What Did Josh Hutcherson Do Before Five Nights at Freddy's?
Josh Hutcherson has had some great roles long before Five Nights at Freddy's. Here's some of his best.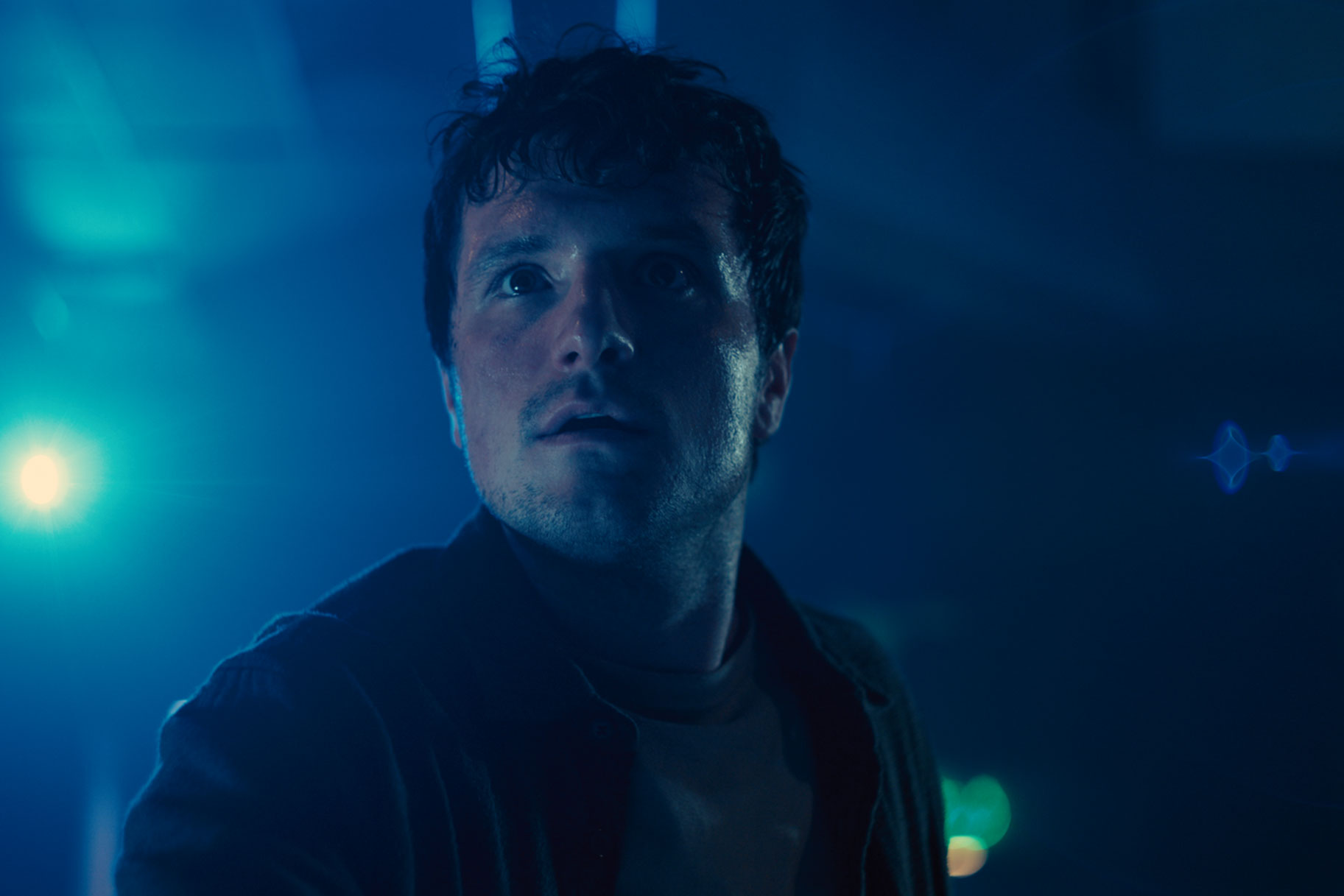 When the theatrical adaptation of the video game Five Nights at Freddy's drops in theaters and on Peacock October 27, fans of Josh Hutcherson may need to take a moment. After all, it's not always easy to process when a former child actor becomes old enough to play the grown-up role. 
Millennials likely grew up watching the actor — who started professionally acting in commercials in 2002 — make a name for himself playing precocious or particularly empathetic kids in a series of increasingly high profile projects from Journey to the Center of the Earth to The Kids Are All Right, eventually co-starring in The Hunger Games films as tragic hero, Peeta Mellark. 
RELATED: Five Nights at Freddy's Creators Talk Easter Eggs, Monster Design Secrets & More at NYCC
At 31-years-old, Hutcherson has added producer and social activist titles to his resume, but he's remained busy as an actor too. In Five Nights at Freddy's, he plays Mike Schmidt, a down-on-his-luck security guard trying to take care of his younger sister, Abby (Piper Rubio). And frankly, things do not get better when he's hired as a night security guard for the creepy and possibly cursed Freddy Fazbear's Pizza restaurant. 
The family-oriented horror film got us thinking about the wide array of family-friendly genre roles that Hutcherson has played across his now 20-year career, so we collected some of our favorites below.
Josh Hutcherson's Greatest Roles Ahead of Five Nights at Freddy's
---
Zathura: A Space Adventure
Director Jon Favreau's adaptation of author Chris Van Allsburg's book of the same name put young Hutcherson on the radar in Hollywood. While Zathura was a financial flop, it was well-reviewed and featured the impressive work of Hutcherson, a young Kristen Stewart, and a fresh from Punk'd Dax Shepard. All have since gone on to do big things, with Hutcherson proving here that he could do a lot of heavy lifting as a kid actor in a movie with a big budget. 
---
Bridge to Terabithia
Another YA book adaptation, Hutcherson and AnnaSophia Robb made a generation of kids sob in theaters with this tearjerker based on author Katherine Paterson's beloved 1977 book, Bridge to Terabithia. He plays a sensitive young artist bullied by kids at school, who escapes into an imaginary world that he and his friend Leslie (Robb) invent. It's got some heavy themes, but Hutcherson brings warmth and empathy to his role that future films would also showcase. 
RELATED: Why Five Nights at Freddy's is the Perfect Horror Movie For You and Your Kids, Too
---
Journey to the Center of the Earth
A throwback "let's find dad in the Hollow Earth" adventure movie that finds Hutcherson paired with Brendan Fraser as nephew and uncle, respectively. As Professor Trevor "Trev" Anderson, Fraser drags his nephew, Sean (Hutcheron), on a scientific hunt to the center of the Earth. It's got crazy visuals, but also has real emotional stakes, which makes it much better than your average sci-fi romp. 
---
Epic 
In Blue Sky Studio's animated film Epic, Hutcherson voices Nod, a very green but enthusiastic Leafman warrior who helps the magically shrunken human teen "M.K." Bomba (Amanda Seyfried) find her way home. Already 10 years into his career by this film, Hutcherson nails the charming "hero swagger" vibe with Nod, and creates some great chemistry with Seyfried's M.K.
---
Cirque du Freak: The Vampire's Assistant 
Intended to be a franchise based on the books of Darren Shan, Cirque du Freak: The Vampire's Assistant ended up becoming a bit of a cult hit that didn't find a mainstream audience. However, there's a lot to enjoy in the film, including a crazy talented cast featuring John C. Reilly, Ray Stevenson, Salma Hayek, and Ken Watanabe. Hutcherson plays "Leopard" Leonard, a human teen with a vampire obsession. The actor does a strong turn in a bad guy role that could have had some interesting legs if the movie was more successful. 
RELATED: Who's Who in the Five Nights at Freddy's Movie Cast?
---
Detention 
A full-on slasher, serial killer flick, Detention has Hutcherson playing a high school student trying to survive the Cinderella killer plaguing their school. The film's unique twist is that it's also a time travel film, with the teens messing up timelines to try and save the world from impending doom. 
---
Journey 2: The Mysterious Island
The sequel to Journey to the Center of the Earth pairs Hutcherson playing Sean with Dwayne Johnson as his new step-dad, Hank, while they journey to the lost city of Atlantis. It's also got the charms of Michael Caine and Vanessa Hudgens, who plays Sean's new love interest. But it's very big and CGI-centric, which ultimately makes it a less personal story. However, Hutcherson keeps up with The Rock and adds "adventure hero" to his repertoire of skills. 
---
Future Man
As Josh Futturman in the three seasons of Hulu's Future Man, Hutcherson got to bridge that nebulous space between young adult actor to adult actor in the goofiest of roles and shows. Featuring an outlandish, sci-fi premise, the Future Man is janitor Josh, who beats a video game that is actually a recruitment test sent back in time from the future, meant to find the human with the skills to save the world from the real Biotic Wars. Though he's certainly a solid gamer, Futturman is also a slacker and not the sharpest tool in the shed, so saving the world comes in the most roundabout ways possible. The show proved to be a showcase for the actor's comedic chops, and the most adult of his genre roles. 
---
The Hunger Games Films
The franchise that made Hutcherson an international star. He won the coveted role of empathetic District 12 Tribute Peeta Mellark who fights for his life alongside Katniss Everdeen (Jennifer Lawrence) in The Hunger Games. He's the heart and conscience of the series, as Mellark teaches Katniss that staying true to who you are is more important than succeeding in the brutal games. Together, they break the system and immediately become the faces of the rebellion that will sweep through Panem. The actor nails the gentle, boy-next-door vibe in the first film, but he really makes an impression once Peeta is tortured by the Capitol and he painfully struggles to return to the kind person he was. 
---
Five Nights at Freddy's opens in theaters (purchase tickets at Fandango now!) and streams exclusively on Peacock Friday, October 27.