NBC Insider Exclusive
Create a free profile to get unlimited access to exclusive show news, updates, and more!
Sign Up For Free to View
Johnny Weir on Night Court: Everything to Know
From the ice rink to the court room! Watch Night Court on Tuesdays at 8/7c on NBC.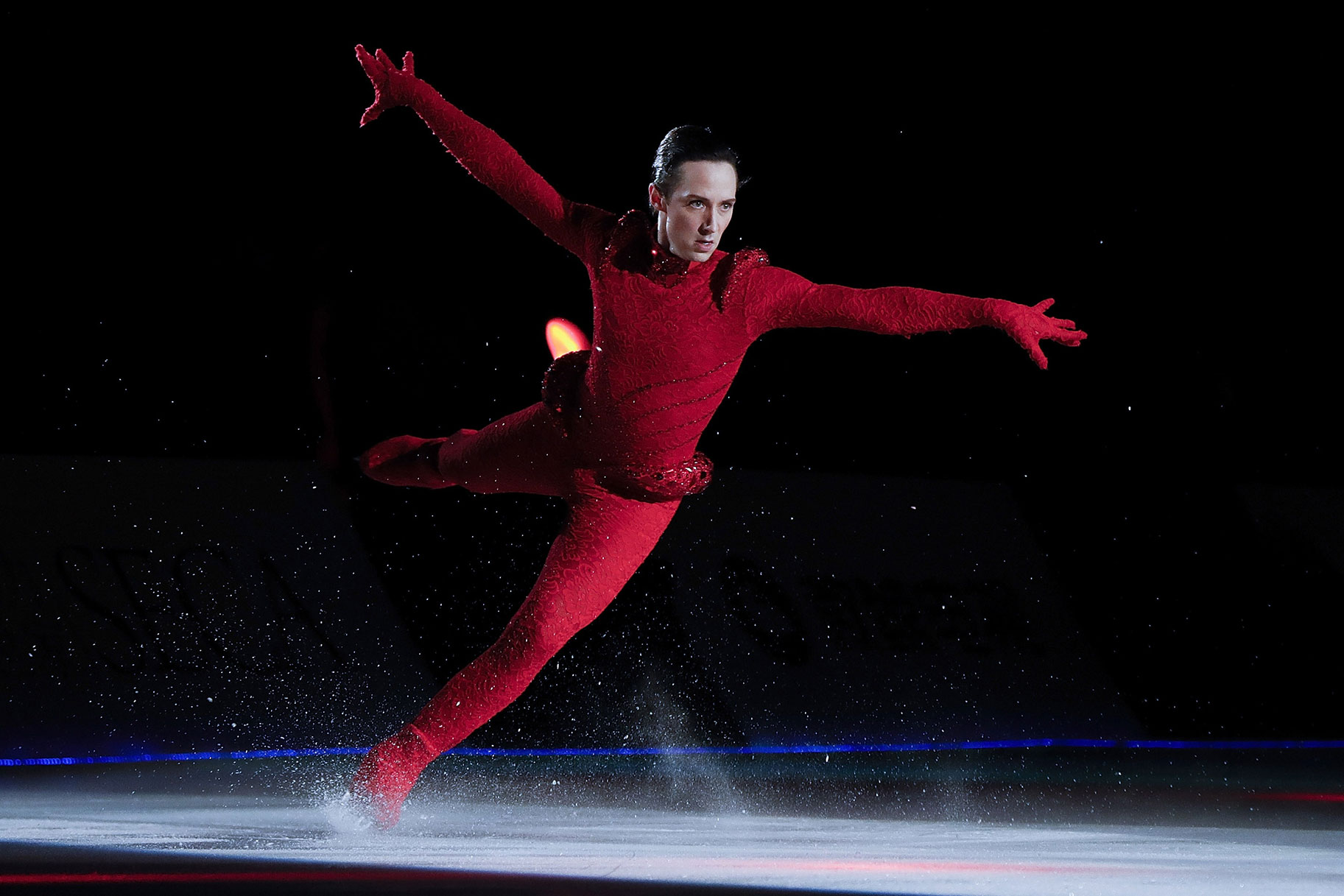 While the guest stars on Night Court include mostly actors and comedians, the show hasn't been afraid to venture further out into the world of celebrities to bring on to the show. Proof? Johnny Weir is set to make an appearance! And although he emerged on the scene as an athlete, he has since made a name for himself with his witty sense of humor, as well. Here's everything you need to know about Johnny Weir for his role on Night Court.  
Who is Johnny Weir?
Johnny Weir is an American figure skater who has competed in the Olympics in both 2006 and 2010. In 2014, he retired from competition and began a broadcast career as a sports commentator, analyzing figure skating for the Olympics. Since then, he's gone on to provide figure skating commentary during the 2018 and 2022 Winter Olympics with fellow figure skater and close friend Tara Lipinski. The two were immediately recognized for their bold and  dynamic chemistry and went on to host many more events together.
Weir is also known for his keen fashion sense, as he and Lipinski provided fashion commentary during the 2014 Oscars via Access Hollywood. "Costumes were always a big, integral part of my career as an athlete," he explained to Bravo's The Daily Dish. "These are things that help us tell our story."
As for his recent endeavors in the fashion universe, he and Lipinski were guest Judges on Project Runway Season 19 in 2021. In the episode, the designers were faced with the task of creating outfits for Weir and Lipinski to wear while commentating the 2022 Winter Olympics.
Weir said that starring on Project Runway hit close to home. "Well, Project Runway is a show that has inspired me for a very long time. When they first started out, I just was glued to the TV every week with my friends, one of which was a skating costume designer, and we were all skaters. And just being able to celebrate young talent and people that maybe didn't have the correct circumstance to really make their fashion dreams come true, putting it all on the line, I always admired that about Project Runway. It gives young designers a chance," he told Bravo's The Daily Dish. "And my feelings towards the show have never changed. And I was so excited and honored that they called and wanted Tara and I to not only be a part of the show but to have the designers create looks for us for what we do and what we love to do at the Olympics."
Weir used his background to provide knowledgeable critiques on Project Runway. "Coming in as a figure skater, as an athlete, as an Olympian, there are certain things that I'm really qualified to critique and talk to," he said.
"But as somebody who is quite well-known for the things I put on my body, I have quite a good eye, and I know what works for me," he added.
His time as a Judge on Project Runway also felt familiar to his roots. "To judge somebody and to know that you are toying with people's dreams is a hard thing to do. But also coming from a world of competition, I know that not everybody can win. And not everybody at this level, whether it's the Olympics or the highest heights of fashion, gets a medal of participation," he said. "You have to give it your all and do your best in that moment, or you can get voted off the island. And I definitely felt a lot of pressure being on the judging panel. But also, we were given a task and we had to do it."
To see Weir and Lipinski shake things up once again, watch Night Court Tuesdays at 8/7c on NBC and next day on Peacock.