NBC Insider Exclusive
Create a free profile to get unlimited access to exclusive show news, updates, and more!
Sign Up For Free to View
Jason Derulo Sang a Mind-Blowing Opera Version of Sisqó's "Thong Song"
You'll have Derulo's operatic version of the sultry track stuck in your head all day.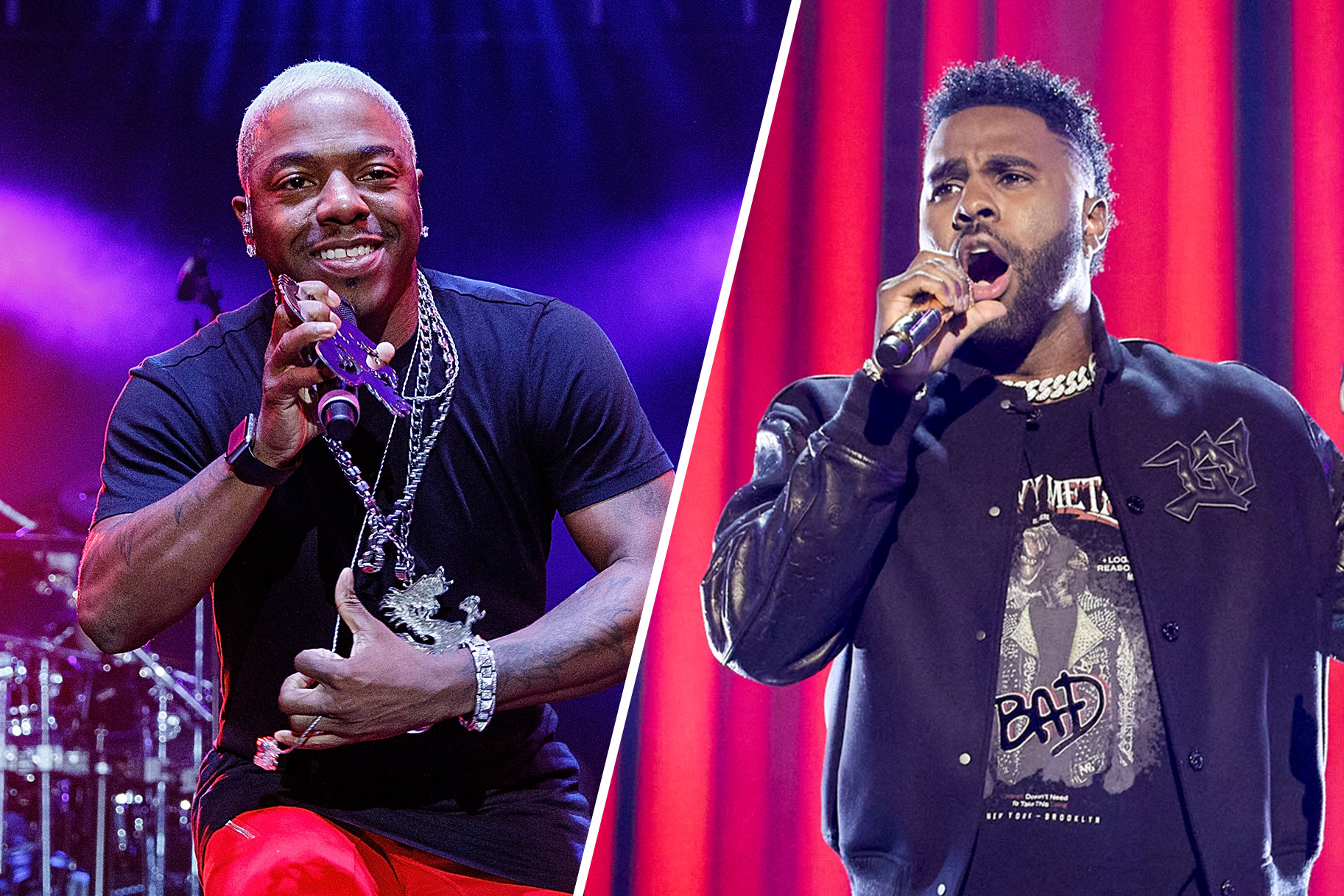 Jimmy Fallon has taken showcasing celebrity talent to the next level with That's My Jam. NBC's musical game show sees celebrities take on Fallon's infamous musical challenges, many which were first beloved on The Tonight Show. Fallon kicked off Season 2 of That's My Jam with a bang: a rousing operatic rendition of a popular sultry single performed by Jason Derulo. 
In the "Musical Genre Challenge" segment of That's My Jam, Derulo was tasked with singing Sisqó's "Thong Song" with an opera twist. Many Contestants may have found that prompt downright mind-boggling, but Derulo seemed excited about it.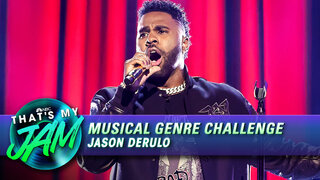 Fun fact for those who may have missed Derulo in the recent Cats film: He comes from a classically-trained background. Opera is in Derulo's wheelhouse, and this segment on That's My Jam proved it. 
Standing in a dramatic spotlight for the performance, Derulo sounded breathtaking from beginning to end.  Opera is no walk in the park, but Derulo tackled the challenge like a champ. Who knew "Thong Song" could sound so romantic? 
In addition to the "Musical Genre Challenge" That's My Jam also includes the popular "Wheel of Musical Impressions" game, where celebrities perform notable songs in the style of other well-known Artists. Recent viral wheels include Adam Lambert singing "The Muffin Man" in the style of Cher and Sarah Hyland performing Christina Aguilera's "Genie in a Bottle" like Avril Lavigne. 
"You'd be shocked to see who comes in and scores," That's My Jam Host Jimmy Fallon told Billboard. "Everyone we had on has a secret thing. They can all sing. Kate Hudson is amazing, by the way. I always knew she was musical, but I didn't know if she could really sing–she could really sing."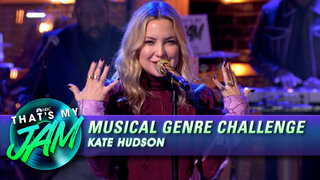 Fallon's referencing Hudson's incredible "Wheel of Musical Impressions" spin when she landed on Ariana Grande's "7 Rings," performed with a doo-wop twist. And yes, it was incredible. 
See more performances like this by watching That's My Jam Mondays at 10/9c on NBC and next day on Peacock.