NBC Insider Exclusive
Create a free profile to get unlimited access to exclusive show news, updates, and more!
Sign Up For Free to View
Jason Beghe Explains Voight's Controversial Decision on Chicago P.D.
"Obviously it turns around and bites him," the actor tells NBC Insider when recapping Season 9, Episode 21.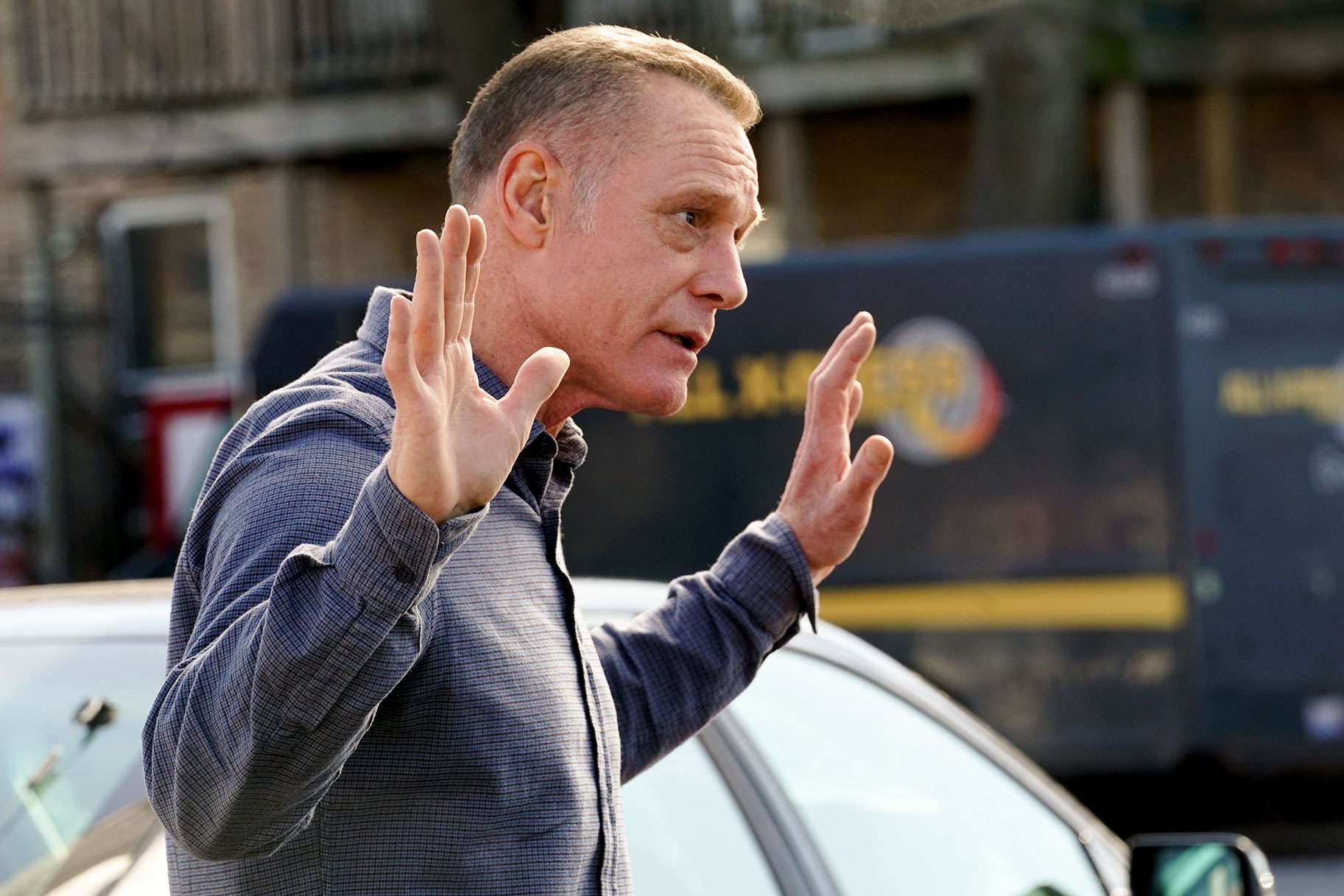 Throughout Season 9 of Chicago P.D. we've seen Voight (Jason Beghe) and Anna (Carmela Zumbado) weather the ups and downs that come with their unlikely partnership—all in the name of taking down the Los Temidos gang. But in Season 9, Episode 21, we finally see their volatile relationship come to a head.
As the sergeant and informant make headway in the case, Anna realizes that Voight lied to her about cartel leader Javier Escano's connection to her past sexual assault. This, of course, causes even more tension between the two.
"Anna had a terrible, life-changing traumatic experience of being raped in a gang initiation. And she has to present herself as somebody who Escano trusts and that she cares about him," Beghe told NBC Insider. "And Voight's logic was to tell her that [Escano] was responsible for that rape, and may have even witnessed it, would take her out of the moment. Voight reasoned, 'Yes, she deserves to know, but to wait 24 hours is maybe—discretion is the better part of valor.' But obviously it turns around and bites him."
We see Anna's trust in Voight break just as the Intelligence Unit's pursuit of Escano somehow goes terribly wrong. An explosion leaves Hailey unconscious, and Ruzek ends up in a shootout with a suspect. And of course, all this goes down in the final moments of the episode, leaving fans on a cliffhanger. Lucky for us, Beghe explained to us that the finale picks up "right a second later" and won't leave us hanging for long. 
So, what exactly will happen in Season 9's last episode? While not much has been given away, showrunner Gwen Sigan did tease to TV Line it will heavily revolve around the fate of Voight and Anna's relationship. After all, Sigan explained, Voight hasn't felt this close to a partner since Olinsky (who was killed in Season 5).
"It's been so fun to write for Jason with [Carmela Zumbado], and so that connection will continue, [and we'll see] it grow," Sigan said. "The pressure's definitely going to be eating them both as the case gets more complicated. It's been fun to write a long-form case and something this large and the scope of it is very big. We're building to a pretty big end to that case in the penultimate and then in the finale, of course."
The Chicago P.D. finale airs on Wednesday, May 25 at 10 p.m. ET. on NBC.