NBC Insider Exclusive
Create a free profile to get unlimited access to exclusive show news, updates, and more!
Sign Up For Free to View
Chris Meloni Shares New Selfie Hanging Out With His 'OG,' Mariska Hargitay
"Bensler" simply cannot be beat.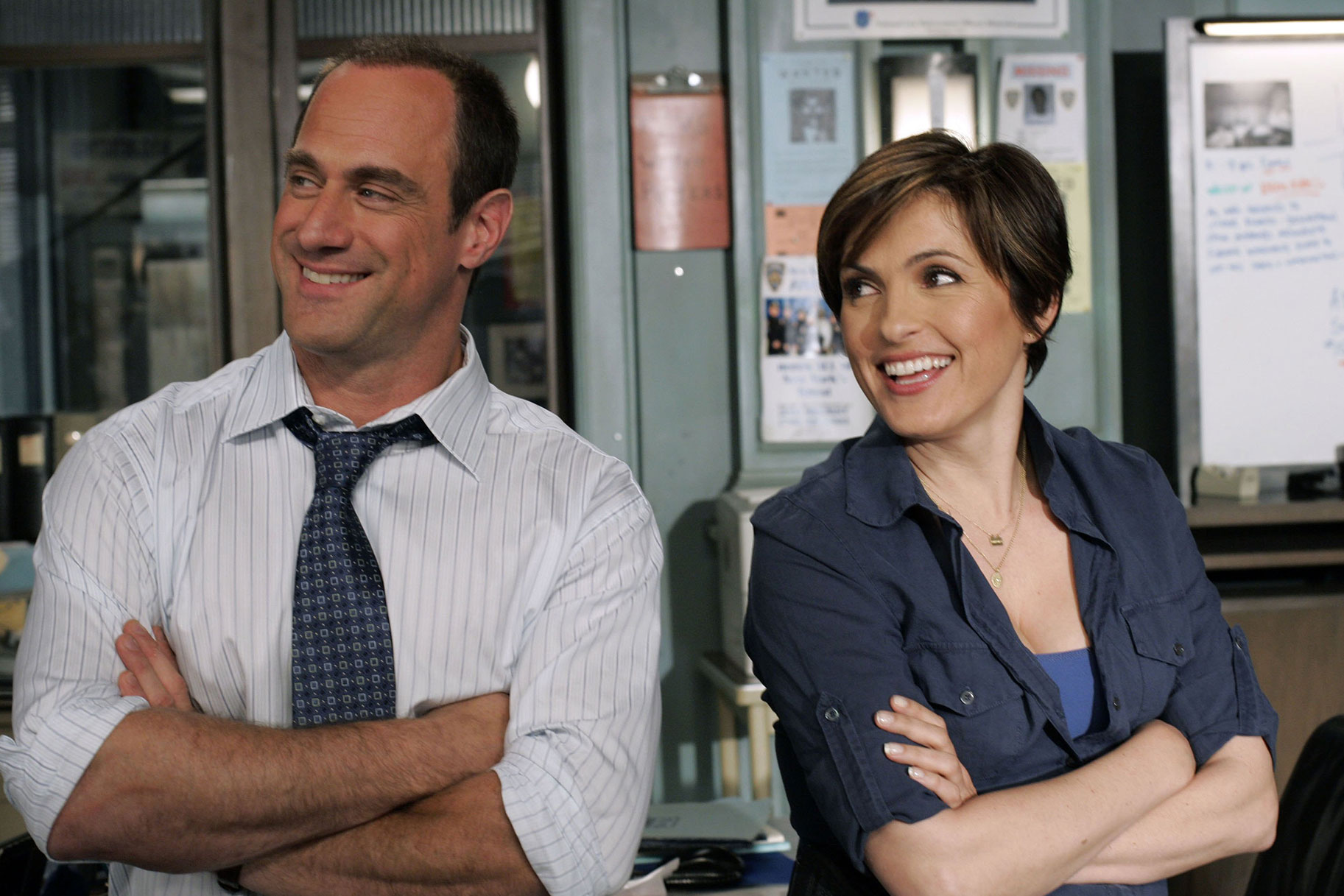 Chris Meloni and Mariska Harigtay are here to brighten up your day with news that their decades-long friendship is as strong as ever. 
The actors, who play Detectives Stabler and Benson in the Law & Order universe—he on Organized Crime, she on SVU—took to Instagram in mid-August and revealed they've been hanging out on their respective sets. (Both their shows film in New York City.) 
"In the old haunts just 1. filming, 2.  snuggling, 3. hangin with OGs #SVU #OC," Meloni wrote on Instagram alongside a carousel of pictures. The last one is a selfie he took with Hargitay, who was also tagged in the post. 
See it for yourself, below: 
Meanwhile, Harigtay shared her own selfie with Meloni to her grid, captioning it, "Hold me closer tiny dancer… #PrettyEyed #PirateSmile #AlwaysWithMe #LALady #YouHadABusyDayToday #Bensler #Season24 #EltonJohn 😎 #CrossoverCrushing #HappyFriday." 
These photos come on the heels of Hargitay sharing a snap of herself and Meloni in July with the caption, "aaannnnd we're back! #LawAndOrderSVU #LawAndOrderOrganizedCrime #LawAndOrderUniverse #BTS #Bensler #MarshMelon #BetweenTakes." 
Whether they're working together or just hanging out, it's clear Chris Meloni and Mariska Hargitay always have each other's backs. 
"I have been trusted with one task tonight: introduce someone who needs no introduction, who I've been working with for 13 years, and been friends with for 22," Meloni said about Hargitay during Glamour's 2021 Women of the Year Awards. "She's got great energy, great personality. So tonight, I say this: Radiant. Charming. Funny. Generous. Elegant. Bawdy. Honest. Appreciative. Inclusive. Direct. Vivacious. That's my favorite word; it comes from the Latin, to live. Which is what she does with great passion, every day, with everyone that she engages, be they friends, family, strangers, or commitments."
He continued, "She's fearless, without the bravado of the warrior stance, but always with the open arms, the open heart. She's a connector of people because she knows we're all better when we're working together. She is as comfortable in the sacred as she is in the profane; she is a soul in the constant search of the beauty and the truth that she knows that this world holds, but she also knows requires vigilance, persistence, and insistence to pry magic from the oftentimes mundane reality. Her first instance is to always react with compassion and empathy. She sees hope in the hopeless; she sees the potential in the you, and me, and us."
Law & Order: SVU and Law & Order: Organized Crime both return for their new seasons Thursday, September 22 at 9/8c and 10/9c, respectively, on NBC.