NBC Insider Exclusive
Create a free profile to get unlimited access to exclusive show news, updates, and more!
Sign Up For Free to View
Blake Shelton Had a Super Emotional Moment With Gwen Once Voice Filming Wrapped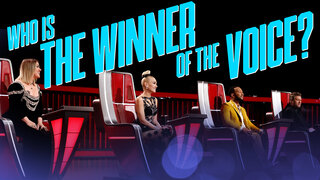 In a new interview, Blake Shelton opened up about his journey as a Coach on The Voice. Season 22, which just wrapped, marked his team's ninth win, and he'll have a chance to go for double digits when Season 23 premieres in March. (That season will be Shelton's last as a Coach on the show.) 
"The Voice has changed my life in a million ways. Most importantly, I met Gwen Stefani as a Coach on the show, and now she's my wife," Shelton told Fox News Digital.
He then went on to describe the emotional moment during the Season 22 Live Finale when he realized he would be coaching with his wife for the last time. "It was crazy. I didn't even think about it… until the cameras shut off, then I realized, 'Oh, my gosh.' I looked over, and she was crying. She was like, 'That's it, we're never going to do this again, you know?'… it was bittersweet," he said.
Even though Shelton won Season 22, he ended up coming out on top in more ways than one. "I won the ultimate prize on The Voice," he said, presumably referring to Stefani. "I don't think anybody had a bigger win than I did." 
As previously mentioned, Shelton announced in October that Season 23 of The Voice would be his last. 
"I've been wrestling with this for a while, and I've decided that it's time for me to step away from The Voice after Season 23," he said in a statement. "This show has changed my life in every way for the better, and it will always feel like home to me. It's been a hell of a ride over these 12 years of chair turns, and I want to thank everyone at The Voice from NBC, every producer, the writers, musicians, crew and catering people; you are the best."