NBC Insider Exclusive
Create a free profile to get unlimited access to exclusive show news, updates, and more!
Sign Up For Free to View
The American Song Contest Week 1 Performers Are So Good
So many genres are represented!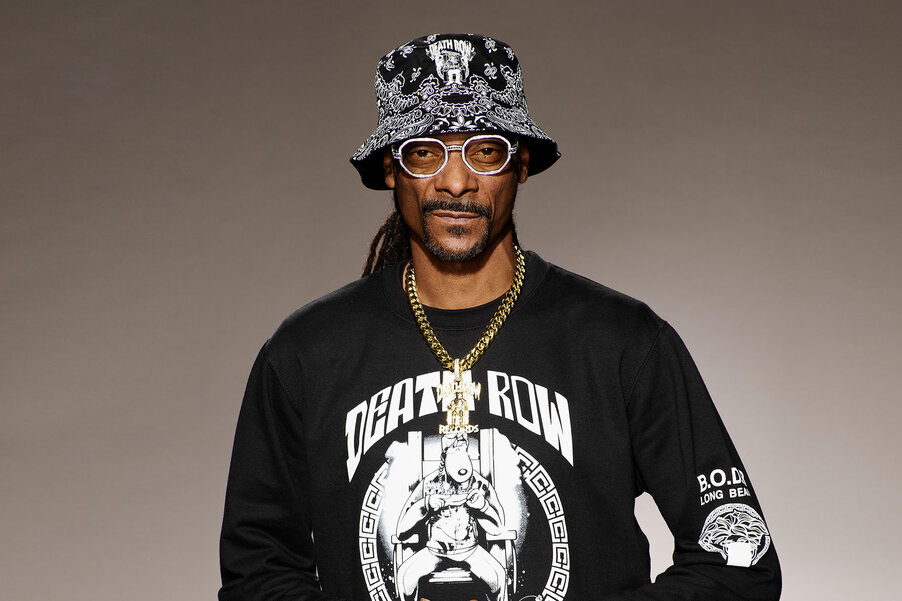 American Song Contest has arrived, and your ears are about to be so happy. 
The first episode of the music competition show—modeled after Eurovision and showcasing 56 Artists across America competing for Best Original Song—premieres March 21 at 8 p.m. ET on NBC. Each Artist will perform their own music, and the winner will be determined by both viewer votes and a Jury of music-industry experts.
Curious about what songs you'll be hearing? Save for Connecticut's Michael Bolton, check previews of the tracks for yourself in the video, above. And learn more about the Artists in the video (and quotes), below. 
Kelsy Lamb, Arkansas 
Instagram: @kelsylambmusic
The song: "Never Like This"
In her words: "It's a really hopeful song. I don't usually lean towards love songs, but this song, it felt right. I just got married. It's just a genuine story of finding your person."
UG Skywalkin, Indiana
Instagram: @ugskywalkin
The song: "Love In My City"
In his words: "What I'm gonna bring to the stage is excitement, it's energy, it's swag. UG Skywalkin on stage is a whole 'nother person."
Alisabeth von Presley, Iowa
Instagram: @alisabethvonpresley
The song: "Wonder"
In her words: "My song 'Wonder' is girl power. It's about putting your boots on, getting the work done, and saying what you need to say." 
Yam Haus, Minnesota
Instagram: @yamhaus
The song: "Ready to Go"
In their words: "Being on this show is one of the most exciting and yet terrifying things I think we've ever done as a band, and it feels a little bit like make or break. I'm just really grateful to be with my friends doing it."
Keyone Starr, Mississippi
Instagram: @Keyonestarr
The song: "Fire"
In her words: "This song represents Mississippi because it has that church flavor, the soul and blues flavor. It is a full Mississippi experience."
AleXa, Oklahoma
Instagram: @alexa_zbofficial
The song: "Wonderland"
In her words: "I have so many memories horseback riding, picking blackberries with my brother and my mom. There are so many beautiful and scenic places here that it does feel like your own personal wonderland."
Christian Pagán, Puerto Rico 
Instagram: @christian_pagan
The song: "LOKO"
In his words: "I just want to make the performance of my life. The kid inside me is just dancing because this is a big opportunity to represent my people, my country, but also my dream."
Hueston, Rhode Island
Instagram: @iamhueston
The song: "Held On Too Long"
In his words: "The way I approach music is the same way these blue collar workers approach their jobs. Putting one foot in front of the other and getting it done. That's the reason why I'm doing my performance this way. I want it to feel like the intimacy of playing a dive bar out here in Rhode Island."
Jake' O, Wisconsin
Instagram: @jakeOmusic
The song: "Feel Your Love"
In his words: "I describe my sound as nouveau retro. It's something I originated. It's vintage but futuristic. The song 'Feel Your Love' evokes a Wisconsin feel because it's quirky and weird."
Ryan Charles, Wyoming 
Instagram: @jiggybuckaroo
The song: "New Boot Goofin"
In his words: "My song 'New Boot Goofin' started with my uncle. I mean, he would come out in some new boots—'New Boot Goofin'–it's just fun. It was just him having fun. We're all laughing at him. That attitude was what I tried to bring to it."
Michael Bolton, Connecticut 
Instagram: @michaelboltonpics
The song: "Beautiful World"
In his words: "It's about kindness, something the world really needs."
If you really want to get a head start on the American Song Contest series premiere, the full songs for each of the week 1 Artists are now available on Spotify. Happy streaming!
Reminder: American Song Contest airs live Mondays at 8 p.m. ET on NBC starting March 21.