NBC Insider Exclusive
Create a free profile to get unlimited access to exclusive show news, updates, and more!
Sign Up For Free to View
A Look Back on Victory Brinker's History-Making AGT Run
A five-way Golden Buzzer right after commenting on Simon's wardrobe? Victory Brinker is an AGT fan favorite.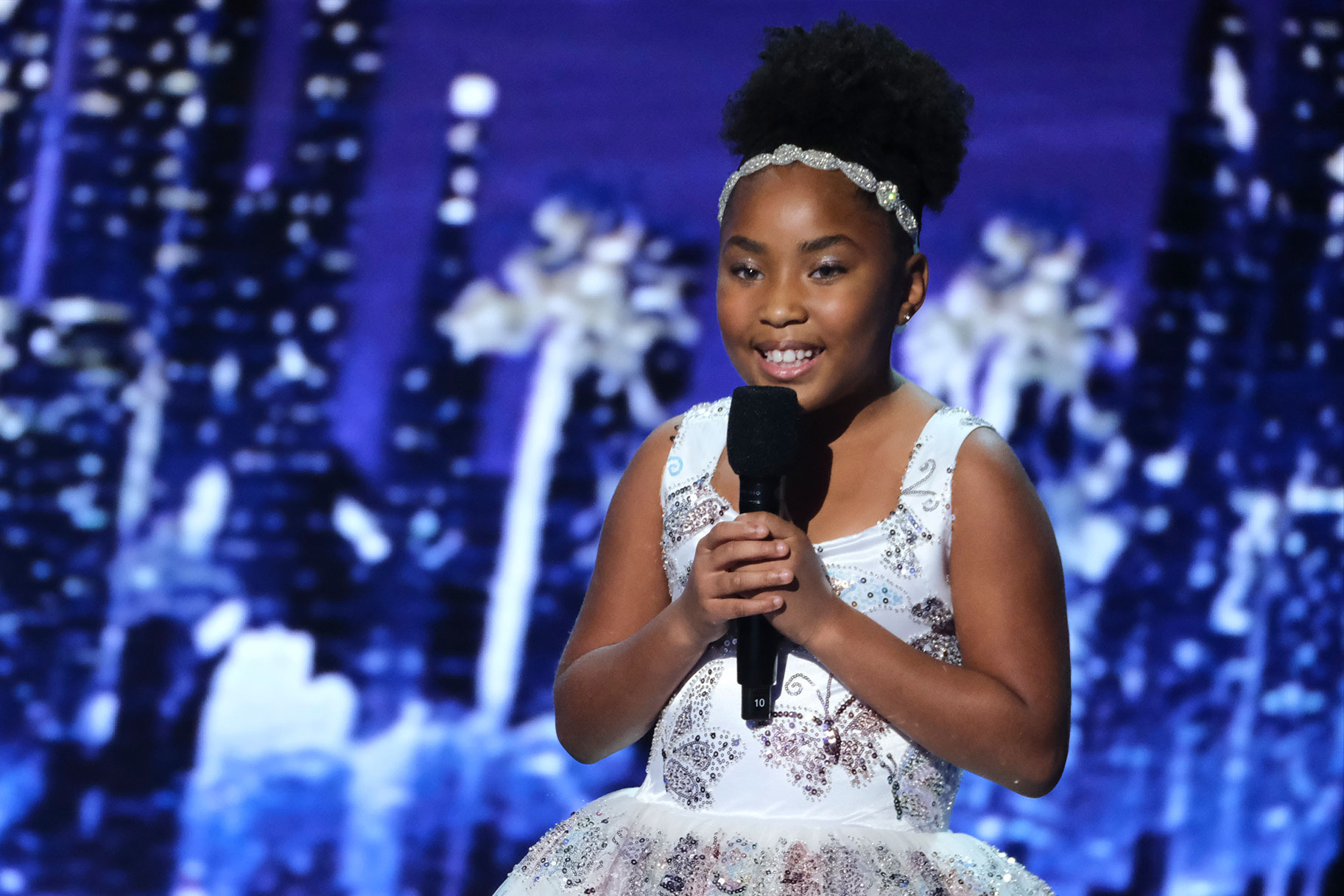 AGT's Victory Brinker made it to the final 10 Contestants in Season 16. The then-9-year-old opera singer's time on the show started with a history-making Golden Buzzer moment. After performing "Juliet's Waltz" during her audition, all four Judges (and Host Terry Crews) pressed their Golden Buzzers, marking the first time the whole group unanimously sent someone straight to the live shows. 
Brinker instantly melted hearts with her timid yet forthright demeanor. When Judge Simon Cowell asked Brinker what she would do if she won the competition, she revealed she would liven up Cowell's wardrobe with a little more color. It's a moment fans remember fondly. 
And Brinker had more moments like this throughout her run on America's Got Talent. While there have been numerous operatic acts on AGT, Brinker took the art to the next level. 
Let's look back on Victory Brinker's historic AGT run from the very beginning: 
AGT's Victory Brinker makes history with a unanimous Golden Buzzer: 
After a stunning rendition of "Juliet's Waltz," Victory Brinker made AGT history as the first performer to see all four Judges and Host Terry Crews unanimously press the Golden Buzzer. 
AGT's Victory Brinker crushes her Quarter-Finals performance:
Fresh off her Golden Buzzer win, another standout moment from Season 16 of AGT was Victory Brinker's performance of "Casta Diva."
AGT's Victory Brinker collaborates with Pentatonix
Taking on a Celine Dion song is always ambitious, but doing so with the globally-famous choral group Pentatonix is downright hard to imagine. That didn't stop Victory Brinker from accepting the challenge. 
AGT's Victory Brinker performs in the Semi-Finals
If Brinker sounds like this at 9 years old, imagine how beautiful she'll sound a few years down the line. 
AGT's Victory Brinker performs in the Finals
The competition can get incredibly stiff once you're close to the AGT prize, and Victory Brinker was unfortunately eliminated right before making it to the final five. Regardless, she stands out as one of the most impressive performers in AGT history. 
America's Got Talent Season 17 premieres May 31 at 8 p.m. ET on NBC.