NBC Insider Exclusive
Create a free profile to get unlimited access to exclusive show news, updates, and more!
Sign Up For Free to View
All About Law & Order's Newest ADA: Odelya Halevi as Samantha Maroun
The new Law & Order team is impossible to beat.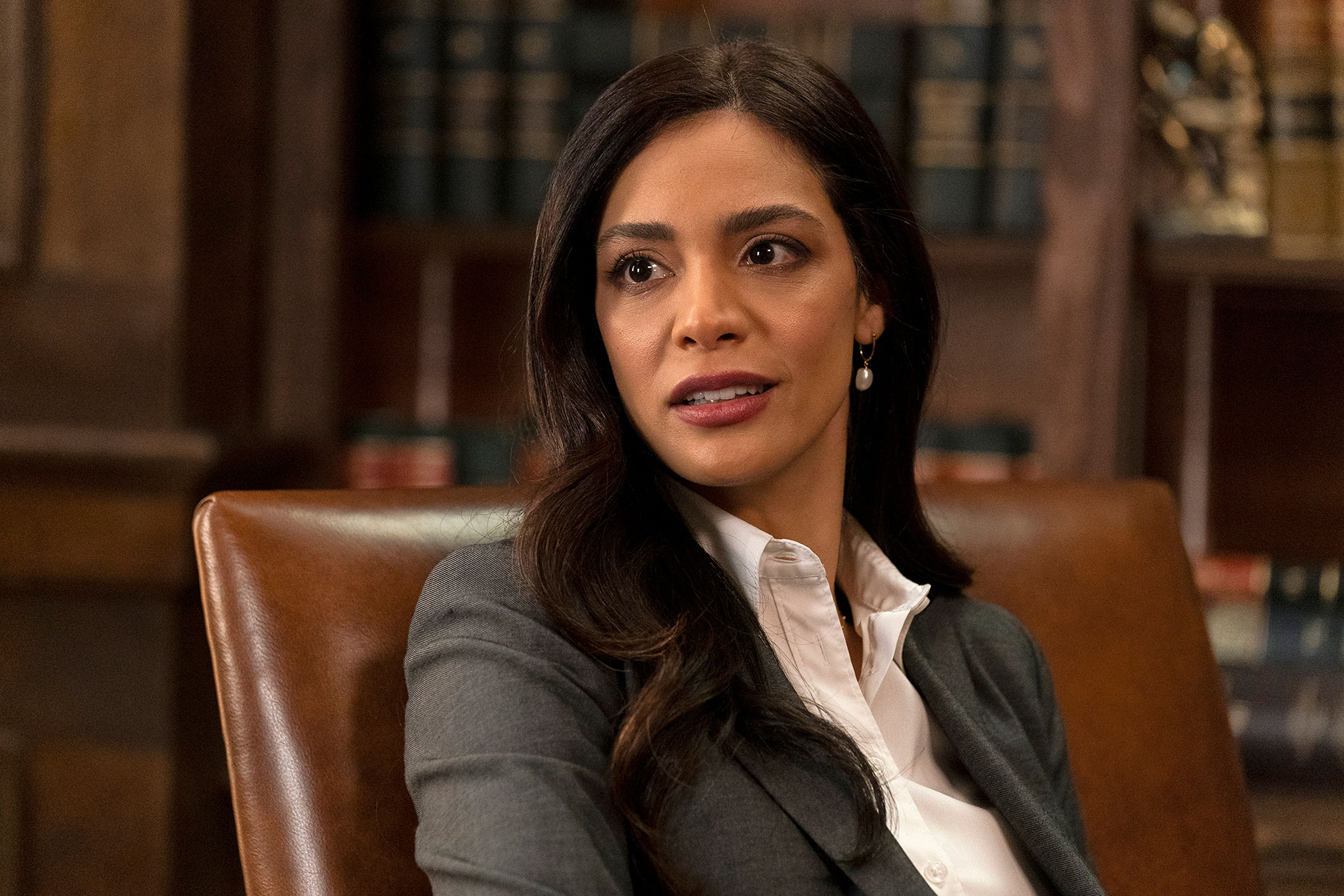 Law & Order is back, and after a 12-year hiatus, the flagship series has received a bit of a cast remix. 
One of these new cast members is none other than Odelya Halevi as Assistant District Attorney Samantha Maroun. Let's take a look at Odelya Halevi's take on this fascinating ADA: 
Odelya Halevi plays the tough-as-nails Law & Order ADA Samantha Maroun
Meet Samantha Maroun: one of the Assistant District Attorneys on DA Jack McCoy's crime-fighting team. Maroun approaches the stand in a direct yet endearing way, providing the vulnerability that victims often need to come forth with new information.
Samantha has a hard backstory: Her sister was raped and killed, and despite Samantha and the authorities knowing who was responsible, they failed to file charges. Her sister's untimely death drives her need to see justice served, and even though Maroun is soft-hearted, she is equally as determined to see the bad guys behind bars as the rest of McCoy's team.
Halevi was excited to play Maroun as a strong, opinionated woman who ensures her voice is always heard in the courtroom. In an interview with Pop Culture, she revealed she was a huge Law & Order fan before she was cast and is thrilled to see new opportunities in the industry as an Israeli-born actress. 
"Even with my accent being foreign, I was like, 'No, I need to sound completely American. I need to work on that.' And then I realized, 'No. They love you just the way you are. People can love you for just the way you are and that's what you need to be,'" Halevi explained. "I'm so happy that nowadays there is so much room on TV and in film for foreigners because I never thought I would get to play a lawyer. It's just amazing to see how the industry changed so much for the better."
Law & Order returns Thursday, September 22 at 8/7c on NBC. Catch up now on Peacock and NBC.