NBC Insider Exclusive
Create a free profile to get unlimited access to exclusive show news, updates, and more!
Sign Up For Free to View
Who Is Rutledge Wood, the Host of NBC's Hot Wheels™: Ultimate Challenge?
Rutledge Wood has plenty of experience with cars and hosting reality show competitions.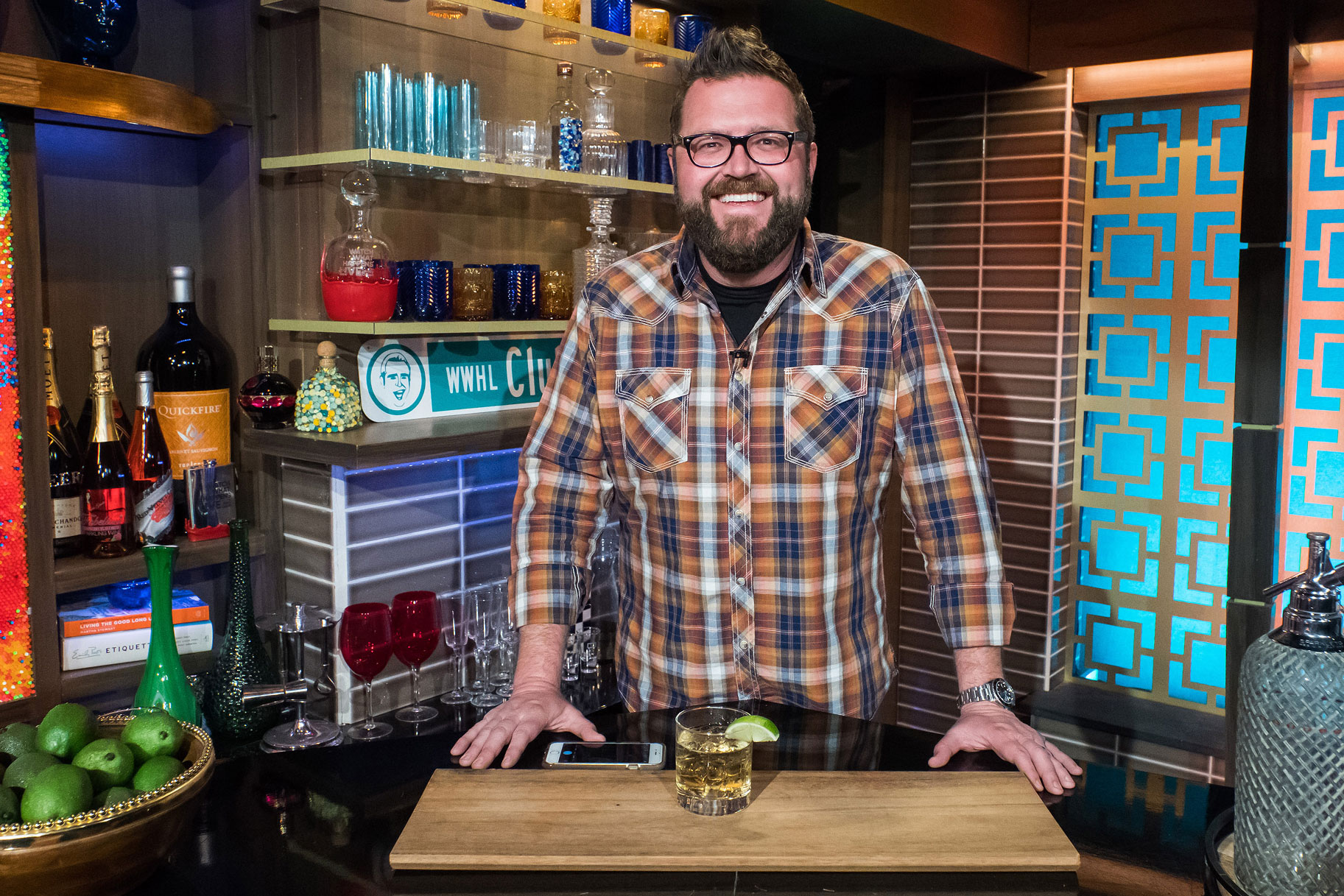 The key to a good reality TV competition is having a good host behind the wheel — and that's especially true of NBC's Hot Wheels™: Ultimate Challenge. Car aficionado Rutledge Wood knows his stuff, and he's the right man to guide contestants through the Chrome Zone. 
In Hot Wheels: Ultimate Challenge, which premieres on Tuesday, May 30 at 10PM ET, two fans will compete to see who can create the best real-life Hot Wheels car. Working with a team of automotive magicians known as "The Car Pool," the contestants will try to make a show-stopping vehicle that will impress the likes of celebrity guest judges Anthony Anderson, WWE Superstar Big E, Terry Crews, Sung Kang, Jay Leno, and Joel McHale — and, of course, Wood, the show's host. 
RELATED: Where to Watch Hot Wheels: Ultimate Challenge – Premiere Date, Celeb Judges & More
Wood, a native of Birmingham, Alabama, who got his start learning how to buy, sell, and restore cars from his father, has experience with both cars and hosting a competition show. Known for his distinctive horn-rimmed glasses, Wood was one of the three hosts of History's Top Gear, the American adaptation of the popular BBC automobile series. More recently, he's been the host of two Netflix competition shows, Floor Is Lava and The American Barbecue Showdown. 
Wood may also be familiar to car enthusiasts for his tenure on FoxSports 1, where he covered NASCAR for 10 seasons. He's hosted numerous NASCAR events, including  SPEED Road Tour Challenge, NASCAR Smarts, NASCAR Live, and the annual NASCAR Awards Banquet.
News broke in March that Wood would be hosting Hot Wheels: Ultimate Challenge. 
"It's all about taking a special car from someone's past, and remaking it into the life-sized Hot Wheels of their dreams!" Wood wrote on Instagram, adding that he was "So excited to be hosting."
Wood will be joined by two resident experts for each episode of the 10-episode series. Dalal Elsheikh, designer for the Ford Motor Company, and Hertrech "Hert" Eugene Jr., car culture influencer, will help Wood and the celebrity guest judge determine which of the two cars is the winner. The victor of each episode wins $25,000, and three of them will get a chance to enter the final, where they'll have a shot at an additional $50,000. And, perhaps best of all, the ultimate winner will have their life-sized Hot Wheels made into an actual, official Hot Wheels die-cast car. 
Hot Wheels: Ultimate Challenge premieres on NBC on May 30 at 10PM ET/PT.